'The Office': The Small Detail Spotted in Jim and Pam's Iconic Kiss Scene You Probably Missed
Eagle-eyed fans of The Office love to find small details in the show that not everyone might have spotted. These tend to be seen upon multiple viewings when you may, for instance, see something in the background that you never noticed before. During an episode of the Office Ladies podcast, one of the hosts caught a small continuity error in the iconic Pam and Jim kissing scene from "Casino Night" when the scene played out in season 3 episode 1.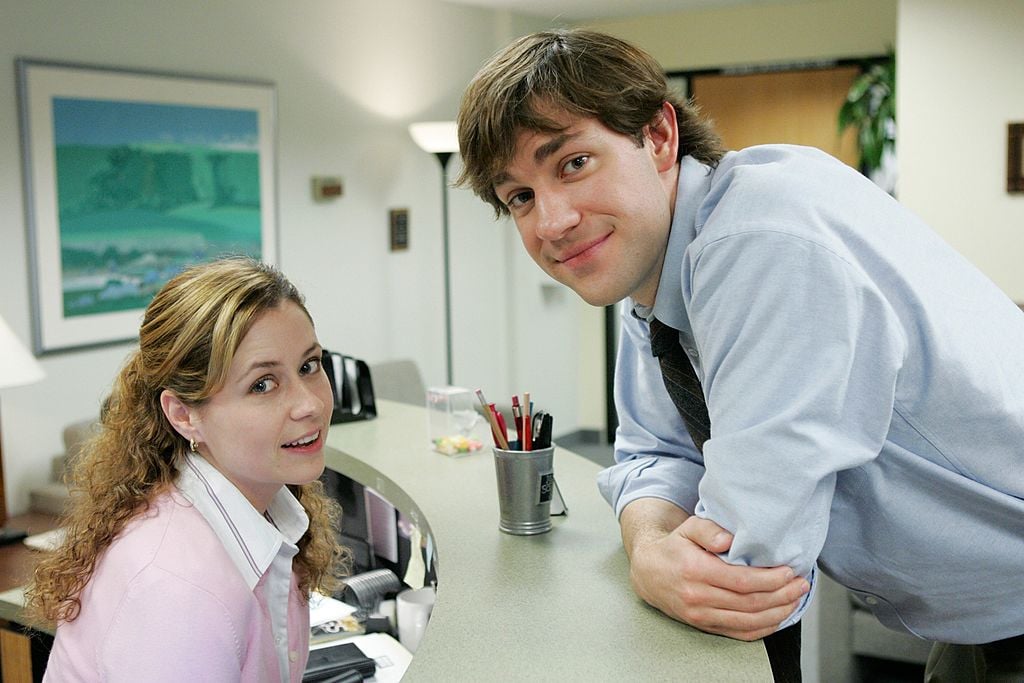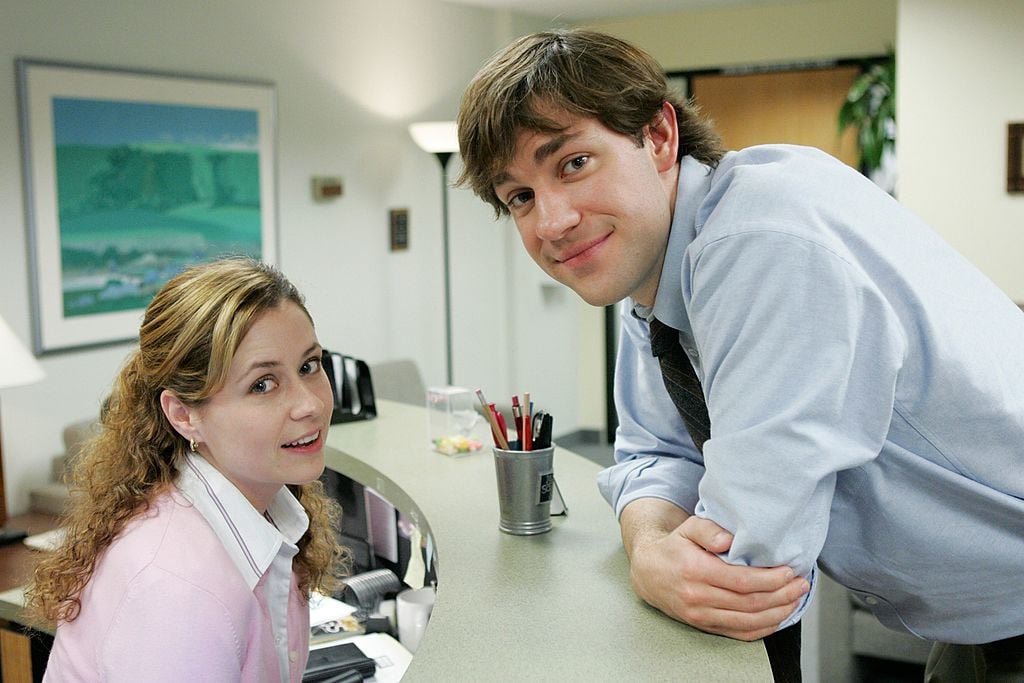 Jim and Pam kiss in the 'Casino Night' episode
After being flirty office co-workers and friends, Jim finally gets the courage to tell Pam how he feels in The Office Season 2 finale "Casino Night."
Jim confesses that he's in love with Pam in the office parking lot but she tells him she "can't" because she's engaged to Roy. The vulnerable scene is heartbreaking to watch play out, as Jim, played by John Krasinski, even wells up with tears, telling Pam "Don't do that" when she says something about valuing his friendship.
Pam is seen in the office calling her mom to tell her what happened with Jim when he comes in the door, she puts down the phone and starts to say something, and they share a kiss. The episode ends with her reciprocating the kiss and the two standing in stunned silence.
The scene plays out in season 3
With Jim transferring to the Stamford branch of Dunder Mifflin, many fans wondered what direction the character's relationship would take with Jim and Pam now apart.
The kissing scene between Pam and Jim plays out in the season 3 episode titled "Gay Witch Hunt," in which fans get to see what happened after the kiss. During the May 20 Office Ladies podcast, co-hosts Jenna Fischer and Angela Kinsey discussed how they recreated the kiss scene for the season 3 episode so they could reveal what happened between the characters after that huge moment.
After the kiss, both characters start talking immediately. Both Pam and Jim admit they had been wanting to kiss and Pam says, "I think we're just drunk." Jim says, "I'm not drunk" and she says she isn't either… and as he leans in to kiss her again, she doesn't want to kiss. Jim asks Pam if she is going to marry Roy and she says yes.
There's a small detail you might have missed
When they first shot the kiss scene, photos were taken from all angles of the actors so that they could recreate hairstyles and wardrobe and make sure there was no lost continuity when they shot the extended scene.
For the season 3 scene, a new camera angle was added from inside the conference room (in the "Casino Night" episode there was just one camera) in order to capture Pam's face and reaction.
Despite their painstaking attention to detail when they recreated the scene, there was one tiny thing that was slightly off — Jim and Pam's location in the office. Kinsey noticed that they seemed to be further away from the phone where Pam had been talking to her mom when Jim came in.
It turns out, Kinsey was right about their positioning. Despite their best efforts to have the actors in exactly the same spots, when they added another camera angle from the conference room, they couldn't capture it the way they wanted without Fischer and Krasinski moving just a few inches away from where they were in the season 2 shot. "We tried our best to fool people," Fischer said.