'The Office': The Way Rainn Wilson Describes Dwight Schrute Is Way Too Perfect
'The Office': Rainn Wilson describes Dwight Schrute in the best way possible.
How does one go about explaining Dwight Schrute? Even his fellow co-workes in The Office don't know how to describe him. We learn that when Pam meets Jim on his first day she tells him to soak in the moment because he'll never be able to go back to a time when he hadn't met Dwight Schrute.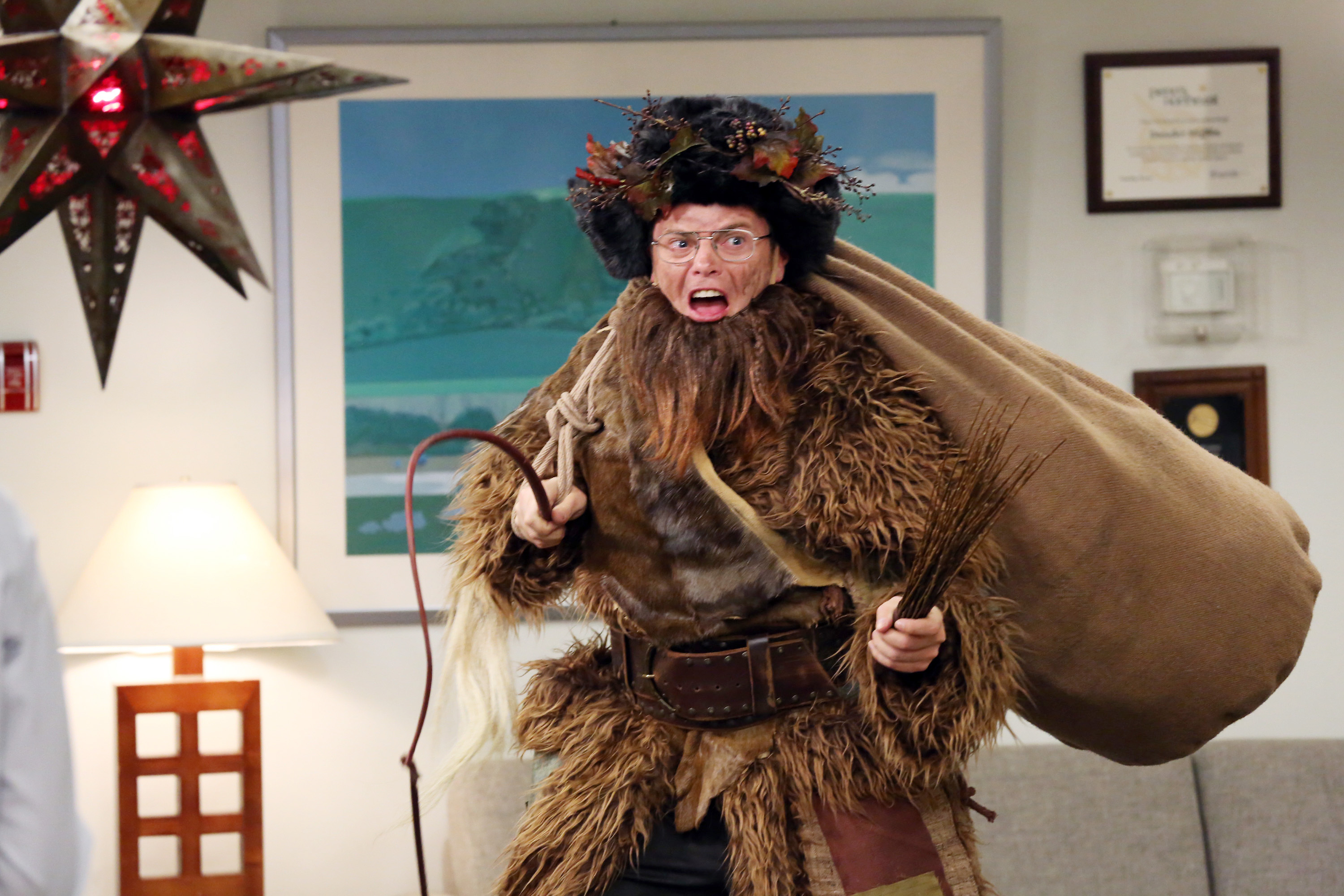 If anyone can explain Dwight, what he's all about, it's Rainn Wilson, the actor who played him. In a 2008 interview with NPR, Wilson was asked to describe Dwight.
Rainn Wilson says Dwight Schrute 'has an adolescent love of hierarchies'
"Dwight is hard to put your finger on, and I've spent years trying to describe him in interviews," the actor began.
As it turns out, The Office creator and executive producer Greg Daniels gave Wilson his definition of Dwight.
"The showrunner of our show who is insanely brilliant, and all of us on The Office would follow him into battle because he's such a great guy, Greg said, Dwight has an adolescent love of hierarchies, and, to me, that phrase sums it all up. It's kind of all you need to know," he said.
Wilson adds that Dwight is "a militant dweeb a*s-kisser."
Additionally, the actor feels Dwight has the perfect side-occupation.
"He's a beet farmer and that makes total sense, 'cause you ever meet a farmer, they can't quite ever fit in, in society. They may try as hard as they want. They can play it cool, they can do whatever they want, they can't really fit into city life no matter how much they try. They're just more in tune with the dirt and the tides and the seasons and the wolves than, you know, human interaction," he said.
Dwight would never have tried to take Michael's job if it weren't for Angela
While Dwight is mostly immovably loyal to Michael (due to his adolescent love of hierarchies), there does come a time when he believes he can do a better job than his boss.
"He senses he can have that power, and it looks like Michael's going to leave and he can become the new Michael. And then, you know, all bets are off, like you want that power for yourself," he said.
But Wilson mostly blames Angela's influence for his betrayal of Michael. He says, normally, Dwight would never. But love makes us do crazy things.
"With Angela, and that was a whole other side of Dwight that got to come out. You know, in season four, sides of Dwight that no one had ever seen before. And that was what you're referring to is a period of time when Dwight was potentially trying to rest control of the office from Michael, and I think it was a deadly combination," he said.
"It wasn't in Dwight's nature to do that. He only did it when encouraged by his little Lady Macbeth, Angela. So when Angela, the head accountant, whispered those thoughts of power into his ear, you know, much like Macbeth, Dwight tried to rise to the challenge," Wilson continued.
Of course, Dwight does end up with Michael's job by the time the show ends. And he's even a relatively reasonable boss by the finale. Not nearly as militant as young Dwight once way.