'The Office': There's an Alternate Version of This Iconic Jim and Pam Scene and Fans Probably Would Hate It
Fans of The Office can universally agree that the ending of the season 3 finale episode, "The Job," was a beautiful moment. Jim and Pam could never get their timing right, but finally, everything came together when Jim asked Pam out on a date. They shot an alternate ending that would still have Jim and Pam coming together, but it didn't quite hit in the same way as the version that aired.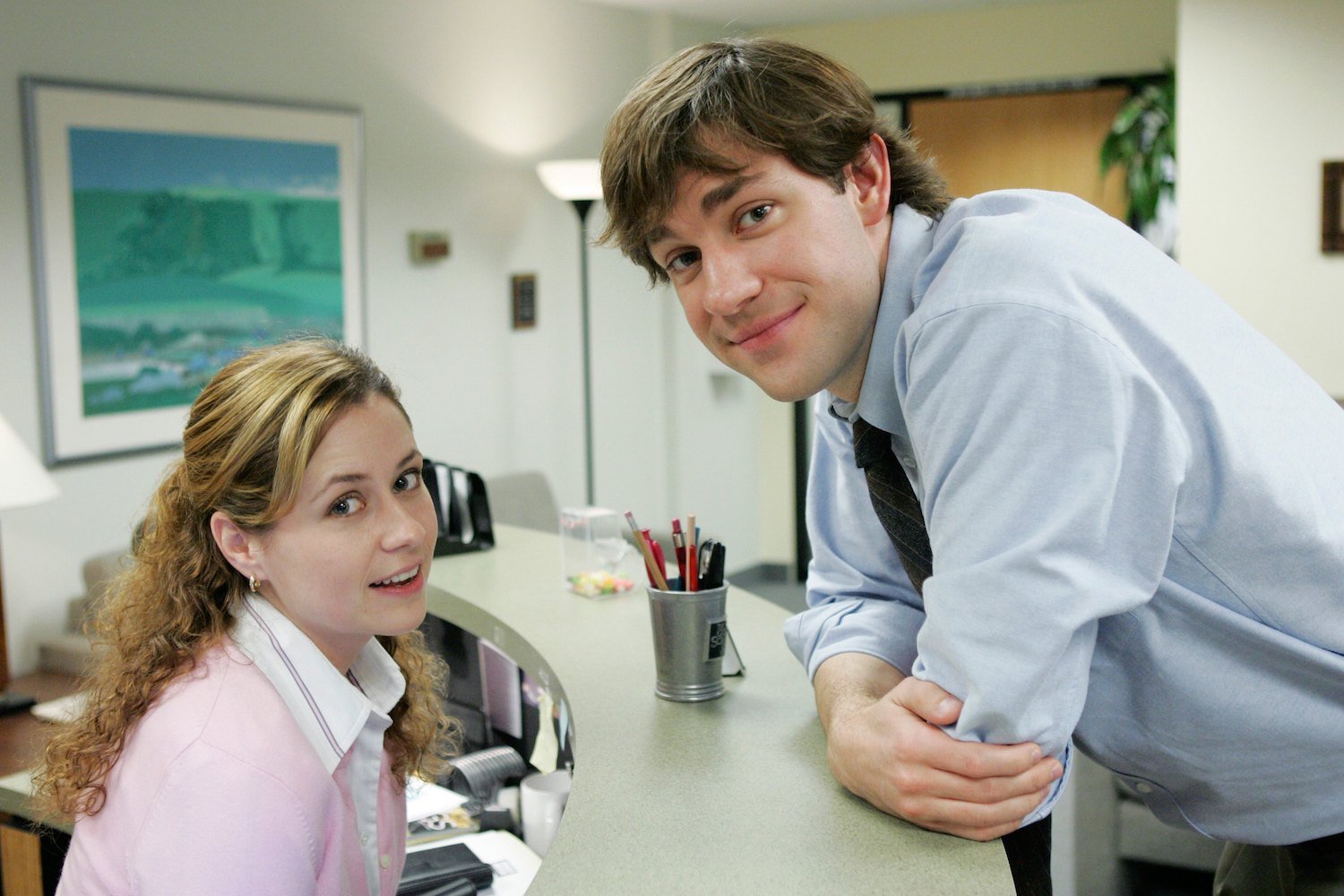 Jim finally asked Pam out in the season 3 finale of 'The Office'
In the season 3 finale, Jim Halpert appeared to be taking a job in the Dunder Mifflin corporate office, but decided mid-interview that he would break up with girlfriend Karen and return to the Scranton office. He burst into the conference room where Pam was doing a talking head interview and asked her out on a date.
Pam tells the documentary crew, "I haven't heard anything, but I bet Jim got the job. I mean, why wouldn't he? He's totally qualified and smart; everyone loves him. And … if he never comes back again, that's OK. We're friends and I'm sure we'll stay friends."
"We just … we never got the timing right, you know?," she continues. "I shot him down, and then he did the same to me. But you know what? It's OK, I'm totally fine. Everything is going to be totally …"
Jim comes in to ask her if she's free for dinner, she says "Yes," and he confirms, "Alright, then it's a date."
She's left emotional and speechless, asking the camera crew, "I'm sorry, what was the question?"
They shot an entirely different ending
That ending of The Office season 3 finale was perfection — it was Jim's simple question that (finally!) started their romantic relationship. During the Nov. 18 Office Ladies podcast, Jenna Fischer revealed that there was an alternate ending they shot that played out slightly differently.
When Fischer's co-host, Angela Kinsey, wondered what happened with Karen since she went to New York with Jim and he drove back alone, Fischer shared there was another ending.
"Well, I'll tell you … there were actually two versions in the script for the ending of this episode. There was this version with Jim interrupting my talking head and then there was a second version, which we shot."
She added, "And in the script it says, 'Shoot both versions.'"
"In the second version, you hear voiceover of Jim throwing his interview with David. But it's even more. It's like, he's really cracking jokes. He's not taking it seriously at all, to the point that David actually says, 'Do you even want this job?,'" the actor continued. 
Jim and Pam get together in a different way
The alternate ending would have Jim and Pam still getting together, but the hosts agreed the version that aired was much better.
"Meanwhile, while all that's happening, you see Pam leaving for the day. She doesn't do a talking head. She's just leaving for the day," Fischer explained. "She gets in the elevator, she goes down the elevator, and then when the elevator doors open, Jim is standing there and she says, 'You're back.' And he says, 'Yeah, do you want to go to dinner?' And Pam says, 'Yeah, I do.'"
Fischer continued, "She walks out of the elevator and Jim pushes the camera back into the elevator. And as the doors are closing, they walk off together and he puts his arm around her and they smile at each other."
Kinsey rejected the idea of this ending, saying, "I don't like it. I like the way it is."
Fischer revealed that they also shot an ending that showed Karen crying after Jim broke up with her.