'The Office': Bringing in These Actors Was a 'Needed Breath of Fresh Air,' According to 1 of the Show's Stars
The Office featured a strong ensemble of actors who brought different strengths to the show but the addition of new actors in the third season was a win for the series, according to one of its stars. Rainn Wilson, who played Dwight Schrute on The Office, reflected on how the new cast members really helped the show.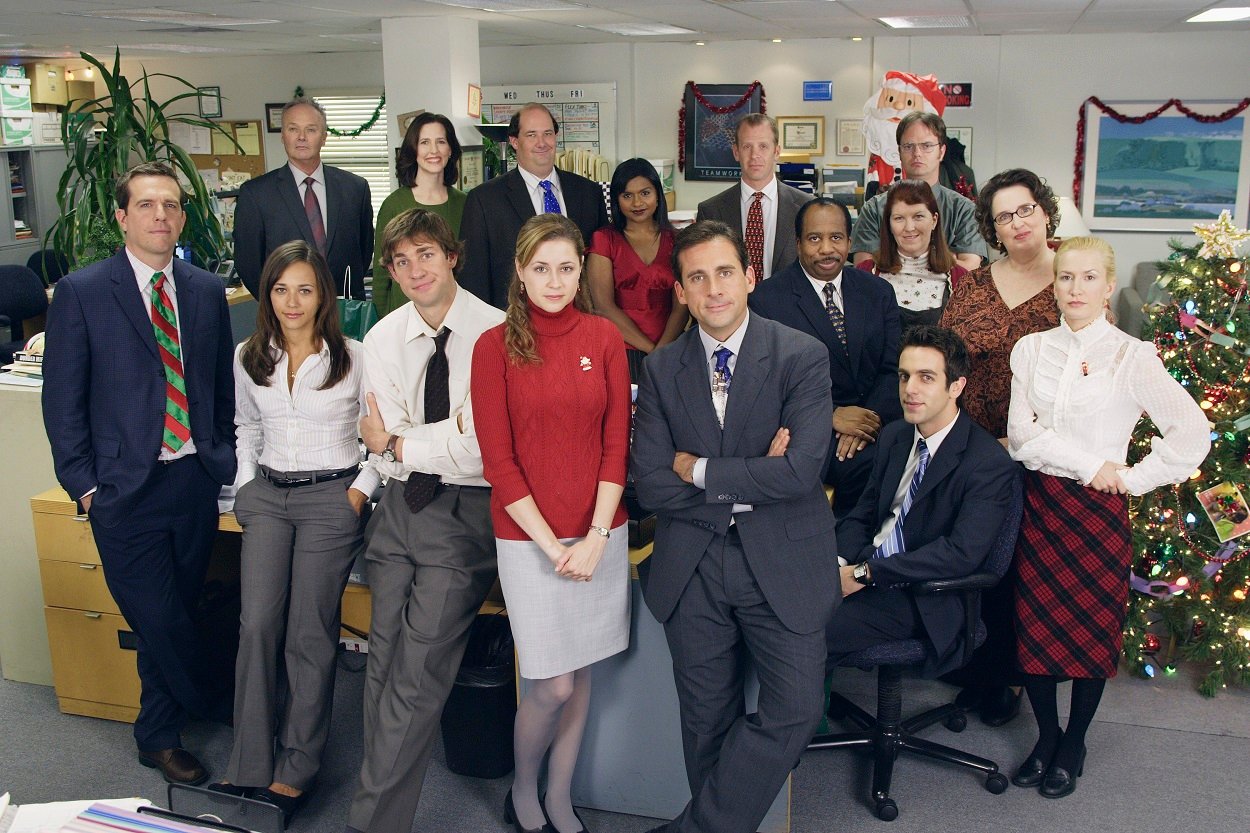 Rainn Wilson explained how 2 additional cast members on 'The Office' helped the show
In season 3, The Office brought on new characters: Karen Filippelli, played by Rashida Jones, and Andy Bernard, played by Ed Helms. The characters worked in the Stamford branch of Dunder Mifflin, where Jim Halpert transferred.
According to Wilson, bringing on Jones and Helms was a huge win for the show because it had been struggling.
During the June 29 episode of The Office Deep Dive With Brian Baumgartner, the former co-stars discussed how adding new characters helped the show.        
"We have this collection of characters that are existing within this office and I think when you think about the show, that's what you think about," Baumgartner said. "You forget how much change we had."
"Even from season 3 and Jim leaving and then Karen Filippelli and Andy coming in and Ed and then Ellie coming in… we just got bigger," he continued.
"There's something interesting to me about the energy that was created by [creator] Greg [Daniels] constantly changing up and adding cast members and making us go on locations," Baumgartner added.
Wilson agreed with his former co-star, explaining how having new cast members was such a win for the series. "Yeah, I think that was really smart," he said. "I mean, I think Rashida and Ed Helms — like two of the greatest comedy actors of all time — coming in was a really needed breath of fresh air in that third season and really helped us a lot."
He also noted how Ellie Kemper "really helped the show as well."
Rainn Wilson shared the interesting thing the cast had in common
Though The Office cast all had different acting backgrounds and experiences, Wilson said they had one thing in common: heart.
"I think Greg had a lot of experience — so he'd written on Seinfeld and Simpsons and created King of the Hill … and I think he was very careful to make sure that he wasn't casting any divas, and that everyone was a team player and an ensemble player," Wilson noted.
Wilson explained the importance of the ensemble and how no one needed to be the star of the show and focused on one aspect that everyone in the cast had in common.
"[Daniels] picked people with also just really good hearts," Wilson explained. "Like the people, when you look back on it, everyone is a really good-hearted person."
The actor added how he didn't always have that same warm fuzzy experience working on other shows. The Office cast was truly a family and there were never any egos involved.
RELATED: 'The Office' Writers Followed 1 Rule That Was the 'Signature of The Office at Its Best'