'The Office': This Accident in 1 Scene Proves How Great Steve Carell and Melora Hardin Are as Michael and Jan
The Office isn't immune to the mistakes and accidents that can happen when filming a TV show, like an actor's flubbed line or a prop not cooperating. Most times, it requires another take or more to get things right — but not when Steve Carell and Melora Hardin are in the scene, or at least in this memorable Michael and Jan scene.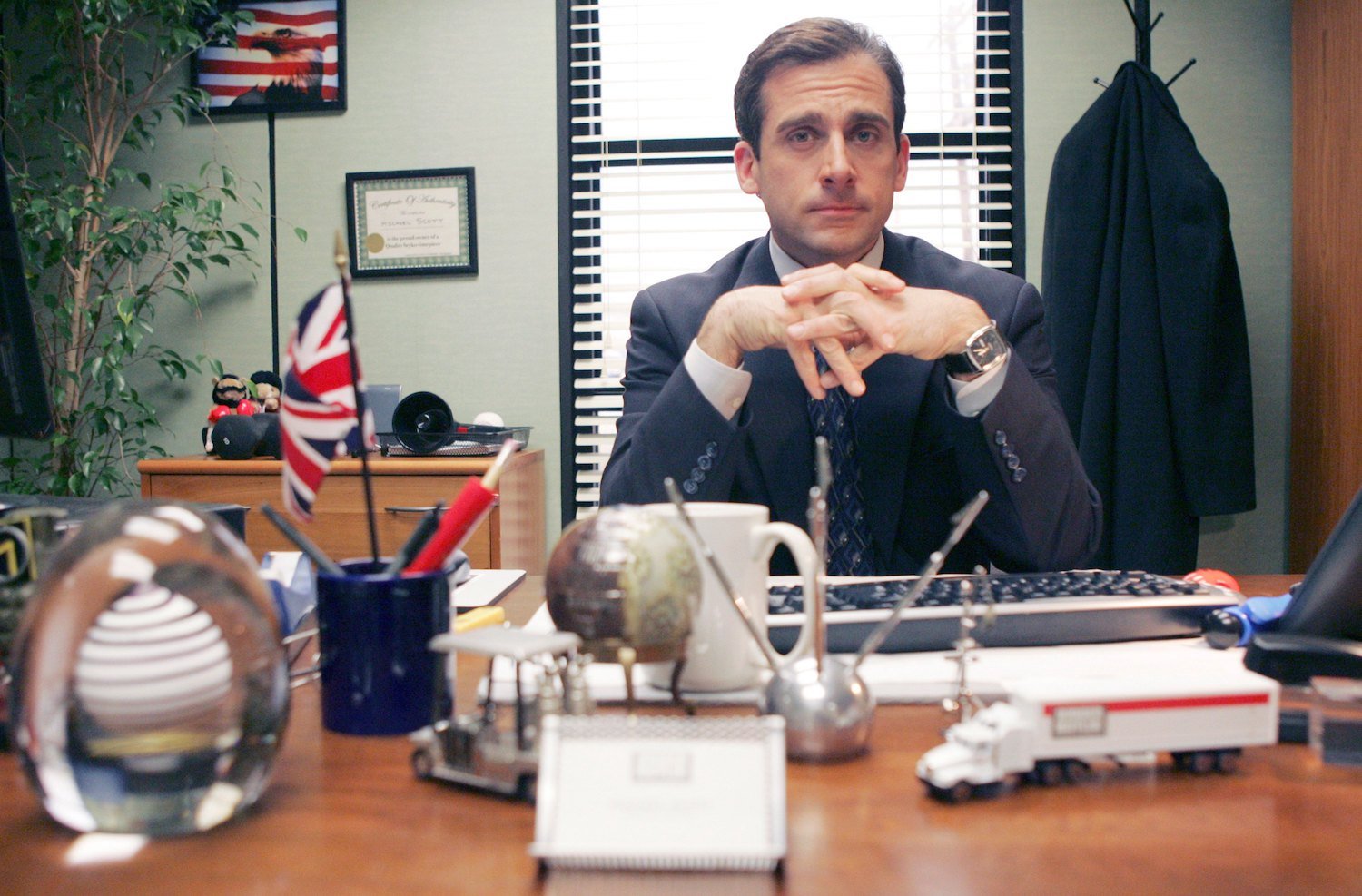 The 'Branch Closing' episode
In The Office Season 3, Episode 7 "Branch Closing," Jan tells Michael that the board voted to close the Scranton branch of Dunder Mifflin. He's tasked with keeping the news secret and, of course, doesn't succeed, later spilling the details to the employees.
Michael and Dwight decide to visit CFO David Wallace's house to try and save the company. Meanwhile, Stamford's branch manager Josh reveals that he leveraged the branch closure reorganization to get a senior management job at Staples.
There was a mistake in one scene
During the scene between Michael and Jan, there was an unscripted moment when one of the props had a mind of its own. Carell and Hardin, ever the professionals, carried on in the face of what might have broken other actors by the absurdity of the moment.
Michael begins weeping when he finds out he will get a severance package and when Jan is little help in comforting him, he pulls a tissue from his drawer and the wind up chattering teeth on his desk are set off. He gives a look at the toy and puts his hand on it to stop it from chattering.
That moment, it turns out, wasn't scripted. During the July 8 Office Ladies podcast, Jenna Fischer and Angela Kinsey gave the scoop on that scene where the wind-up teeth go off by accident.
"It was an accident and, by the way, this points to what amazing actors Steve and Melora are because they just stayed in the moment and reacted to it as if that was meant to happen. It was not meant to happen," Fischer shared.
A Michael and Dwight improvised moment was almost ruined too
During the Office Ladies podcast, Fischer and Kinsey also shed some light on an improvised moment that played out when Michael and Dwight are at David Wallace's house. They actors broke and started laughing but the editors were able to (just barely) use the take and clip it right before they became hysterical.
The episode's writer, Mike Schur, shared with Fischer how the scene was saved. "There was an element of the scene that was improvised and it made everyone laugh so hard that they were able to keep it in but they had to cut this one moment because… one second after that moment everyone started breaking," Fischer said.
In the scene, Dwight pretends to be David Wallace and Michael wants him to be more intimidated by him. "That's where it was supposed to end," Fischer explained. "That was the scripted ending of the scene. But when they shot it, Rainn walks back in and Steve says 'Mr. Wallace…'" and then he makes a noise to indicate he's "terrified" by Michael.
"The was the moment Mike said, 'it was amazing and we literally couldn't go one frame later because they both started laughing hysterically,'" Fischer explained.