'The Office': This Cast Member Is Set to Make Over $1 Million This Year on Cameo
Though The Office hasn't aired a new episode in over seven years, it is still a favorite in the hearts of fans around the world. The Office is so beloved that it was the most-streamed show on Netflix last year. Recently, several of the cast members from The Office have joined Cameo in an effort to reconnect with fans and make some money. The cast member who earned the most from Cameos this year is definitely surprising.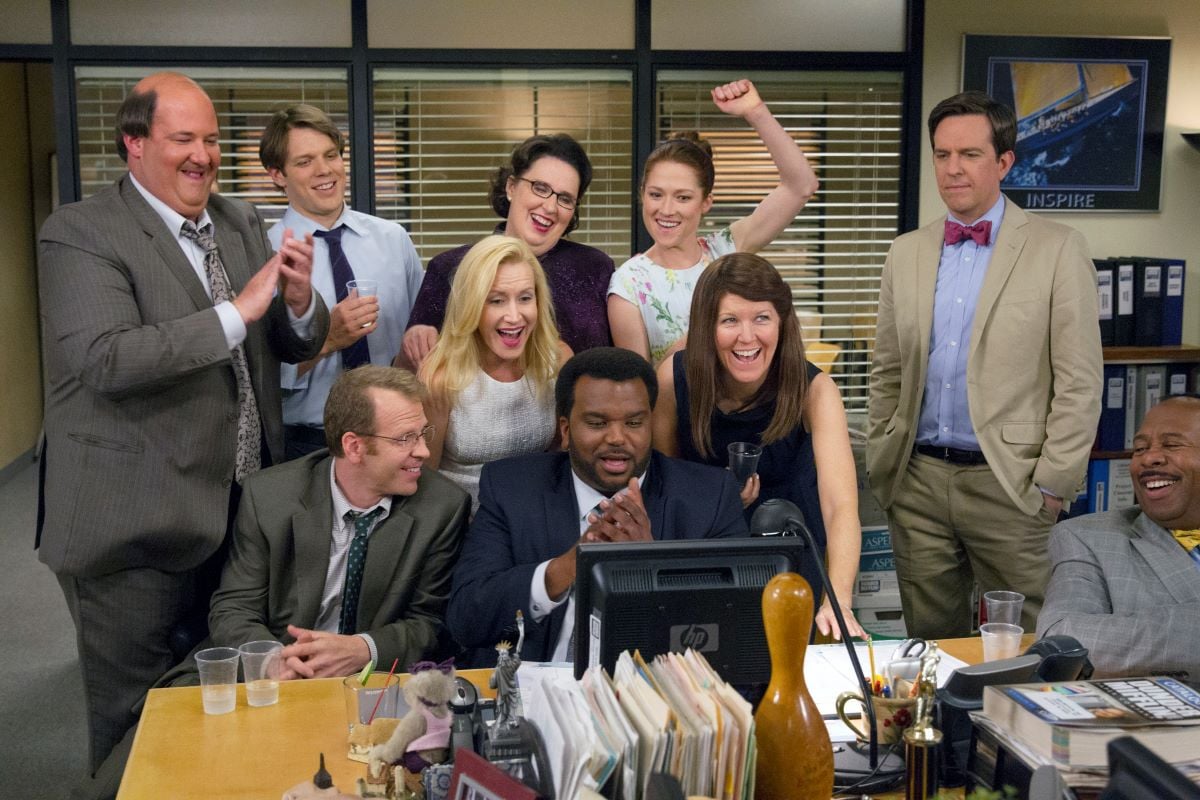 Who is on Cameo from 'The Office'?
Several cast members from The Office are on Cameo now. Oscar Nunez who played accountant Oscar will do a Cameo for fans for $175. Bob Vance himself, Robert. R. Shafer, offers Cameos for just $76. Andy Buckley who played Dunder Mifflin's CFO David Wallace's Cameos cost $125. If you want The Office's resident party girl Meredith to give you a Cameo, you'll have to pay Kate Flannery $180. Michael Scott's ex-flame Jan will give you a Cameo for $299.
Even lesser-known characters like Pam Beasley's mom are on Cameo. Linda Purl, who played Beasley's mother will do a Cameo for just $55. Bigger characters like Toby and Stanley will run you a little more. If you want to get a Cameo from the most hated HR man in Scranton, you'll have to shell out a whopping $495. Stanley (Leslie David Baker) will do them for a little less at $300.
Who is making the most from Cameo?
Surprisingly, the Office actor who makes the most from Cameo is Brian Baumgartner, who portrayed Kevin Malone. According to Cameo's co-founder and CEO, Steven Galanis, Baumgartner is set to make $1 million this year from his Cameos.
"He really takes a lot of pride in his craftsmanship of the videos," Galanis said on the New York Times Sway podcast. "And I do think the quality of the Cameo is something that is really important to people. And he just is somebody that really takes it seriously and does a great job."
Baumgartner currently charges $195 for his Cameos.
"He's reliable," Galanis continued. "He turns them around quickly. And the content is really funny."
Why do people still love 'The Office'?
The fact that Baumgartner has been able to make so much money from Cameo really speaks to the impact that The Office has had and continues to have. Despite the show being long over, people still love it and it's characters. In the last episode of his podcast, An Oral History of the Office, Baumgartner discussed why he thinks people still love the show so much.
"[People love The Office because] it mixed subversive, cringey humor with sincerity," Baumgartner said. "[For some,] it's about the love story. And, to me, it's also because of something intangible. The fact that the people who made this show really, really loved making it." 
Above all, people still find comfort in the characters.
"There's something happening right now where everybody is so fragmented and so divided," writer Jen Salata said on the podcast. "It sounds crazy, but there is comfort [in watching The Office] that is like, 'I know these people! They're like me, [and] I'm safe here.'"