'The Office': This Fan Favorite Arc From the Series 'Could Have Been Its Own Movie'
One of The Office's most loved plots was an arc that involved a handful of characters in new, but familiar territory. According to star Jenna Fischer, who played Pam, and Mindy Kaling, who played Kelly, the arc involving the Michael Scott Paper Company was one of their favorite pieces of storytelling.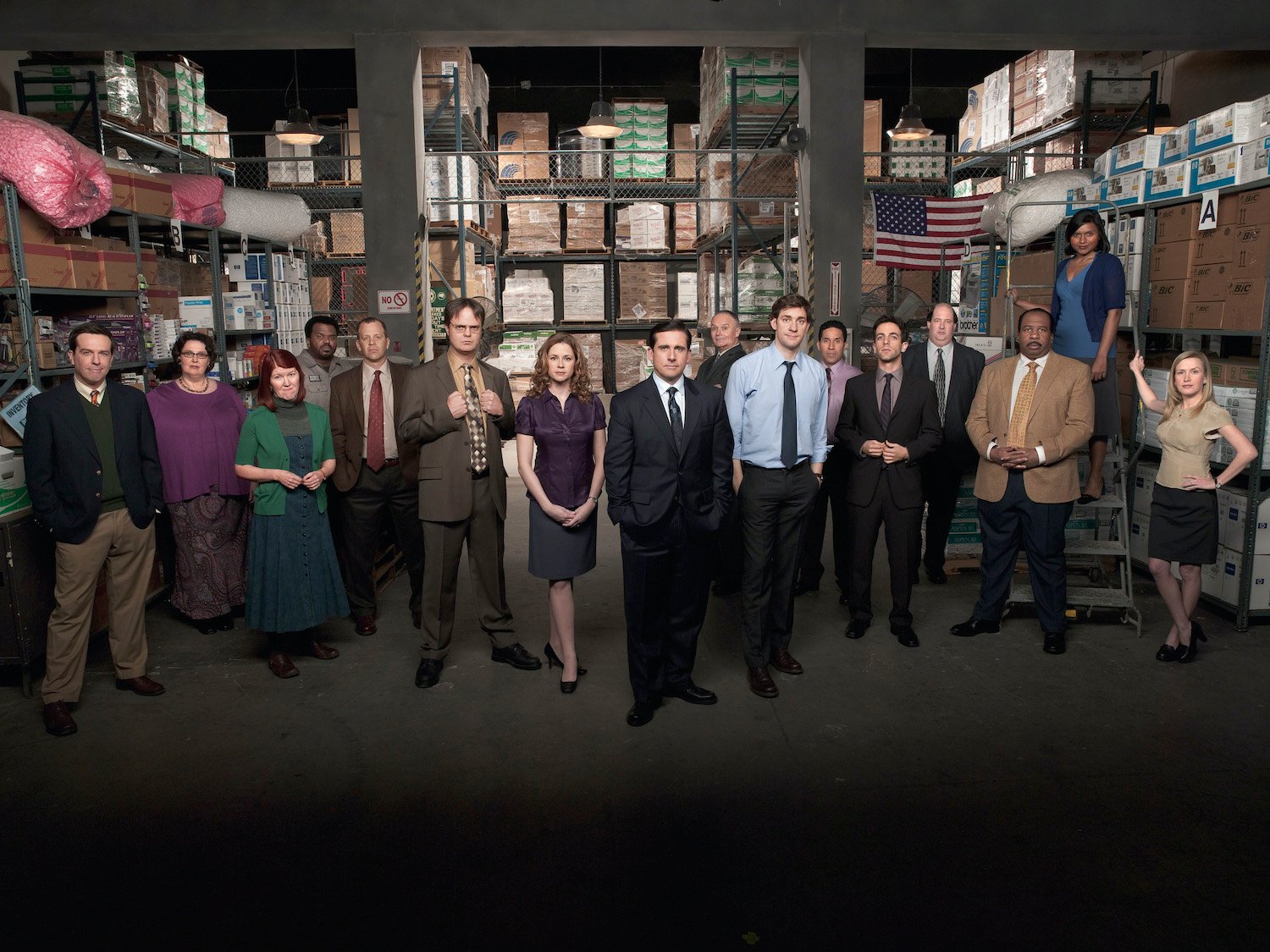 Michael Scott branches out
During season 5, boss Michael Scott (Steve Carell) clashes with Charles Miner, the new Vice President of Northeast Sales for Dunder Mifflin and Michael quits. He decides to create his own paper company and pitches the idea to the employees — Pam is the only one who wants to join him.
Michael and Pam then assemble a dream team, which consists of Michael's former telemarketing company co-worker Vikram and disgraced former Dunder Mifflin employee Ryan, who now works at a bowling alley.
Vikram decides not to pursue the opportunity and the remaining team occupies an office space in the Dunder Mifflin building, which leads to some tension, given that three people have to share what was once a closet.
RELATED: 'The Office': Jenna Fischer Reveals Her Favorite Michael Scott Line of the Whole Series Is a Hilarious Toby Insult
The Michael Scott Paper Company episodes were loved by fans
A discussion about the six-episode Michael Scott Paper Company arc kicked off on Reddit and it was clear that fans of The Office loved it. "Watching through the series for probably the 20th time, and I always get really excited when I get to these episodes. Michael, Pam, and Ryan beating David Wallace and Charles Minor. Was wondering if anyone else enjoyed them," one Redditor asked.
"I absolutely love them, especially because I hate Charles Miner and when Michael comes back he absolutely destroys David and Charles," another fan responded.
Others pointed to the hilarious jokes that came out of these episodes, with one fan noting, "It may have been a little far fetched as far as a storyline goes but there were some hilarious moments."
"Loved this arc a lot. It was one of the reasons why I cried so much when Pam said goodbye to Michael," another Redditor commented. "Pam was always sticking with Michael no matter how irrational or annoying he may be."
Others found the arc to be one of their favorites of the whole series. "One of the greatest arcs of the show no doubt — and so underrated," one fan noted, while one Redditor shared, "I love them. I consider them their own little mini-series."
The arc could have been its own movie
During the July 1 Office Ladies podcast, Fischer and guest Kaling discussed the "Diwali" episode and the conversation turned to how sometimes the show would focus on a smaller group of characters and their story in another location, like Jim, Karen, and Andy in the Stamford branch.
"I really liked the Stamford episodes," Kaling said, adding, "Sometimes when we did that it worked really well."
She continued, "The best example of that was the Michael Scott Paper Company, which was like, to me, one of my favorite arcs we've ever done. I don't think I wrote any of the episodes for you guys there but it has, I think, that pairing of people, that group of people on their mission was one of the times I was like 'wow this is just like equally, if not more funny'" than what was going on in the main office.
"I loved being in Michael Scott Paper Company. I kind of didn't want that arc to end," Fischer explained, calling it "amazing."
Kaling added, "It could have been its own movie… It felt like it was its own Bad News Bears type movie."