'The Office': 1 TV Station Refused to Air This Super Cringey Episode
The Office Sexual Harassment episode didn't win over one Kansas TV station, who refused to air the episode due to its content and the use of the word 'boner.' Jenna Fischer said the episode it was uncomfortable to rewatch the episode for the Office Ladies podcast because of the cringe factor.
The Office had a lot of cringey moments that potentially crossed lines that traditional sitcoms never dared to. One TV station even refused to air an episode because of its content, which required a disclaimer because NBC thought one word might be shocking to some viewers.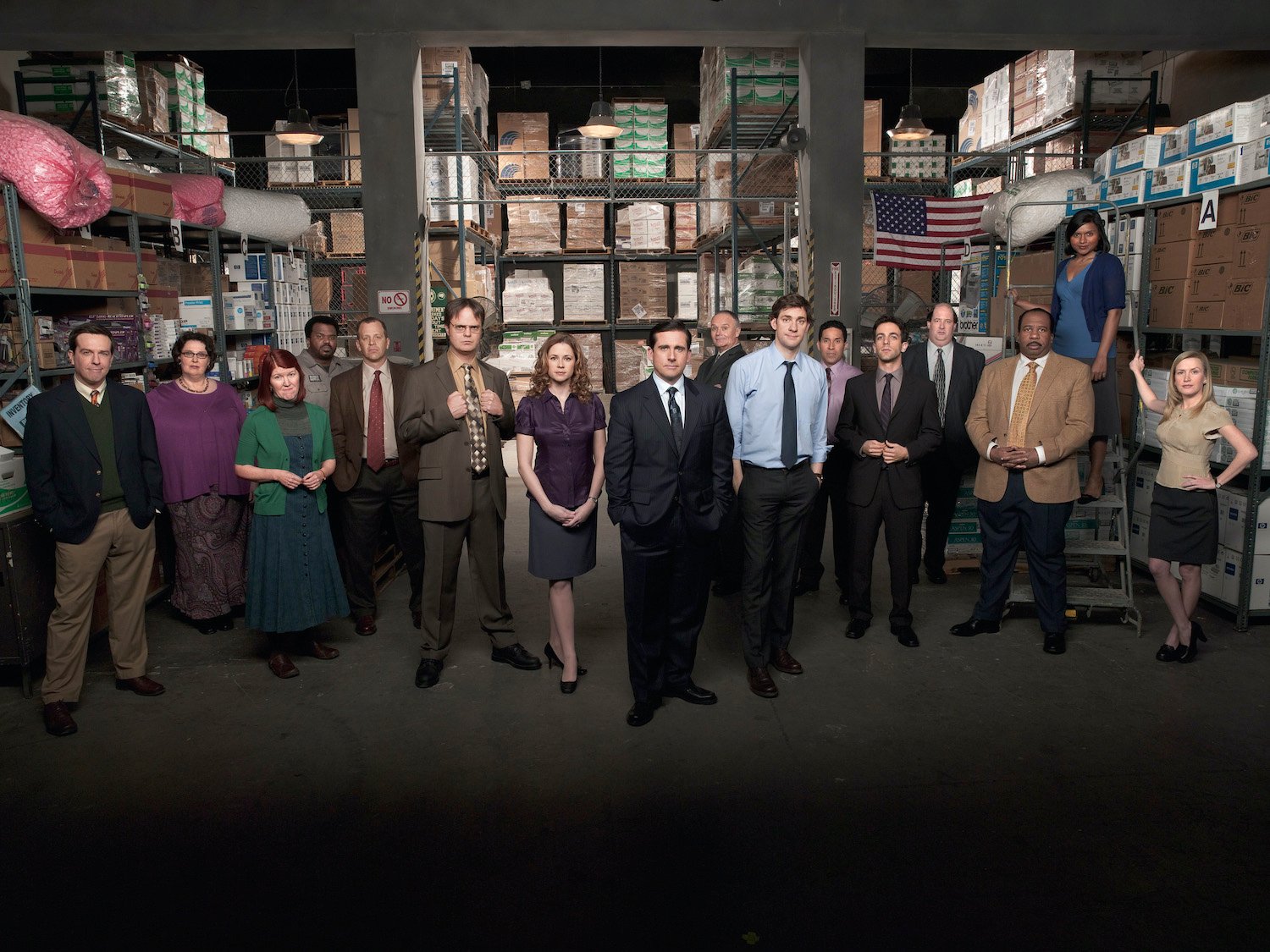 One TV station wouldn't air 'The Office' 'Sexual Harassment' episode
During a December 2019 Office Ladies podcast, hosts Jenna Fischer and Angela Kinsey discussed The Office Season 2 episode "Sexual Harassment." It was such a good example of what you shouldn't do in a professional setting that the hosts recalled it being shown in NBC's HR training videos.
Fischer shared the plot of the episode: "When an upper-level manager is let go because of sexual harassment, corporate requires everyone in the company to undergo sexual harassment training. Michael's crude friend, Todd Packer, comes into the office and starts harassing everyone."
The "Sexual Harassment" episode had a disclaimer at the beginning to warn viewers that it contained "adult content and subject matter."
"You know why?," Fischer asked. "It all came down to the word: 'boner.'" In one scene, Michael Scott says "boner" while talking to Phyllis. The network wanted the word changed to "schwing," but writer B.J. Novak fought to keep his original word choice.
The warning served as a compromise for allowing the word "boner" to remain in the episode, but one Kentucky station refused to air the episode at all, even with the disclaimer.
Jenna Fischer said this episode made her 'uncomfortable'
A lot of fans found The Office "Sexual Harassment" episode difficult to watch because the cringe factor was off the charts.
Even Fischer said it was "uncomfortable" for her when they rewatched it for the podcast. "In rewatching this episode, Angela, I was very uncomfortable. I was more squirmy during this than 'Diversity Day,'" she explained.
"I think that I had forgotten how really cringey and uncomfortable the show can get sometimes," she added.
Kinsey said that both the "Diversity Day" and "Sexual Harassment" episodes were "equally squirmy" for her. "Oh, we pushed it. We pushed it to the line and then went over the line," she said of the way the show amped up those uncomfortable moments.
"How did this show get on air?," Fischer wondered. "I mean, I know this particular episode got on with a warning, but in general, what was going on?"
John Krasinski knew the show was a hit after the 'Sexual Harassment' episode
John Krasinski said the "Sexual Harassment" episode was a turning point for the show.
During a 2018 interview with SAG-AFTRA Foundation, Krasinski spoke about how The Office was in danger of cancellation during its first season but after the "Sexual Harassment" episode aired, everything changed.
Krasinski recalled how he went to a nearby café after the episode aired and he could sense that things were very different than they had been before.
"And I walked in and I remember everybody in the place" was pointing at him and whispering about the show. "And I went, 'Oh my god, what's happening?' Am I not wearing pants?,'" Krasinski said. "And then a bunch of people came up and said we saw that episode 'Sexual Harassment' and it was really cool and it was bold and it was different. It was funny."
"And I thought, 'Oh boy, that's a whole different thing,'" Krasinski added.