'The Office': Whenever Pam Smiled at the Camera, the Real Camera Operator Couldn't Help but Smile Back
Pam Beesly gives the camera a variety of looks throughout her time on The Office. She gives the camera pained looks, like Are you kidding me? This is really happening? She gives the camera sneaky looks when she's up to something mischievous. And, perhaps most often, she flashes the camera that signature Pam smile.
According to Jenna Fischer (the woman behind Pam), when the actors would give the camera looks, they were actually acting to someone. And, oftentimes, the person behind the camera would genuinely react to whatever was going on in the scene, even though they weren't actors.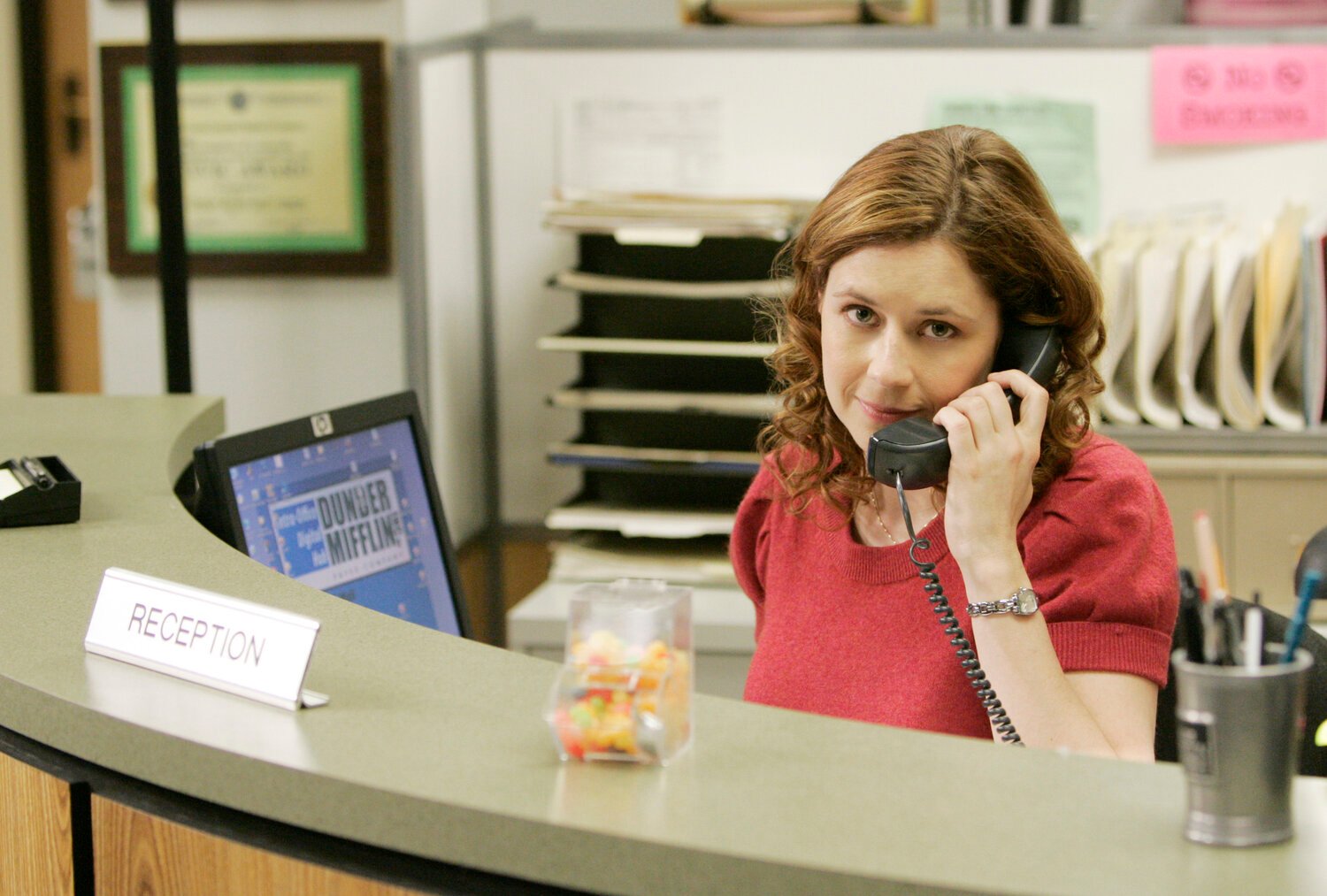 Meet: Randall Einhorn, 'The Office' camera operator
When Fischer was interviewed by NPR in 2008, she was asked about the looks she and other Office actors give the camera. Are they looking at a real person?
"Is there an actor behind there that you can kind of, like, interact with?" asked host Terry Gross. "Or is it just, like, the camera with a camera person?"
It depended on the scene.
"Well, there's two different scenarios," responded Fischer. "When we're just shooting the show and it's a scene, the camera operator is this man named Randall Einhorn. And he's our director of photography. And we will look at him, we'll give him the look, or we'll look into the camera at him. And he's become another character or another actor on the show to us. So, we do actually act with him."
Over the years, Einhorn grew to really root for the character of Pam. He'd always smile back when she'd smile at him.
"It's really cute – whenever Pam smiles at the camera, Randall can't help but smile back," she said. "The man, Randall, smiles at you while he's holding the camera. And there are scenes that we've done that have been really touching. And you'll look at Randall, and he'll be, you know, sort of teared up."
In their talking head interviews, 'The Office' actors spoke to the director
The Office is filled with talking-head interviews from Dunder Mifflin employees. They're how we learn how characters really feel about things. They're also a goldmine for bits. When the actors shot their interviews, they were actually speaking to the episode director.
"When we shoot our talking heads – our interview segments – the director of the episode serves as our documentarian for that week," explains Fischer. "Some of the directors, we have them back again, and again, and again."
One director that Fischer really connected with in particular was Ken Kwapis.
"He directed our very first episode, and he comes back every year and directs a couple of episodes. And last year, he directed the finale. And he's always taken a particular interest in Pam and her journey. So, I feel very close to him," she said.
During one episode, Pam caused Kwapis to tear up during her talking head interview.
"When Jim burst into the conference room while Pam's giving an interview, and he finally asks her out on a date, I turned to the camera. And in the moment that they used, I'm sort of tearing up," she said. "And the reason that I teared up was because when I looked back at the camera, I saw Ken Kwapis. And he – his eyes were full of tears. And he smiled at me and gave me a little wink, like, that's right. You finally got what you wanted, sweetie."
"And it just, oh, it was a really powerful moment between me and the director," she continued. "So it's interesting. There's a lot of acting that happens on the show that is with our crew members… you know, that doesn't normally happen when you're making a movie or a television show."