'The Office': Which Cast Member Had a Constant Fear of Getting Fired?
One thing that made The Office such a great show was its talented ensemble cast. Actors on the hit comedy were tasked with bringing a bevy of colorful characters to life. Everyone from no-nonsense Stanley to militant Dwight helped to create the strange yet hilarious world of Dunder Mifflin.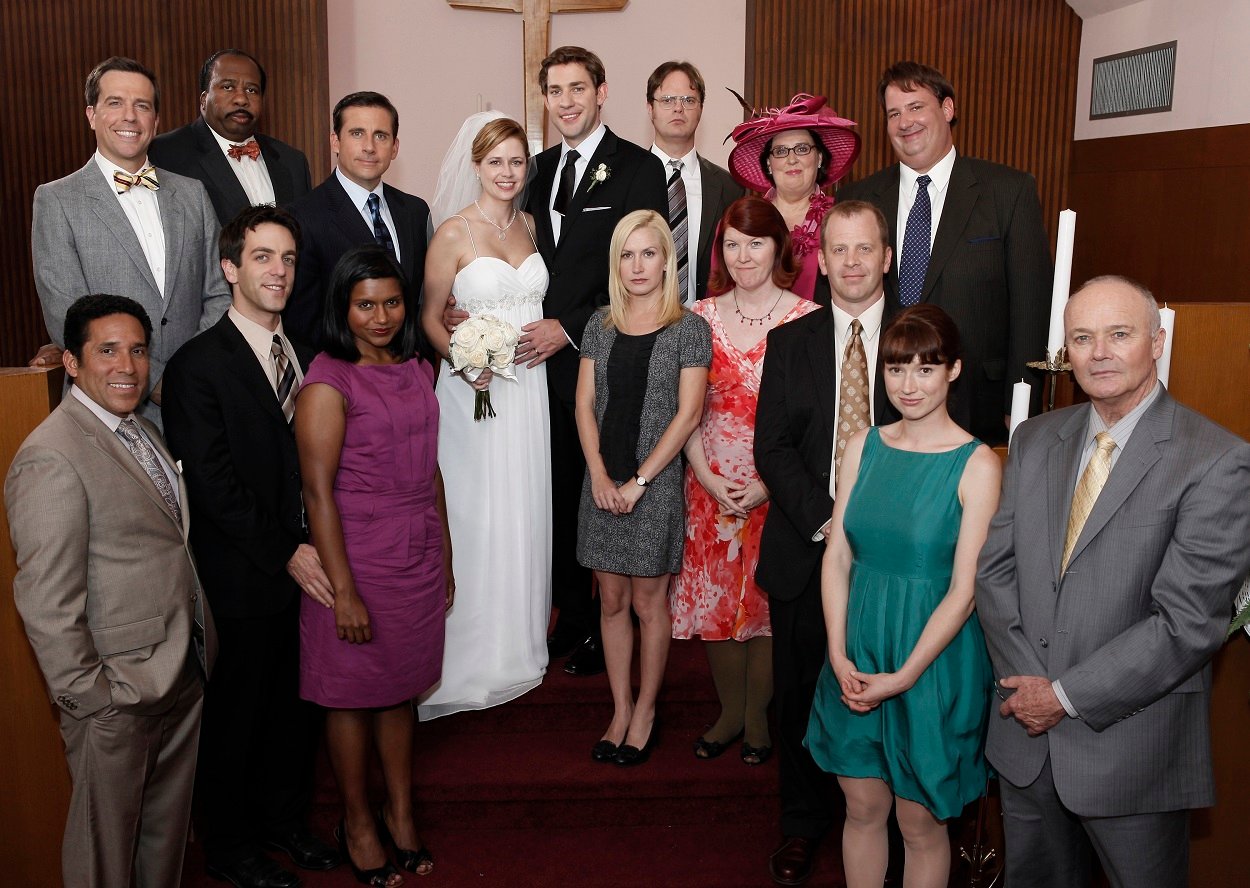 While the characters in The Office weren't always harmonious, the cast got along famously. In fact, many of the actors cite their time on the hit comedy as a career highlight. The atmosphere on set was described as warm and friendly and though the show went off the air years ago, many of the actors remain in contact today.
Ellie Kemper joined 'The Office' cast in Season 5
But just because The Office was a fun place to work didn't mean that some members of the cast didn't occasionally have irrational fears. In fact, Ellie Kemper feared that she would be fired from the show for many years. Fans will recall that Kemper joined The Office in the show's fifth season. When Pam and Michael unexpectedly quit Dunder Mifflin, Erin is hired as a replacement receptionist.
RELATED: 'The Office': Which Cast Member Was Also in 'Hannah Montana: The Movie'?
Fan of The Office likely didn't think that Kemper would become a permanent member of The Office cast. In fact, Kemper herself wasn't expecting that she would stick around for four additional seasons. In an interview with The A.V. Club, Kemper revealed that her character's original arc was only four episodes. Naturally, Kemper stuck around for much longer, but she was constantly afraid of being fired even after her contract was continuously renewed.
Why Kemper was paranoid about being fired from the show
"I do still have a fear of getting fired," Kemper shared back in 2010, after she'd been on The Office for nearly two years. "Even when I had to leave for a funeral, I was like, 'I shouldn't ask them. I don't want to ask them. I don't want to bring it up. I'm new.' Of course, they were, like any human being, very nice and understanding, and they let me go. So I am more comfortable, but I do feel the sense that I am the new person and I need to know my place. Because, also, by the way, they did all the work. They built the show for five years before I got to come on, so I am kind of like, 'I need to be quiet.'"
Kemper also revealed that though she'd secured a place in The Office cast, she didn't feel as comfortable collaborating to the degree that her fellow veteran castmates did. "Jenna [Fischer] and John [Krasinski] will go into the writers' room to discuss their characters, but I'm so scared of doing anything that could get me fired that I don't want to ruffle any feathers," Kemper shared.
Kemper stayed around until the series finale of 'The Office'
We can see why Kemper hesitated to express herself fully during her tenure on The Office. Even if her fellow cast and crewmates were nothing but kind, it's an intimidating show to come into five seasons late. But, despite all that, Kemper's character seemed to fit into Scranton's Dunder Mifflin just fine.