'The Office': Who Rainn Wilson (Dwight) Would Gruesomely 'Kill off' in a Reboot of the Show
On Jim's first day of work at Dunder Mifflin, Pam told him to soak in the current moment because he could never again return to a time when he hadn't met his new co-worker, Dwight Schrute.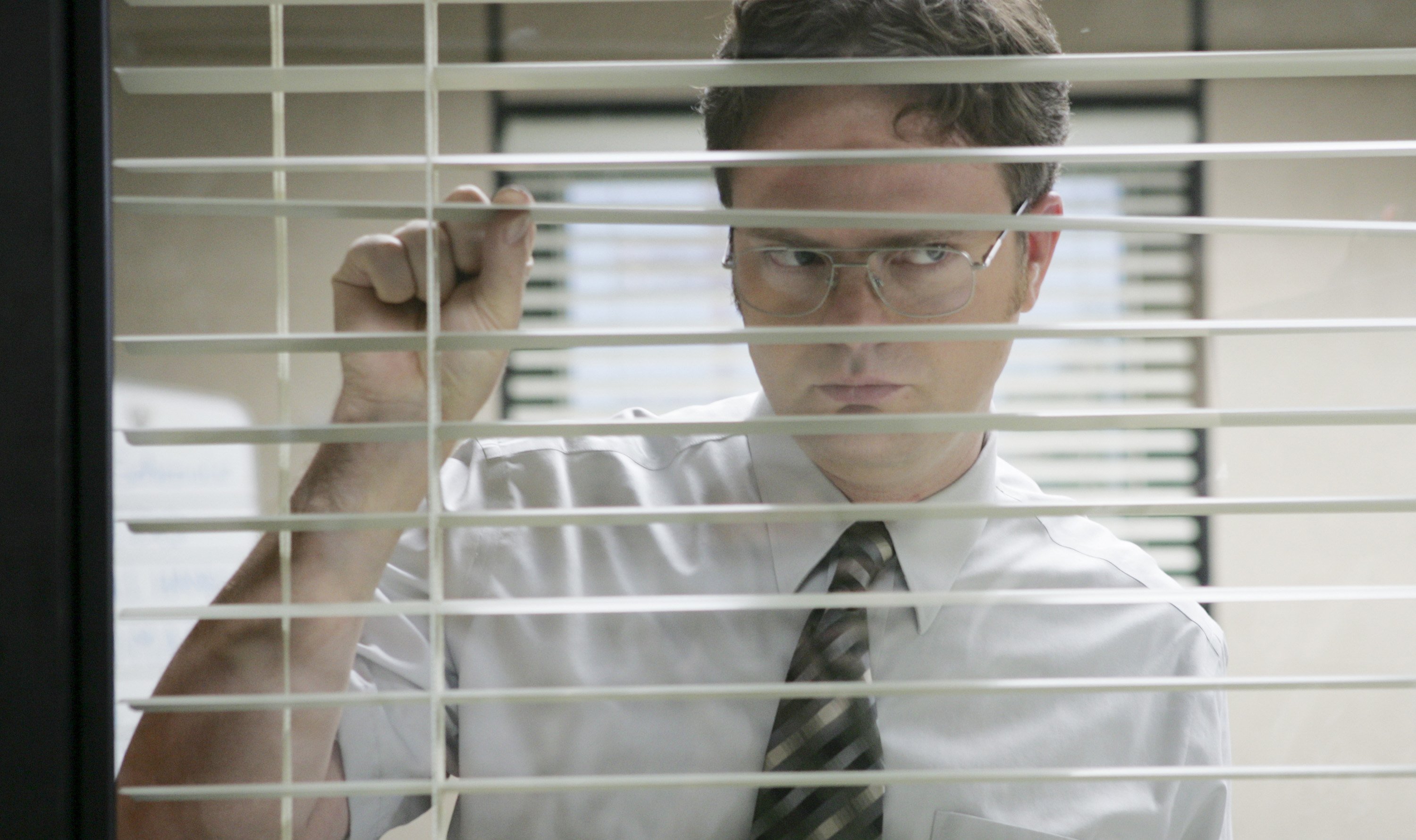 Throughout their time on The Office, Jim (played by John Krasinski) and Dwight (played by Rainn Wilson) had a complicated relationship. To Dwight, Jim was his mortal enemy. To Jim, Dwight was his weird co-worker he loved to mess with. By the finale of the show, the two had become best friends.
It's been seven years since The Office has been off the air, but the series is still widely talked about.
Dwight would 'kill off' Jim in a reboot of 'The Office'
When Wilson was a guest on Good Morning America in 2018, he was asked who he'd "kill off" in a reboot of the show. Wilson said Dwight would definitely kill Jim.
"Very macabre, but it would have to be Jim. Absolutely Jim. I think that how he would do it is he would lure Jim to a field filled with, like, tambourines and noisemakers. And then let him go and the aliens from A Quiet Place would eat Jim. Like a cross-over, a mash-up," he said.
The GMA hosts said when Krasinski was on they asked him the same question, and he said Pam. When they asked Ed Helms, he said he'd kill anyone who isn't Andy.
Rainn Wilson and John Krasinski are friends in real life
Though they spent much of their years on The Office acting like mortal enemies, Wilson and Krasinski have a good relationship off-screen.
Wilson recently interviewed Krasinski on his Instagram show, Hey There, Human, where they reminisced about their time on The Office.
"Personally, I think it's the best thing I'll ever do in my career," Krasinksi said. "Everybody always says, 'At the end of the day, what if you're only known for Jim Halpert?' I was like, 'Are you kidding me? That would be the greatest thing ever.' I remember Steve [Carell], one day he was like, 'You guys know that no matter what we do—we could go to space—and this will always be the thing we're known for,' and how lucky we are that that's the case."
Wilson remembered the moment as well.
"[Carell] said that in the first season when we went out to lunch. And that always stuck in my head," he said. "He had that premonition, this could be the thing that defines us."
And he was right. Over five years after The Office ended the stars are still getting asked questions like, "Who would you kill off in a reboot?"