'The Office': Why Actors Were Picked to Write Specific Episodes
There were multiple actors who doubled as writers on The Office. So some of the famous faces of the show like Mindy Kaling were responsible for writing the funny episodes. How were they picked to write specific episodes? Here is everything you need to know.
B.J. Novak and more actors also wrote on 'The Office'
RELATED: 'The Office': Why Actors Were Allowed to Improvise in Scenes
B.J. Novak who played Ryan Howard; Kaling, who played Kelly Kapoor; Paul Lieberstein, who played Toby Flenderson; and Michael Schur who played Mose Schrute were writers for the show.
Some of the characters were loosely based on the actors too. Kelly and Ryan's love and hate for each other was inspired by Novak and Kaling's relationship. Mose's look was also inspired by Schur's ability to actually grow that long beard.
The rest of the cast also helped create the dialogue by improvising in their scenes. Some of them even pitched stories for the writers to write.
Some of the stories were pitched by the other actors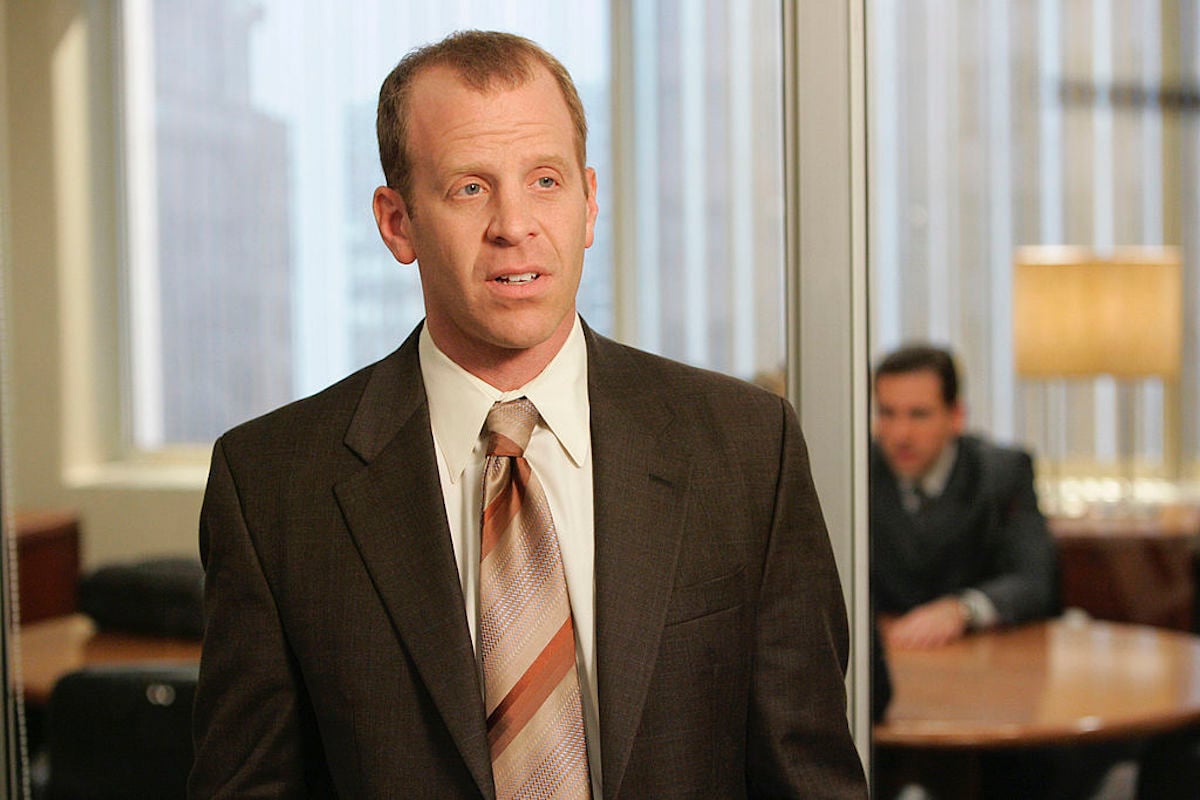 RELATED: 'The Office': Mindy Kaling Threatened to Quit If This Fan-Favorite Cold Open Aired
Jenna Fischer revealed on Office Ladies podcast that she and Angela Kinsey helped come up with the idea for the episode "Boys and Girls." The episode shows Jan (Melora Hardin) having a seminar with the women in the office and Michael (Steve Carell) gets jealous.
"Jenna and I were talking about our lives before the show when she was secretary and I was an operator and we were laughing about all the crazy seminars and ridiculous meetings we had to sit through through our old corporate jobs," said Kinsey. "We sort of had this idea that it would be a funny episode called 'Women in the Workplace.'"
Novak wrote the episode with their help. He asked them more questions about their experiences to create it.
There are multiple reasons actors were picked to write episodes
RELATED: 'The Office' Has Multiple Connections to 'Entourage'
Multiple writers worked on the episodes of The Office, but there was one main writer who would be assigned to each one. Novak talked about how the episodes were assigned on the Office Ladies podcast when he talked about an episode he wrote, "Initiation."
"I remember it being assigned to me because I was Ryan as opposed because I was obsessed with the story. But there can be very arbitrary reasons that you're assigned to an episode in the writer's room."
"It's very often because you came up with the original idea. It's often just it's your turn," he said. Novak went back to talking about "Initiation."
"In this case I think it was 'Oh you're Ryan,' it's around your turn, perfect. I did like it and I thought that 'Dwight (Rainn Wilson) initiates Ryan,' those three words is just an amazing log line, just so rich," added Novak.
It seems like there were multiple ways an actor got picked to write an episode. Their character being heavily featured in it is one of them.