'The Office': Why Didn't Jenna Fischer Get the Teapot Jim Gave to Pam After the Show Ended?
The Office teapot mystery is solved! Why did John Krasinski get the teapot Jim gave to Pam for Christmas and not Jenna Fischer?
When The Office ended in 2013, some of the cast took props from the set that had a special meaning to them, but who ended up with the teapot that Jim gave to Pam in the season 2 "Christmas Party" episode? Much to Jenna Fischer's surprise, John Krasinski walked away with the iconic teapot!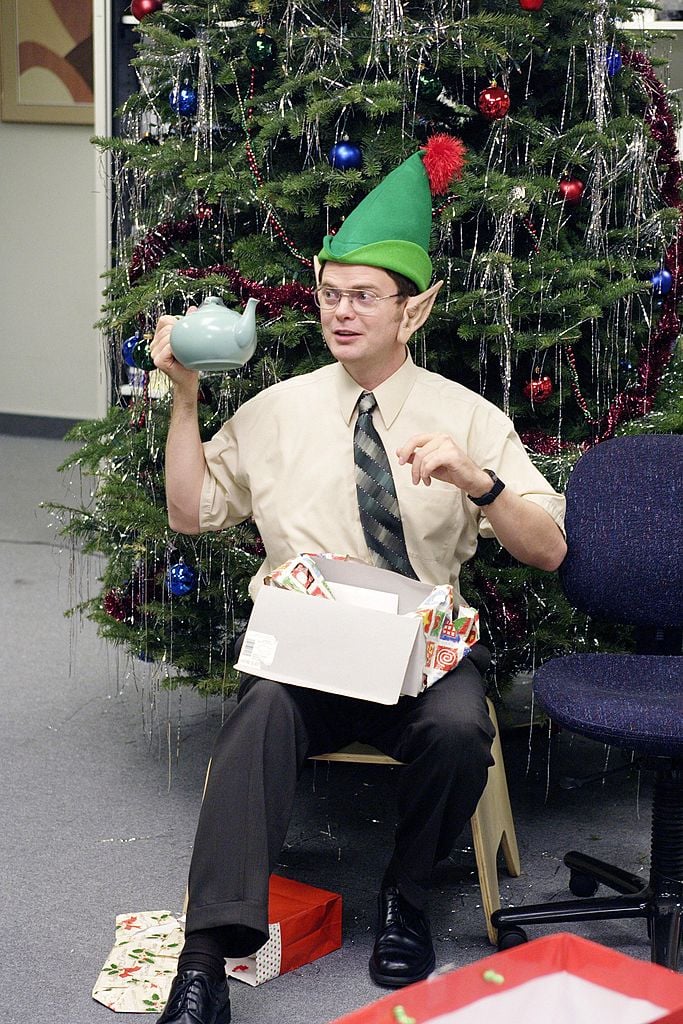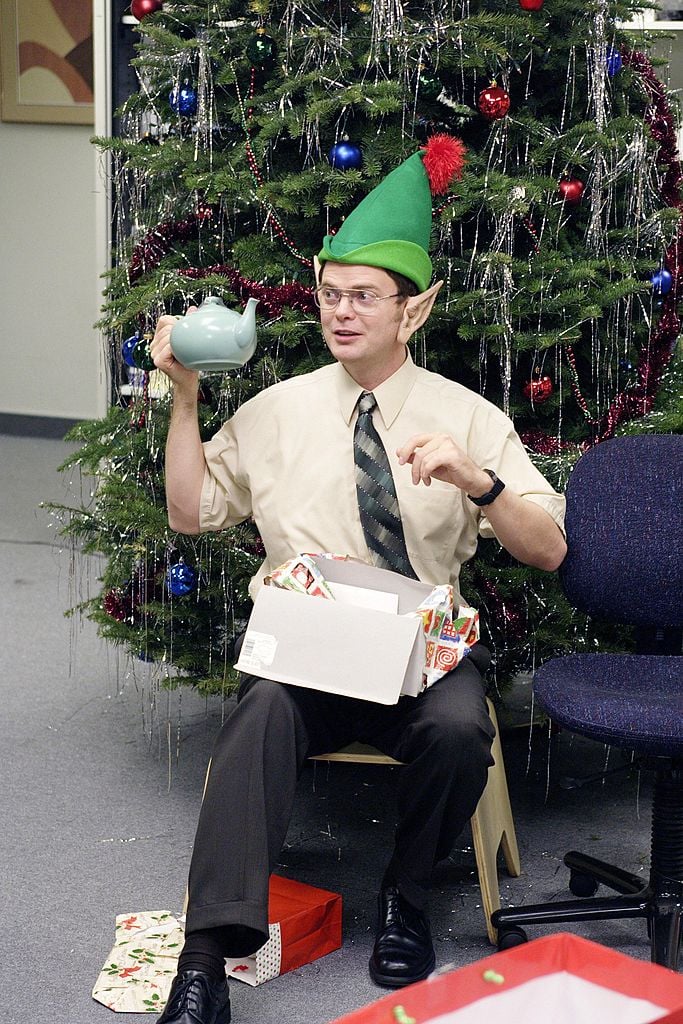 Krasinski and Fischer revealed the props they have from the show
The show came to an end after nine seasons and, since it held such a special place in their hearts, Krasinski and Fischer knew they wanted a piece of the show to remember it forever.
On the May 13 episode of the Office Ladies podcast, Krasinski and Fischer, who played Jim and Pam, discussed some of the things they took from the set when the series wrapped. The most surprising was that Krasinski ended up with the teapot!
Fischer got Pam's watercolor painting of the office building (though she was initially denied it), while Krasinski revealed that he stole the Dunder Mifflin sign and got the teapot.
How did Krasinski get the teapot?
Interestingly, the actor said that the prop master, Phil Shea, sent him the teapot and other items years after the show ended. The whereabouts of the teapot were a mystery for some time since Fischer didn't have it.
"Phil Shea is the reason I have anything," Krasinski explained. "He sent me a box years, like three or four years later of my bag — yeah, my satchel — my nameplate, and the teapot, bro."
"You have the teapot!," Fisher and her co-host, Angela Kinsey said. "We have been wondering who has the teapot!" Kinsey added.
"Oh man, I thought you knew that," Krasinski shared. He offered Fischer the option of getting one from NBC since he believed there were duplicates in case the teapot broke during filming.
What did the note in the teapot say?
When Pam received the teapot in the season 2 episode, Jim removed the note he intended to give her with the gift. The note returned in season 9, when Pam read it and broke down in tears. Fans have wondered what the teapot note said and in an episode of Office Ladies, Fisher shared the gist of it.
It was a personal message from Krasinski, written to Fischer, "just saying what our time together on The Office meant to him because we were wrapping up filming," she explained.
"I'm going to say something that I've never said before, I also feel like I'm maybe going to cry… I'm the only one who knows and John knows [what the card said]," she shared during a February Office Ladies podcast.
"We were wrapping up the series and we were all so emotional at that time, you know?… And so that was his goodbye," she added. "So I'm on camera and I open up this note that John's written me and I just start crying, I just start bawling… It was the sweetest note and you know on camera, Pam says, 'I'll never say what it said but just know it was perfect.' Well I'll never say exactly what John wrote, but I will say just know it was perfect."