'The Office': Why Dwight Schrute Is So Relatable
If you're a fan of 'The Office' and find yourself relating to Dwight K. Schrute, there's a good reason why!
Dwight Schrute is perhaps one of the most memorable characters from The Office. If you're a fan who finds Dwight to be one of the more relatable characters on the show, there's a good reason. Find out how Rainn Wilson's approach to the character made the role so understandable.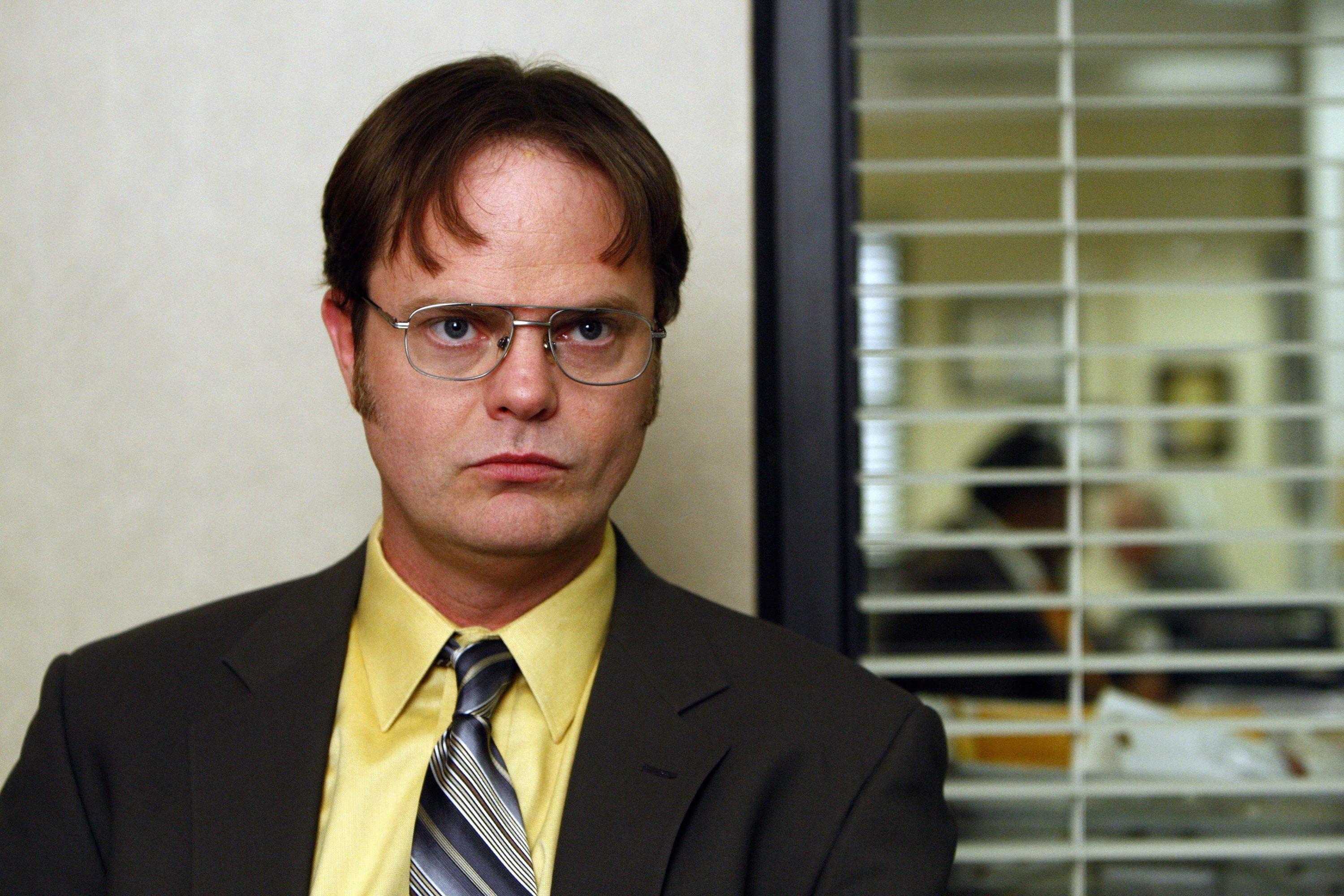 You'll never forget Dwight Schrute
Dwight Kurt Schrute.
You probably read that in Wilson's voice. That's because he played the role so well. Dwight has become engrained in fan's minds. 
Dwight can easily be described as the most ambitious Dunder Mifflin employee. His goal in life was to become successful, which for him was obtaining the position of Regional Manager at the Dunder Mifflin Scranton branch. 
It took a special actor to bring this character to life. Wilson ended up being the guy for the job because he loved and respected Dwight. 
Rainn Wilson took a unique approach to Dwight 
In episode 6 of Brian Baumgartner's podcast, An Oral History of The Office, the relationships on the show were examined. After determining that Michael Scott (Steve Carell) and Dwight maybe had the most iconic relationship on the show, Wilson explained what he brought to that duo. 
"I tried to play [Dwight] as outrageously as possible and as grounded and realistic as possible at the same time," Wilson said. 
In reality, Dwight was just a big kid looking for acceptance from Michael — the father-figure he so adored and admired. 
"Look at any scene and what's happening — no matter how ridiculous it is, you can always tell there's a big kid in there," Wilson added. His approach to the character, which embraced ambition and the desire to be respected by Michael, is part of what made Dwight so special.  
Dwight's desire to succeed makes him relatable to everyone
"Much credit to Rainn," Paul Feig told Baumgartner during episode 6 of the podcast. "I mean what an amazing character — a character that could have been so over the top, but there is a humanity in him." 
When you think about it, Dwight was just an ambitious guy who would stop at nothing to achieve his goals. "He's the guy we all know that's striving and wants [something] so much," Feig added. 
Still, there's a soft side to Dwight — something else that makes him appealing. "He kind of tries to throw everybody else out of the way, but he's still sensitive," said Feig. 
That multifaceted approach to the role is what makes Dwight one of the show's most beloved characters. 
Rainn Wilson's adoration of Dwight also helped to make the role relatable 
As an actor, Wilson said he's always trying to create characters that stick with an audience. "My bag is creating memorable characters," he told Baumgartner. 
"He's bringing this genius, this adoration for the marginal guy," Brent Forrester, a writer on The Office, said of Wilson's approach to the role. 
"I remember asking Rainn one time about his view of Dwight," Forrester continued. "We came to realize we were writing the character that was the nerd — the weirdo that you make fun of for comedy. But [as a performer, Rainn] was doing something much bigger than that. He was not making fun of this guy — he was celebrating him. It just seemed so obvious to him."
Rainn didn't go around judging Dwight — instead, he loved him. And that's what made the role relatable on so many levels.