'The Office': Why Ellie Kemper Was Yelled at on Her First Day
Ellie Kemper had an unexpected run-in with a craft services member on her very first day of playing Erin Hannon on 'The Office'.
Ellie Kemper raved of her experience as lovable receptionist Erin Hannon on The Office. Joining the hit sitcom in season five, the Bridesmaids star revealed her first day on the show hit a bit of a bump when she helped herself to some breakfast.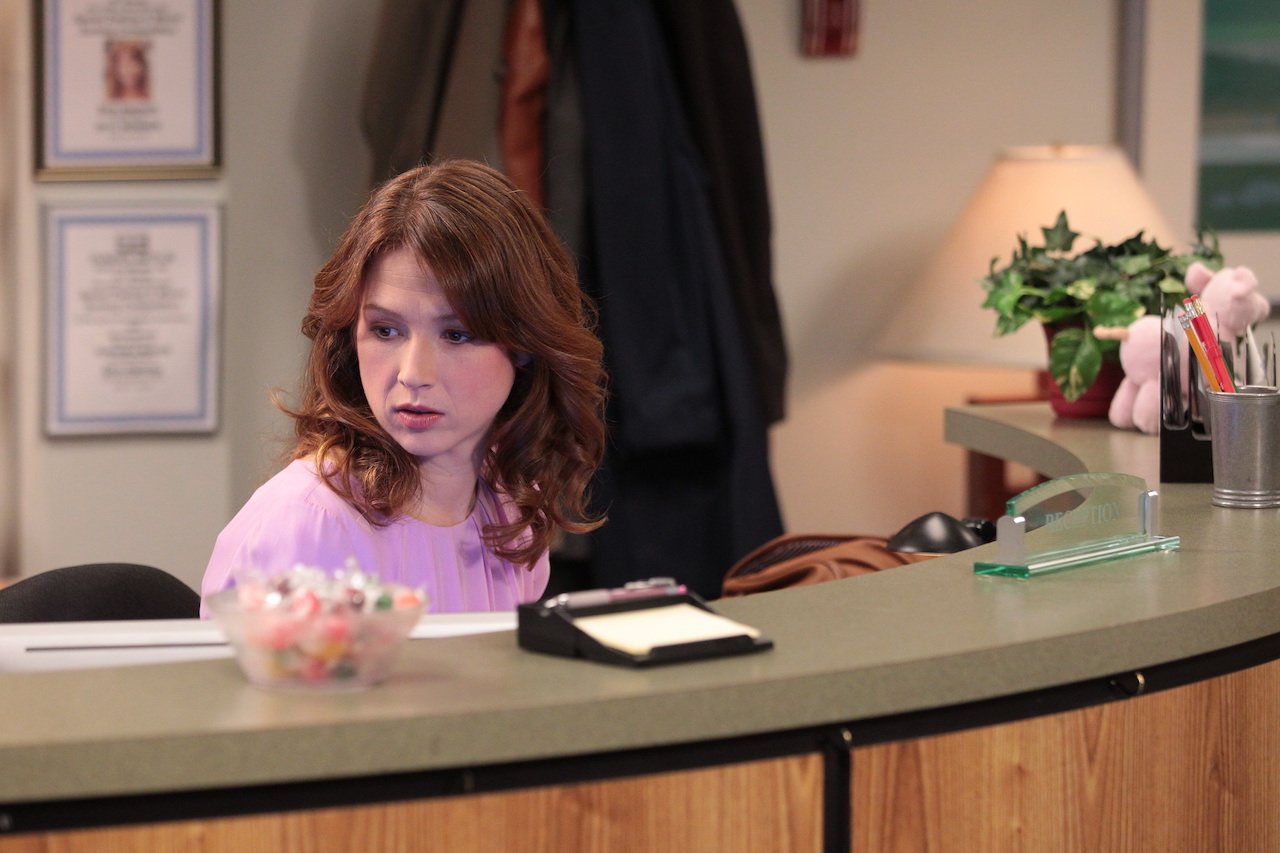 Steve Carell had certain bagel privileges on 'The Office' set
In her book, My Squirrel Days, Kemper shared her gratitude for her time on The Office along with some behind-the-scenes stories. The Unbreakable Kimmy Schmidt star gave details of her first time on set that involved missing bagel tongs.
"On my first day to work on The Office, I did not use serving tongs to select my bagel from the platter at craft service," Kemper admitted. "I noticed that there weren't any serving tongs or spoons at craft service, so I selected the bagel with my eyes and then I leaned forward to grab it with my hand."
Kemper was startled when she was suddenly stopped in mid-grab by a stranger who gave her a stern reprimand regarding bagel etiquette.
"At the same time that my hand had reached the sesame bagel of choice, another hand, a much larger hand, seized my own," Kemper recalled. "I looked up, terrified! A powerfully built Armenian man was staring back at me. 'You do not get to use your hands!' he cried. 'Only Steve Carell gets to use his hands!"'
Ellie Kemper tried to make amends for her bagel snafu
Kemper was flabbergasted by the rebuke but didn't want to make a bad impression, especially on her first day. She did her best to apologize and rectify the breakfast blunder.
"'I'm so sorry,' I squeaked. 'I didn't see any tongs,'" she explained to the man. "The large hand pointed, and the strong man frowned. 'The tongs are at the end of the table!' he shouted. I followed his gaze and there, sure enough, were four black silicone serving tongs."
Though she already made her sesame selection, Kemper then awkwardly picked a different bagel to show the man she was following instructions.
"I walked to the end of the table to get the tongs, but I wasn't sure what to do with them since I already had the sesame bagel in my hands," she remarked. "So, I selected another bagel, this time a blueberry one, and put both bagels in a paper bowl (since I did not see a plate). 'Thank you so much,' I said softly."
'The Office' alum says hygiene rules are a status symbol
Carell's starring role apparently allowed him certain benefits that some members in the supporting cast weren't given, including tong-less food selection.
"I never once saw Steve Carell eat a bagel," Kemper revealed. "I only saw him quietly take his place at the end of the lunch lines most afternoons. But the bagel man's point was that if Steve Carell ever did choose to eat a bagel, he would enjoy the unique privilege of not needing to bother with the tongs."
The Secret Life of Pets star noted the hierarchy that accompanies certain levels of fame, where Carell's A-list status catapulted him to the highest rung.
"In the world of show business, even hygiene is a status game," Kemper wrote. "Only when you ascend to the level of national treasure do you earn the distinction of being allowed to touch food with your bare hands."
As for Kemper's initial run-in with the bagel admonisher, they soon smoothed things over. "The so-called bagel man was Vartan Chakirian, the head of craft services," Kemper said. "After such an intense first encounter, the two of us would go on to become good friends."