'The Office': Why John Krasinski Told Showrunner Greg Daniels 'You Have to End the Show' With Season 9
Could The Office have gone on beyond nine seasons? John Krasinski, who played Jim on the hit series, voiced his opinion that they had to end the show when they did, otherwise it might have suffered a different fate.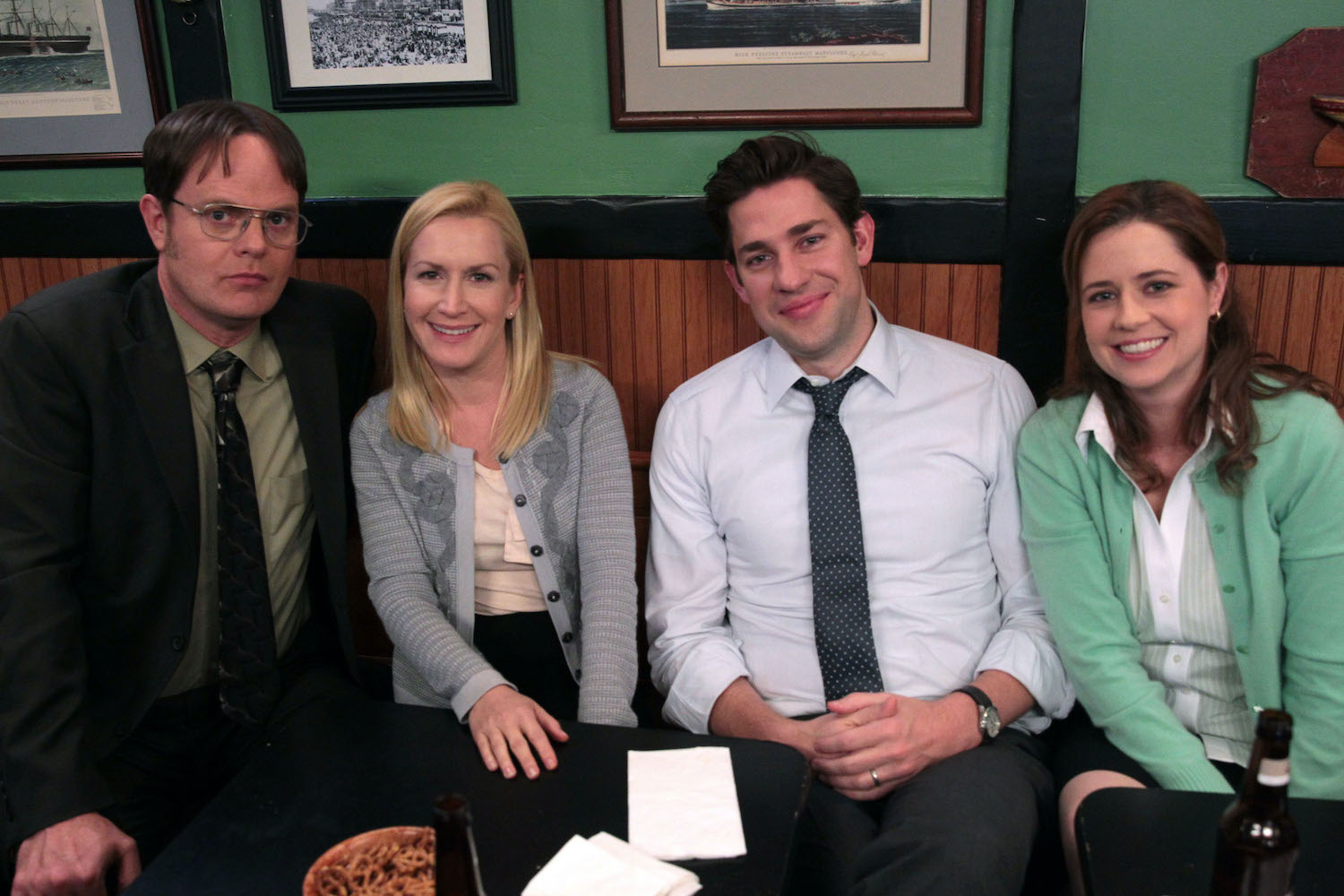 'The Office' ended the show after nine seasons
After Steve Carell left near the end of season 7 of The Office, there were some huge decisions to be made. Who would take Michael Scott's place and how would the show survive without Carell in the mix?
The cast had their doubts, as they explained during the Sept. 1 episode of An Oral History of The Office. Host Brian Baumgartner asked Krasinski, "Did you think the show could go forward when Steve left?"
"I knew the show could go forward, I didn't know what the plan was. I couldn't see through the trees," Krasinski said.
Rainn Wilson, who played Dwight, wasn't sure what was in store for the series, explaining, "I had great reservations about the show existing without Steve."
Jenna Fischer, who played Pam, was very concerned about what would happen next. "My biggest fear was even just, what is the on-set vibe going to be like without Steve?," she said. "Not to mention what stories are we going to tell? Who are we without this leader?"
John Krasinski said 'You Have to End the Show'
Greg Daniels returned as the showrunner for season 9 and he had the task of determining whether the show should continue beyond nine seasons or wrap things up.
Daniels recalled a conversation with Krasinski about how he decided to come back as the showrunner for season 9. "I think John actually motivated that partly. Krasinski came to me and said, 'Look, I think we need to do our last season and not continue to keep going. I want you to do it."
"He was the leader," Daniels added.
"I had a very honest conversation with Greg," Krasinski explained. "He called me about season 9 and said, 'What do you think?' and I said, 'You have to end the show.'"
"I don't want to negotiate — because none of us had contracts — this isn't about a negotiation," he continued. "You have to end the show before they end it for us. I remember that feeling of like, 'we don't want to be taken out back.'"
Could 'The Office' go on for more seasons?
Krasinski asked Baumgartner whether he thought they should have kept the show going. "I remember being conflicted but ultimately I felt like that was the right decision. And I mean conflicted just that…"
"You didn't want it to end. I didn't want it to end," Krasinski interjected.
Bamgartner continued his thought, saying, "That it could have, I just call it the 'ER syndrome.'"
He wondered if they would stop The Office at season 9 or go to 20 seasons, with people leaving and new cast members coming in to replace them.
Krasinski responded, "It totally could have gone 20 because everybody would have slowly cycled out and we just kept the reality of it. My question is, would people have wanted to see that. Not that people are leaving, but that they would be like, 'I am now aware of the fact that this is a TV show.'"
Daniels did ponder the possibility of going on longer. "I mean, all you guys wanted closure… not to be replaced with a different guy, who is almost similar," he explained. "And I understood that too and I really respected Seinfeld for going out and doing it and having an ending."