'The Office': Zac Efron and His 'High School Musical' Co-Star Both Turned Down a Guest-Starring Role on the Show
Zac Efron and one of his High School Musical co-stars turned down a guest-starring role on the biggest episode of The Office. The show ended up casting one of their writer's assistants instead — and he shared the story of how he stepped in after Efron, Corbin Bleu, and Christopher Mintz-Plasse all passed on the part.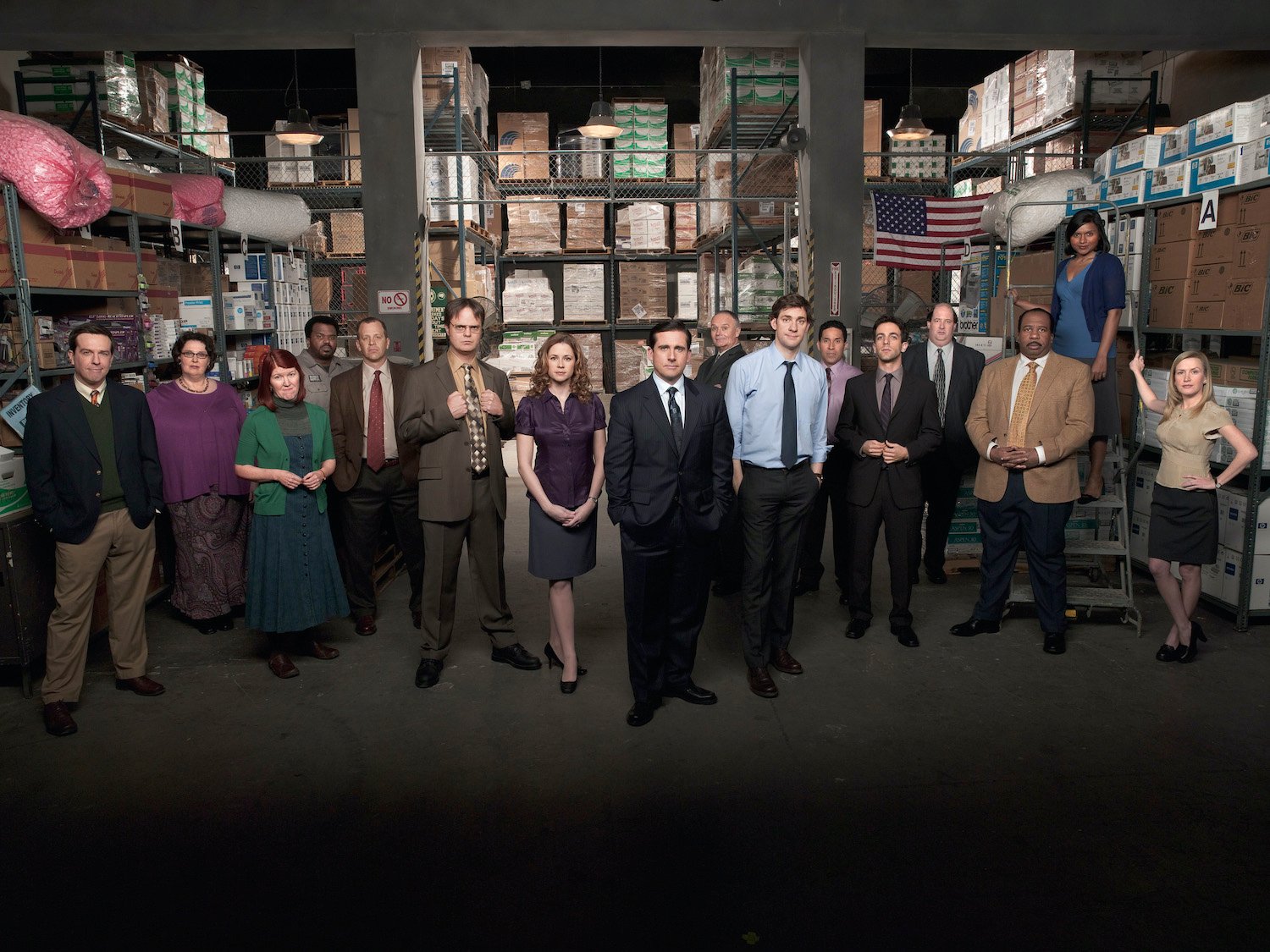 'The Office' post-Super Bowl episode was the most watched of the whole series
Jenna Fischer and Angela Kinsey discussed the season 5 episode "Stress Relief" during the Sept. 15 installment of their Office Ladies podcast. "Stress Relief" aired after the Super Bowl in 2009 and, Fischer confirmed, "was the most-watched episode of the entire Office series."
Following the Super Bowl meant there were a lot of eyes on the show. To keep viewers tuned in, The Office kicked off the episode with one of their most iconic and complicated cold open scenes. Dwight stages a fire simulation scenario to teach the employees about fire safety and panic ensues because everyone thinks it's real. The podcast hosts shared some of the behind-the-scenes details of the chaotic scene, which took a lot of planning, rehearsals, and filming time to capture the frantic cold open.
Zac Efron and other big actors turned down a role in the episode
The network wanted The Office post-Super Bowl episode to have big celebrity guest stars but the show had a rule about no stunt casting early on. They found a way to include A-list stars, however, with Jack Black, Cloris Leachman, and Jessica Alba starring in a movie within the show called Mrs. Albert Hannaday that Jim and Pam watch with Andy on his laptop.
"Jack Black was the first person to commit. He was all in. He loved our show," Fischer explained. "Cloris Leachman, she heard a pitch on what the story would be. And she was like, 'Yes, I am in.' And then finally, we got Jessica Alba."
Efron and some other big stars were approached to play a young man in the mini-movie but they passed and the role went to one of the show's writer's assistants.
Black's character falls in love with Leachman's character and, in a twist ending, he arrives at her home with flowers in hand and finds her in the arms of another man. "The man she is making out with is our writer's assistant, Nate Federman," Fischer shared.
Federman explained how he won the role after Efron, Bleu, and Mintz-Plasse all turned it down.
"I was one of the writer's assistants on 'Stress Relief' and I got to make out with Cloris Leachman," Federman said. "Originally, my part was supposed to be for Zac Efron and there were actual lines, but he turned it down and so did Corbin Bleu and Christopher Mintz-Plasse."
'The Office' writer's assistant shares his unique experience
Federman explained the circumstances around getting to play the role. "The day before it was supposed to shoot, they hadn't cast it and all the lines had been cut. And they really just needed somebody who was young-looking to make out with Cloris Leachman. They didn't have to be handsome or famous. So, enter me."
Federman said that writer Paul Lieberstein and director Jeff Blitz approached him about doing the part. He wasn't an actor but said he was up for stepping in, noting, "I was really excited to earn five hundred bucks and residuals. So I said, 'Sure, I'll do it.'" He admitted he was "terrified" and "scared" about the gig, however.
When it came time for his kissing scene with Leachman he recalled how she was sitting on his lap and Leachman gave him the go-ahead to really sell their makeout scene. "And she looks me in the eye and I'll never forget this … she goes, 'When they call action, I want you to grab my a** and really get up in the crack.' So when they called action, I grabbed her a** and I really got up in that crack. And we did the scene."
Federman continued, "We shot it many times. They had to get it from a lot of different angles, so we ended up making out quite a bit." He also confirmed that Leachman "did say a variety of other pretty raunchy things."
"It was an amazing experience and I'm incredibly grateful that my five seconds of fame were spent with an absolute legend like Cloris Leachman," he added.