The Office's Creed Bratton Picks the 2020 Song of the Summer
The Office's Creed Bratton may be a clueless employee on the NBC series, but he is far from oblivious in real life, especially when it comes to his deep well of knowledge involving music. Not only does Bratton have a killer new album out titled Slightly Alerted, but he also was able to fill fans in on his "2020 song of the summer." Keep reading to find out which summer jam the actor picked.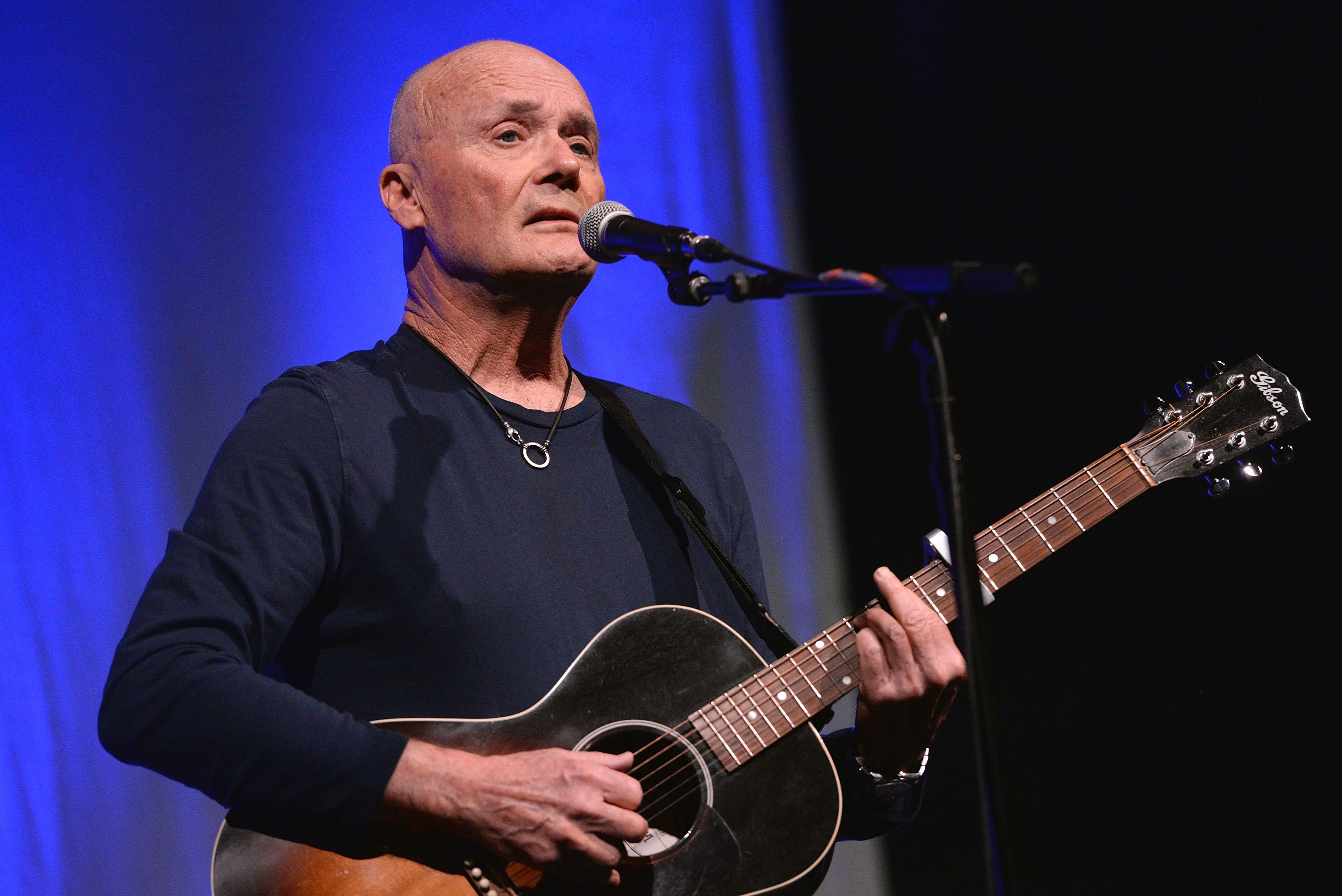 Creed Bratton was a successful musician in 60s band 'The Grass Roots'
Before making us laugh to the point of tears during his masterful role on The Office, Bratton was gaining fans for reasons other than his comedy. His membership in the 60s folk-rock band The Grass Roots proved his musical chops to be just as impressive as his comedic skills, and he managed to gain success with the band's haunting melodies along with their beautiful lyrics.
The band's biggest hits include "Let's Live for Today," "Midnight Confessions," "Sooner or Later," and "Temptation Eyes." Although they weren't nearly as popular as The Beatles, The Grass Roots were able to chart 14 Top 40 hits. Eventually, Bratton left the band after they lost creative control and were made to perform songs they didn't write. Yet despite leaving The Grass Roots, Bratton never gave up on his music career and is still releasing music to this day. In July of 2020, his 9th studio album Slightly Altered was released, which includes a song about The Office titled "Mose Was a Runner."
What is Bratton's 2020 song of the summer?
RELATED: 'The Office': Steve Carell Improvised Most Awkward Michael Scott Scene, Delivering Genuine Shocked Responses From Cast
There are a ton of unforgettable bops to pick from, but which particular song did Bratton choose as his favorite of the season? In an interview with Stereogum, The Office alum was exposed to several top chart hits. The songs he seemed to admire most on the list were "Rain On Me" By Lady Gaga and Ariana Grande, along with "Blinding Lights" by The Weeknd. With Gaga and Grande's song, he said "I like this a lot… she's the real deal. And they bring it, right? Energy-wise, voice- They both sing their a** off. She's got attitude but you can see she's having fun. Good for her. I think she's great."
In regards to The Weeknd's hit, he said, "I heard that song and immediately I saw myself in a convertible driving by the ocean or over Mulholland Drive, where I love to drive my scooter or my sports car. All I can say is that song has a great vibe."
But which tune is his top song? Bratton decided to go with his own new hit, "The Ride." He said, "I want people to hear it because I think that'd be a good Song Of The Summer. It's old-fashioned, it sounds like it's from the '60s- or, well, maybe the '70s, it has that steely Dan vibe."
Creed believes 'The Office' is bigger now than it was while on air

Brian Baumgartner, (who plays Kevin Malone on the beloved sitcom,) stated his belief that The Office is bigger now than it was while the series was still on air. In an interview with KTLA, Creed agreed with Baumgartner's statement, saying "I think it is, without a doubt. People come to my live shows and the younger kids have watched their older siblings watch the show, they watch the show, they enjoy it, and so it's going from generation to generation… We never thought it would be as large as it is."
Bratton's new album Slightly Altered can be found on Apple Music as well as Spotify.