'The Office's Kate Flannery Says She is the 'Face' of This Disease
Fans of The Office remember Kate Flannery as the hilariously inappropriate Meredith Palmer — a Dunder Mifflin employee who would keep vodka in her desk drawer. 
Thanks to the show, Flannery believes she is the face of this disease. What's more, she's not afraid to talk about it on social media.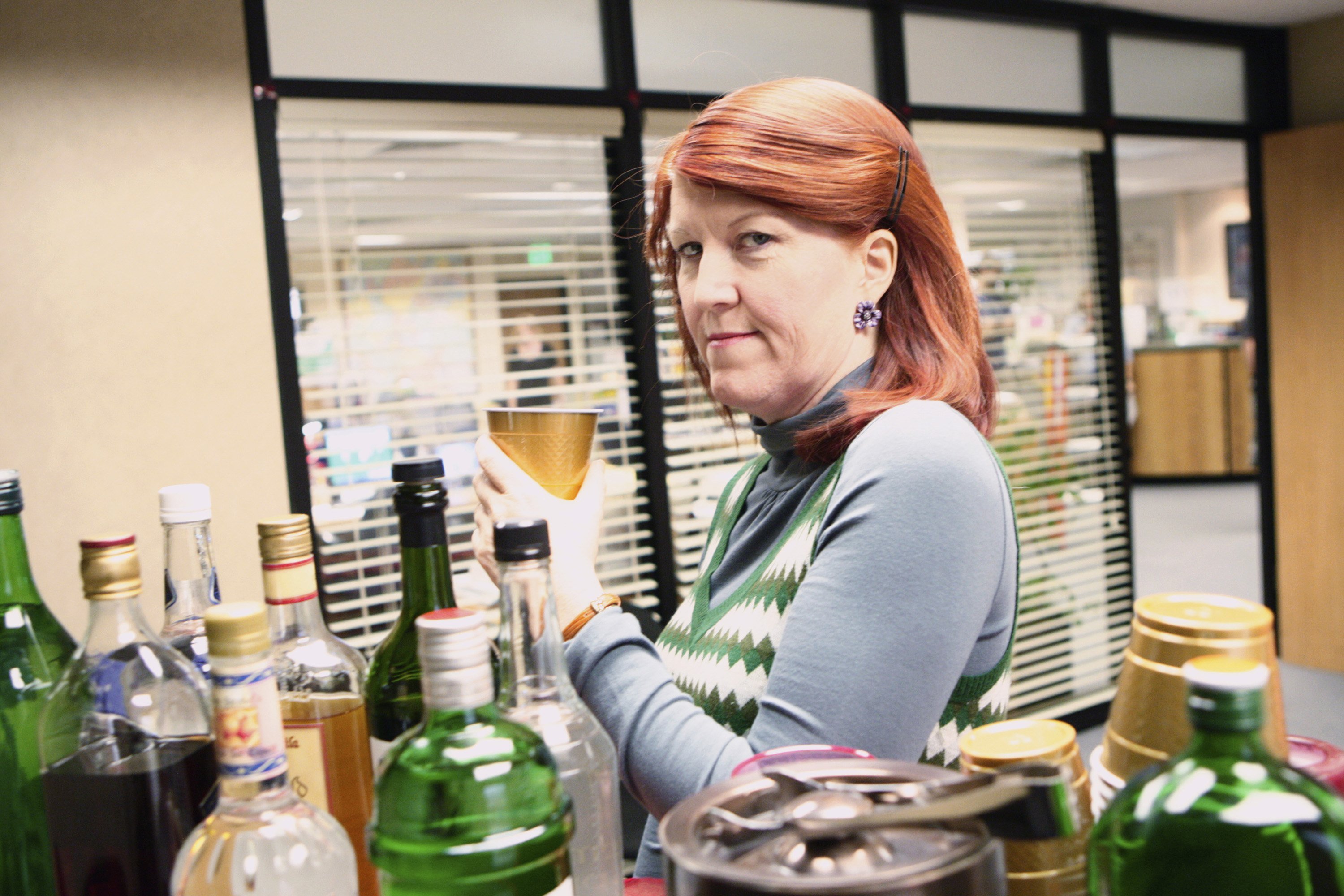 Meredith Palmer is everyone's favorite alcoholic
Every character on The Office brought something unique to the series. For many fans, Meredith — the party girl with a desk job — spoke volumes. From her outrageous commentary to her unique perspective on office policy, Meredith was one of the most honest characters on the show.
"Even in her silence, there's honesty," Flannery said in an interview with Today.
"She's the observer, short-sighted as she is," she added. "Meredith is [also] wildly inappropriate, but she's not that loud all the time, so you might not notice."
The subtle ways the showrunner's wrote Meredith, paired with the way Flannery chose to play her, are part of what made The Office such a hilarious and memorable series. 
Kate Flannery's dad inspired her role as Meredith
Ironically, Flannery tapped into some of her best childhood memories to become Meredith. 
The time Flannery spent at her family-owned tavern helped her tap into her role.
"My dad owned Flannery's tavern," she explained in an interview with Comic Cure. "My grandfather started it in 1933. It's a bar in Germantown, and we would go there on Sundays, listen to the jukebox, eat Slim Jims, drink Coca Cola." 
Flannery recalled one female regular at the bar who could "keep up with the fellas." She was Meredith.
Throughout her time in college, Flannery worked at bars and restaurants, where she met more Merediths.
"I felt like I met a lot of Merediths," she said. "Being a bar owner's daughter, playing an alcoholic — I come by it quite honestly." 
Kate Flannery is the face of rabies
Not only is Meredith Dunder Mifflin's resident alcoholic — she's also the face of rabies.
During the first two episodes of season 4, Michael Scott (Steve Carell) poured his heart into finding a cure for rabies. 
After hitting Meredith with his car and taking her to the hospital, everyone found out Meredith had contracted rabies — likely from the time Dwight (Rainn Wilson) trapped a bat in a bag over her head. 
To right his wrongs, Michael organized "Michael Scott's Dunder Mifflin Scranton Meredith Palmer Memorial Celebrity Rabies Awareness Fun Run Pro-Am Race for the Cure."
"I'd like for you to take a look at the face of rabies," he said, holding up a photo of Meredith. "That should scare you. It scares me."
Flannery recently shared images from one of The Office's most hilarious season openers on her Instagram. Now Flannery, like her character, claims the title of "the face of rabies. 
"I am the face of rabies," Flannery captioned the photo. "So suck it."
Fans of The Office enjoyed Flannery's throwback to the episode. She shared another photo of what appeared to be fan art with the caption: "This is incredible!"
RELATED: 'The Office': Kate Flannery's Net Worth and How She Makes Her Money
The stained glass artwork replicated another iconic Meredith Palmer scene, where she wore a shirt as a dress on "Casual Day." 
The Office may have ended in 2013, but fans and the cast alike continue to relive their favorite parts of the comedy series.