The 'One Life to Live' Reunion That Fans Demanded is Finally Happening With 5 Former Co-Stars
ABC boasts a rich history of classic soap operas. One such series, One Life to Live, aired on the network for over 40 years. Although it was canceled nearly a decade ago, the show still has a passionate fan base that would welcome its return. Now, fans will have a chance to witness the soap opera reunion they have been asking for.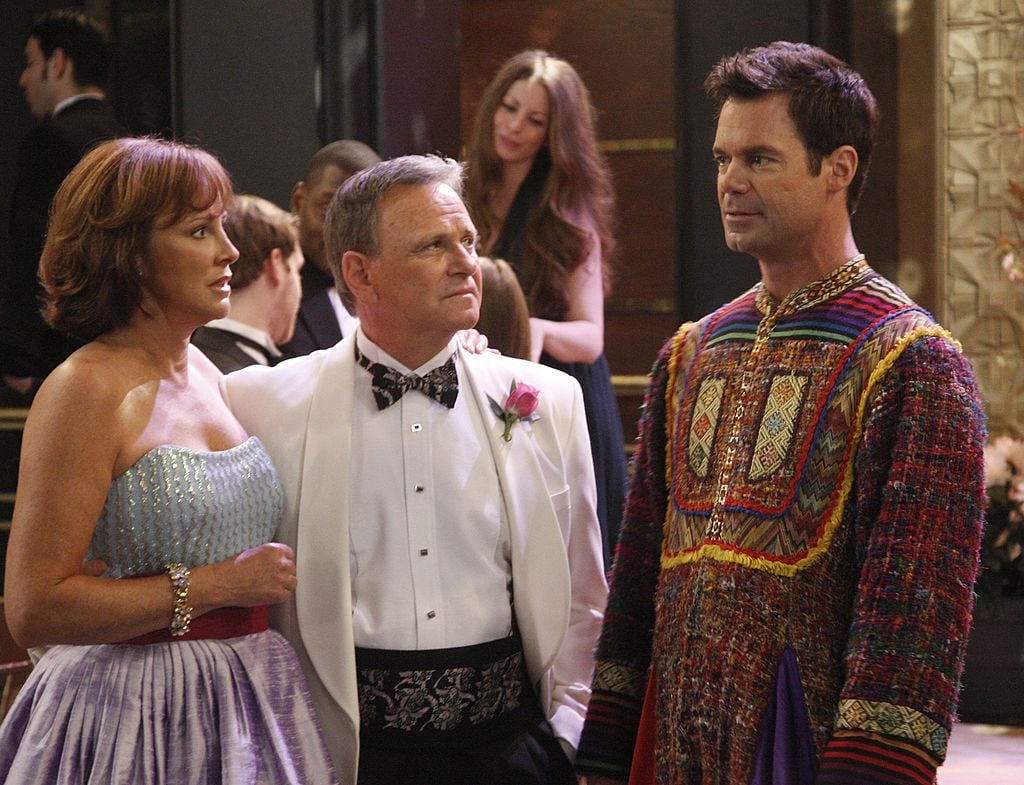 The 'One Life to Live' reunion will air live on YouTube
"I really miss One Life to Live," tweeted a fan. That sentiment echoes across the Twitter-verse, with daytime drama enthusiasts clamoring for a reboot, revival, or reunion. Luckily for ABC soaps aficionados, there's a One Life to Live reunion right around the corner.
The Locher Room is a YouTube destination that brings diverse content to TV fans. Amid fan frenzy and anticipation, the channel will host a One Life to Live reunion with several long-time cast members. The event will take place live, on May 21 at noon.
Related story: Before 'Roswell, New Mexico' Trevor St. John Was a Soap Star
5 soap stars will appear in the reunion broadcast
The One Life to Live YouTube event will feature five of the soap's former stars. Real-life couple Kassie DePaiva (Blair) and James DePaiva (Max) will appear. Plus, on-screen pair, Robert S. Woods (Bo) and Hillary B. Smith (Nora) are expected, along with Tuc Watkins (David). Aside from the actors' walk down memory lane, fans will also have an opportunity to interact with them and ask questions in real-time.
Related story: 5 Soap Opera Plot Twists That Never Get Old
Soap fans can get their fix with 'The Story of Soaps Special' on ABC
Before the One Life to Live cast reunion on YouTube, soap buffs can get their fix with a soap star-studded program on ABC. The network partnered with People to bring fans The Story of Soaps Special. The broadcast event will take viewers on a journey through soap opera history, culture, and legacy. Clips from ABC soaps, including One Life to Life, will be featured heavily throughout the show, along with content from other networks.
But, The Story of Soaps Special is not merely a retrospective clip show. The 2-hour spectacle will feature commentary from soap enthusiasts and stars. What's more, fans will get a rare look behind the scenes as the experts provide insightful background information about the genre.
According to People, the special will feature interviews with Alec Baldwin, Bryan Cranston, Carol Burnett, Vivica A. Fox, Jon Hamm, Denise Richards, John Stamos, Chandra Wilson, Susan Lucci, and more. People offers this description of The Story of Soaps Special:
"The Story of Soaps will offer viewers a deep dive into the rich cultural history of the soap opera ­­ and how many aspects of modern television dramas can be traced back to the storytelling structures that have been employed for over three decades. Additionally, the special examines how female creators became a dominant force in the genre, after making the original transition over from radio and television."
The Story of Soaps will air on May 19 at 8 p.m. on ABC.
Read more: Before 'Black Lightning,' Nafessa Williams Was a Soap Star