'The One': All of the Unanswered Questions After Season 1 of the Netflix Show
One of the newest shows to hit Netflix, The One is all about a fictional DNA-matching dating service. In the show, the CEO and co-founder of MatchDNA, Rebecca Webb (Hannah Ware), presented an irresistible pitch to love-seekers. She touted that her company could find someone who's perfectly matched to another to fall in love with. However, The One of course presented many complications to Rebecca's marketing pitch. What questions went unanswered in season one of The One on Netflix?
[Spoiler alert: The following article contains spoilers for The One Season 1 on Netflix.]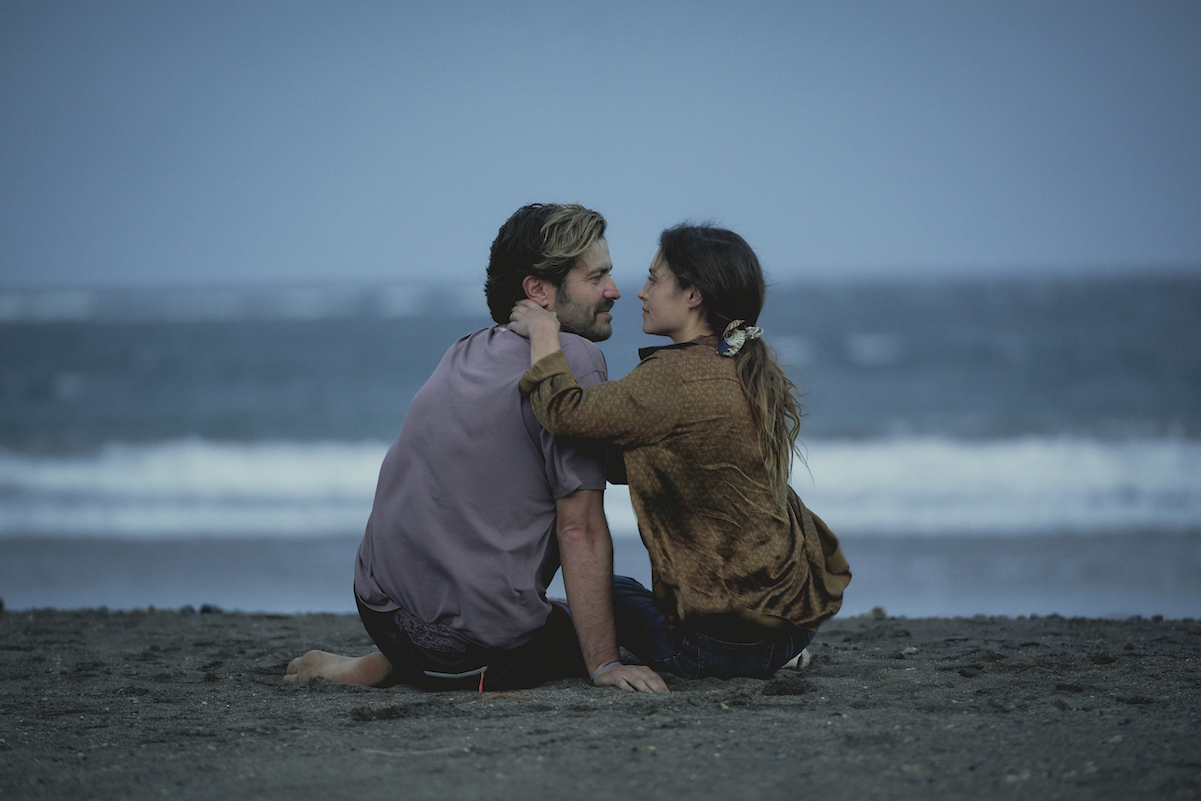 What is Netflix's show 'The One' about and how did it end?
The One slowly revealed how Rebecca and her scientist friend James Whiting (Dimitri Leonidas) were able to build MatchDNA. The show went inside how Rebecca would do anything to be successful. She even got her friend Ben Naser (Amir El-Masry) fired from his job due to stealing his DNA database.
Ben confronted Rebecca about using his DNA resource to test her science. She and James tried to recruit him to get shares of their company to keep him quiet. Ben said he was coming for the whole company. He then got into a fight with James and Rebecca. She ended up pushing him over the ledge of a building. James thought Ben died from that accidental push. The show revealed in the end that Rebecca discovered Ben was still alive when she dumped him in the river.
What fans are left wondering after 'The One' Season 1 finale
Viewers were left wondering if Rebecca will pay for her crimes. She let her "match" Matheus Silva (Albano Jerónimo) and his brother Fabio (Miguel Amorim) die in front of her. And then she hired a hit man to kill Matheus' murderer in prison. Rebecca clearly is willing to do anything to keep her brand clean and her business afloat.
Fans also have been thinking about the possibility of multiple matches due to a revelation in the last episode. Kate Saunders (Zoë Tapper) asked James if two matches are possible. She inquired due to her connection with siblings Sophia (Jana Pérez) and Sebastian Rodriguez (Eduardo Lloveras). This question tipped viewers into wondering the same thing.
James approached Rebecca about Kate's question, and their conversation proved that science makes it possible to have multiple matches. This instantly set up the questions: Will Rebecca have another match and will she seek that person out? Does Mark Bailey (Eric Kofi-Abrefa) have matches in both his wife, Hannah (Lois Chimimba) and Megan Chapman (Pallavi Sharda)? Who will be Hannah's match, and what will Megan do with that information? Will Mark reveal that he slept with Megan to Hannah?
The idea of multiple matches was teased. But that information has yet to be widely spread among users of the matching service. If that revelation became public, that could be a juicy and compelling plot line for season two of the show.
Will there be a season 2 of the show on Netflix?
Netflix dropped the show on March 12. It has consistently been on the "Top 10" list the platform provides to viewers since its release. Even the original book series' author, John Marrs, shared its impressive statistics on Twitter.
This is definitely pointing to a possible season two. But the network hasn't announced anything official for the show quite yet.
However, if there is a season two of the British drama, there remain plenty of questions that can be answered.