The Only Time Queen Elizabeth and Prince Philip Sleep in the Same Bed
As the longest-running monarch in Britain's history, Queen Elizabeth II has witnessed her fair share of history-making moments. From multiple wars and national tragedies to world government upheavals, the queen has been present for some truly incredible things.
Still, one of her most impressive achievements could be the fact that she has managed to maintain a successful marriage, raising four children while keeping up with her royal duties.
Her decades-long marriage to Prince Philip is a subject of much speculation as well as admiration, and even after 70 years together, the two seem truly in love.
Keep reading to unlock the secrets of the royal couple's marriage and whether or not they still sleep in the same bed.
When did Prince Philip and Queen Elizabeth get married?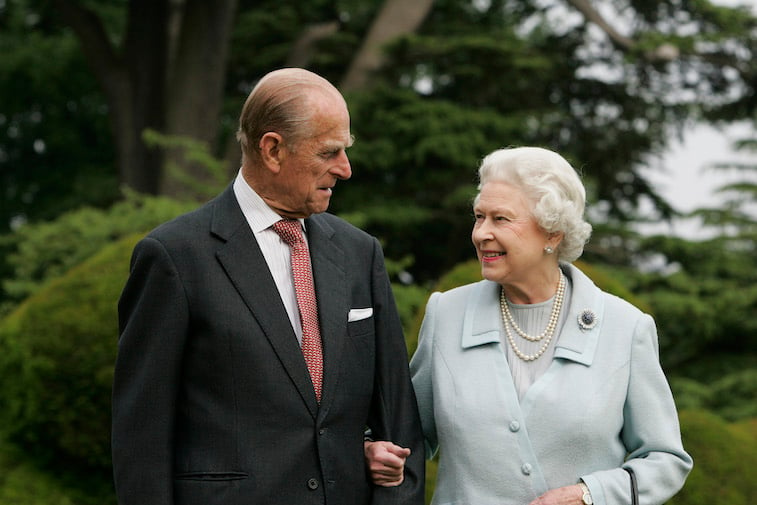 The royal couple's romance started way back in 1939 when Prince Philip was hired by Elizabeth's parents to escort the young princess. At the time, Prince Philip was 18 years old and Princess Elizabeth was only 13.
Following that encounter, the two young people started exchanging letters. Their relationship grew and developed over the years, and in 1947, they announced their engagement to the world.
The couple got married the very same year, in November 1947. Their ceremony was small and simple, as both wanted to keep things frugal for the sake of the ongoing war effort. They spent their honeymoon at Balmoral Estates, which eventually became one of Queen Elizabeth's favorite residences. It wasn't long before the young couple welcomed their first child, Prince Charles, in November 1948.
How many children do Prince Philip and Queen Elizabeth have?
In the summer of 1950, the still newly-married couple had their second child, Princess Anne. Ultimately, Princess Anne would be their only daughter, and probably the most low-profile member of the royal family. In 1953, Elizabeth was crowned Queen following the death of her father, King George. For a few years, the young queen focused on her royal duties as well as raising her young family, but in 1960, they welcomed a new member to the mix – Prince Andrew.
Their fourth and final child, Prince Edward, was born in 1964.
While some reports have claimed that the queen was an uncaring or absent mother, Princess Anne dispelled those rumors by stating that there is "no evidence whatsoever" to suggest that. While Queen Elizabeth did utilize the help of nannies and other royal staffers in raising her children, that is certainly par for the course for the royal family.
These days, she's a loving mother, grandmother, and great-grandmother to a large, happy family. Although they have weathered (and will continue to weather) many scandals, they always seem to stick together in the end.
Does the royal couple sleep in the same bed?
These days, after over seventy years together, Queen Elizabeth and Prince Philip remain happily married. While many reports state that Prince Philip and Queen Elizabeth sleep in separate bedrooms, there is nothing about that to suggest that they are unhappy with each other. In fact, it is customary for the upper class in England to have separate bedrooms and a tradition that the royal couple has followed for pretty much the entire duration of their marriage.
Still, the queen and her longtime husband do share the same room on certain occasions, whenever they are "feeling cozy," according to royal family experts. There's no doubt that Queen Elizabeth relies on her husband a great deal for his wisdom, compassion, and companionship, and that he's been an invaluable part of both her life and her reign.
Stay tuned to Showbiz Cheat Sheet for all the latest royal family news!