'The Originals': Daniel Gillies' Prank on Joseph Morgan Went Totally Wrong: 'He Looked Shameful'
The camaraderie on the sets of The Originals and The Vampire Diaries was so genuine that many of the cast members regarded each other as family. Pranks, celebrations, and off camera hangouts were the norm.
That holds true for the bromance between Daniel Gillies and Joseph Morgan, the actors who played brothers Elijah and Klaus Mikaelson. While their characters in The Originals never seemed like the joking type, off-screen, the pair would often try to best each other in the prank department. But one day that backfired on Gillies.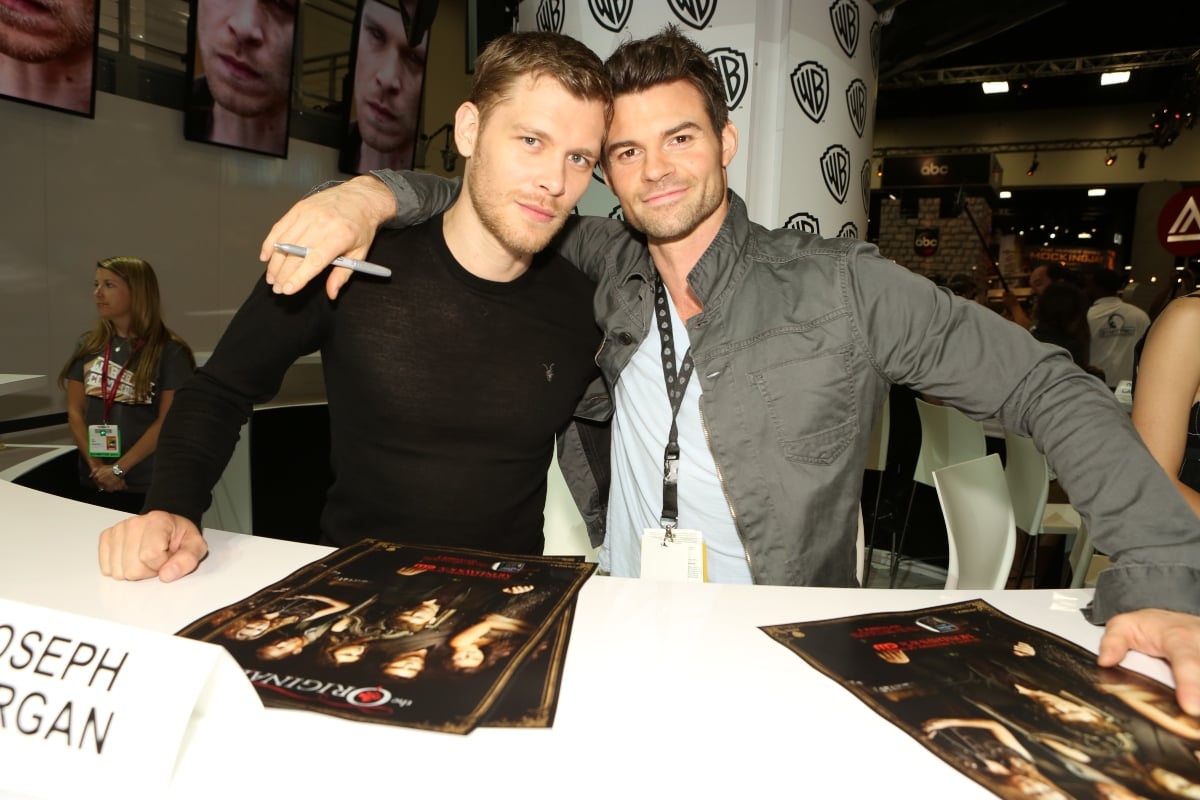 Joseph Morgan and Daniel Gillies had an ongoing prank on 'The Originals' set
Gillies and Morgan shared the screen for five seasons of The Originals, anchoring the show in their characters' brotherly devotion to the family. They carried on like brothers behind the scenes too and remain good friends.
In the show's early aughts, Morgan once explained he and Gillies' closeness and their penchant for pranks during a 2014 interview with Young Hollywood.
"We had a series of pranks running for a while," he said. Morgan explained it started out with him and Gillies testing each other over parking spaces. "We have these assigned parking spots, and it started with him parking his Jeep diagonally across my spot and his spot. So, I kind of had to drive and find a new place to park."
At one point, Morgan stole Gillies keys when he wasn't paying attention and moved his car to a hidden place. They went back and forth with their gags for a while and sometimes involved their castmates.
Gillies damaged Morgan's car in a prank gone wrong
For some time, Morgan and Gillies engaged in lightweight, silly pranks involving locking each other out of their own trailers, photo-alterations, and more. But that all changed when Gillies put his foot on the gas.
"But it ended when he … and this is when pranks go too far — when he crashed into my car trying to put his car as close as he could to mine so that I wouldn't be able to open the door," Morgan said of Gillies.
"I was sitting in the hair and makeup trailer getting ready, and he came in looking all kinds of shameful — ashamed — and had to sort of admit to me that he tried to park too close, and he ended up scraping the entire side of my car," he recalled. Gillies covered the costs of the damage and there was no love lost.
The teasing continues among 'The Originals' brothers
Morgan and Gillies are known for taunting each other, but Nathaniel Buzolic (who played Kol Mikaelson) has repeatedly poked fun at Gillies. Back in 2016, he went viral for imitating Gillies' way of playing Elijah with robotic movements.
He noted that Gillies' had a habit of popping his hand into his pocket, grabbing props when approaching "Niklaus," and wiping his face with a handkerchief when entering a scene. Buzolic's impressions are something he's continued to do at fan events ever since, and his teasing is a running joke.
Gillies was well aware of the impersonations and at conventions, sometimes throw jokes back at Buzolic — whether he was present or not.