'The Originals': Why Elijah Didn't Have a British Accent Like His Siblings
Always and forever is the hallmark of The Originals and represents the Mikaelson siblings' commitment to each other. For many fans, the TV show's storytelling made it easy to become engrossed in the Mikaelson family's drama, the witchy subplots, and all the romantic relationships. And Klaus is his own universe.
But beloved brother Elijah Mikaelson was also a fan favorite with his own swag, quirks, and personality that included a distinctive, and sometimes distracting American accent. According to actor Daniel Gillies, there was a reason for that.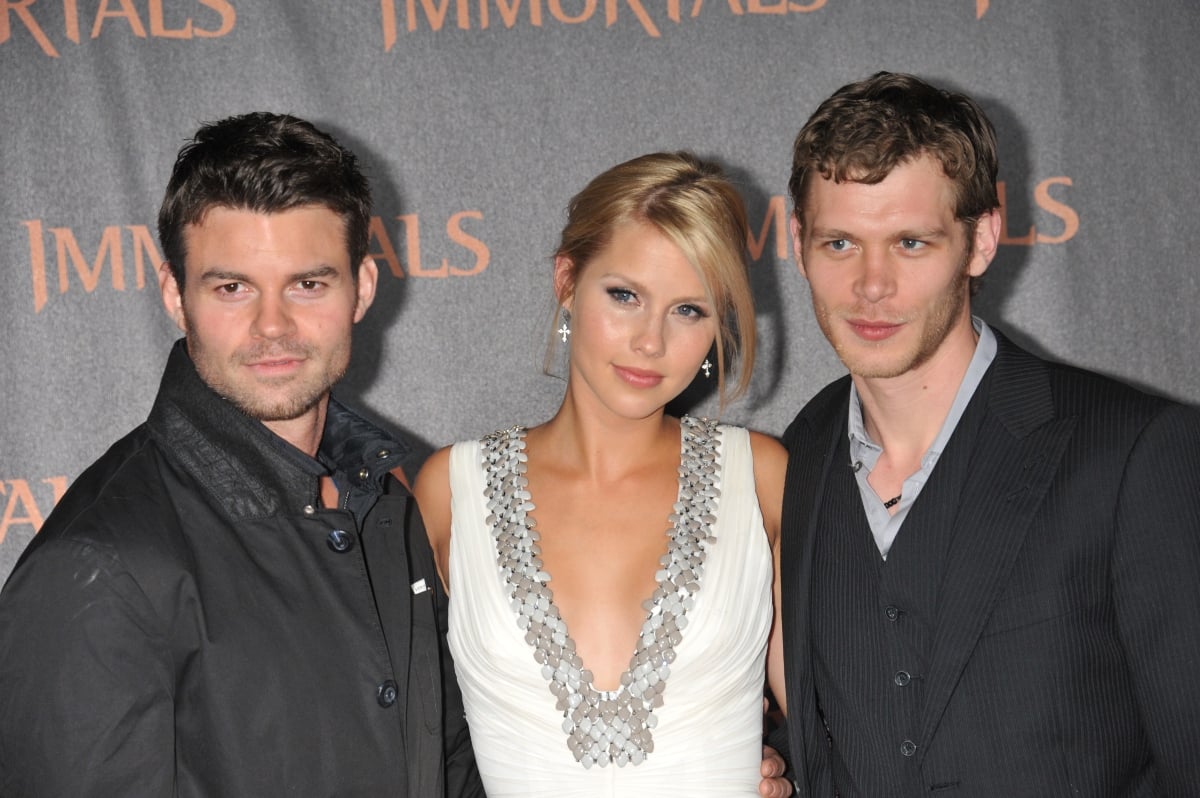 Daniel Gillies explained Elijah Mikaelson's non-accent
Now that The Originals is off the air — yet thriving on Netflix — it's cool to look back at some of the show's questionable moments. One thing that's come up in conversation is Eljah's American accent. Siblings Klaus, Rebekah, Kol, and Finn all sound like Brits, but only he and Freya spoke with generic American accents.
Why? Gillies once explained to TV Guide that he made a conscious decision to have Elijah speak the way he does. "I made a decision. He definitely would have lived in Europe. So, there's his cadence. Where else would have lived? No question, New York City," he said. "But it only takes a couple decades for an accent to truly change. I just wanted him to sound like he had lived and experienced and been kind of everywhere. I didn't want to pin him to one location."
However, Gillies did agree that it's silly for the Mikaelsons to wake up from the coffins speaking modern English. He didn't necessarily have an issue with their tech savviness.
Elijah's personal story in 'The Originals' retained the Yankee spin
Remember that episode of The Originals that explored Elijah's backstory? It connected to Marcel erasing his memory when the family absorbed The Hollow, and dove into his old life. Gillies purposely retained the American side of Elijah for that episode.
During a 2018 interview with Entertainment Weekly, he detailed why his character's walk down memory lane didn't involve Brit-speak or Viking dialect.
"I was like, 'Do I go British if he's forgotten everything? What is he when everything is stripped away? What's his muscle memory?' That's essentially what I was on a quest for. He's been living in the States for the last 100 years, so I landed on his muscle memory resting in an American accent. It wouldn't have anything of the Britishisms involved because all that history has evaporated. So he's ostensibly an American guy," said Gillies.
Gillies' real-life accent is Kiwi
Though Gillies was born in Canada, his parents are from New Zealand. When he was a toddler, the family relocated from Canada back to New Zealand, and Gillies speaks with his Kiwi accent. As an adult, he jumpstarted his acting career in a TV show called Street Legal before leaving New Zealand for Canada. He eventually bounced over to Los Angeles and landed a role in Spider-Man 2.
Gillies has had time to perfect his on-screen American accent, but often jokes about it. These days, he's starring in Virgin River on Netflix as Mark Monroe, a California doctor.
Fans of The Vampire Diaries and The Originals can check him out as Elijah the noble brother by streaming both series on Netflix.