'The Originals': Elijah Mikaelson Wasn't Supposed to Be in 'The Vampire Diaries' Universe
Hearing Daniel Gillies say, "Neeee-klaus!" as Elijah Mikaelson in The Originals is part of the series' signature. The gentleman vampire kept his temperamental brother in check and acted as the glue that held Rebekah, Kol, Finn, and Freya somewhat together.
Loyal to his siblings even when they were wrong, Elijah remained the wisest and most polished in the bunch. He and Joseph Morgan's Klaus made up the other dynamic duo in The Vampire Diaries universe, but the whole thing almost didn't happen.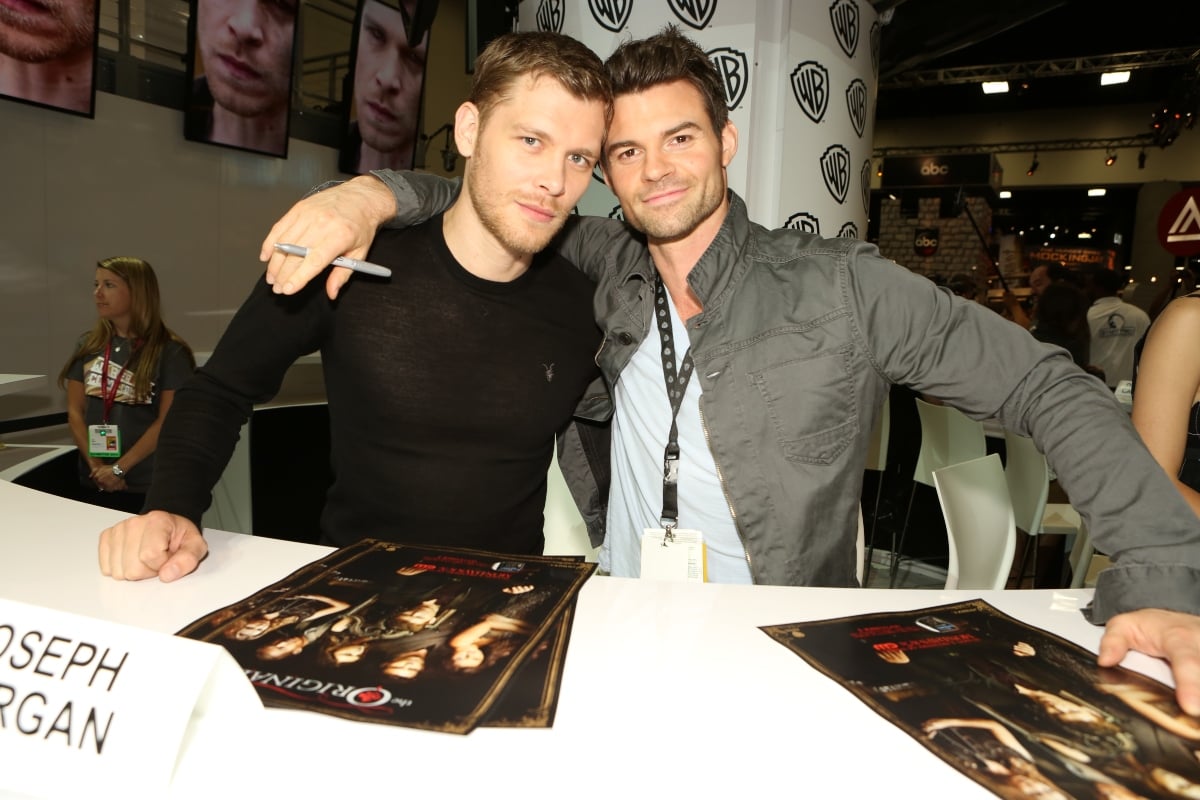 Elijah Mikaelson first appeared in 'The Vampire Diaries' Season 2
Before Klaus made his grand and fearsome entrance in The Vampire Diaries, Elijah showed up in Mystic Falls to find the Petrova doppelgänger, Elena. Rose and Trevor called him in an attempt to negotiate their freedom in exchange for Elena, but it kind of backfired.
Elijah killed Trevor, and Stefan and Damon showed up to rescue Elena. The Salvatores didn't know who he was until later episodes, but he had a chance to demonstrate his power and semi-villain vibes. Remember the scene where he threw those coins at that window? Yikes.
He was the only Mikaelson in Mystic Falls for a time and played a role in the scary sun and moon curse that ruled season 2.
RELATED: 'The Originals': Joseph Morgan Says Fans Created 1 Crucial Part of the Show
Elijah was written into 'The Vampire Diaries' at the last minute
While Elijah's storyline seamlessly fed into Klaus' big bad introduction and the hybrid curse, the character was never meant to be. He — like the other Originals — were last minute additions. But Elijah was essentially a placeholder. Former TVD boss Kevin Williamson broke it down for TV Line.
"The whole reason Elijah exists is because we couldn't cast Klaus," he said. "Klaus was supposed to appear in the episode Elijah appears — it was supposed to be Klaus. But we hadn't cast Klaus yet, because the right actor was so hard to find. We honestly couldn't find him. We looked at every actor in town. So, I just wrote that a man appears. The writers were like, 'Who is it?' I said, 'Uh… It's Klaus' helper!' And they were like, 'His helper?' So I said, 'His brother!' We kept pitching crazy sh*t in the room until we finally latched onto something."
Not only did Elijah make it to the end of season 2, but he stuck around for subsequent installments (except season 6). Gillies and Morgan's characters then became fan favorites in The Originals.
Klaus almost didn't make it past season 2
Fans may already be aware that initially, there wasn't supposed to be an Originals spinoff. The audience response drove Julie Plec and Williamson to push it. But even with that, Plec intended to kill Klaus off early.
Williamson protested her decision. "Do you know how hard it is to cast villains? Do you know how hard it was to find Joseph Morgan? He's beloved! For the love of God, I beg you, do not kill Klaus.' I was like, 'Do I have to go on Twitter and tweet 'Please do not kill Klaus' a thousand times for you to hear me?" he said.
He prevailed, and the rest is part of the Mikaelsons' history — and legacy. Stream all seasons of The Vampire Diaries and The Originals on Netflix, and check out Legacies on The CW.