'The Other Two': Which Actor Did the Creators Find on Musical.ly?
The Other Two is a quick-witted, razor-sharp satire of the entertainment industry. Its creators, Chris Kelly and Sarah Schneider, were former SNL head writers, giving them a unique look into the follies of fame. The two lead characters, Cary (Drew Tarver) and Brooke (Heléne Yorke), grasp for the success that has always been slightly out of reach. Complications arise when their tween brother Chase (Case Walker) achieves stunning viral success. One of the HBO show's actors was also discovered after posting a video online.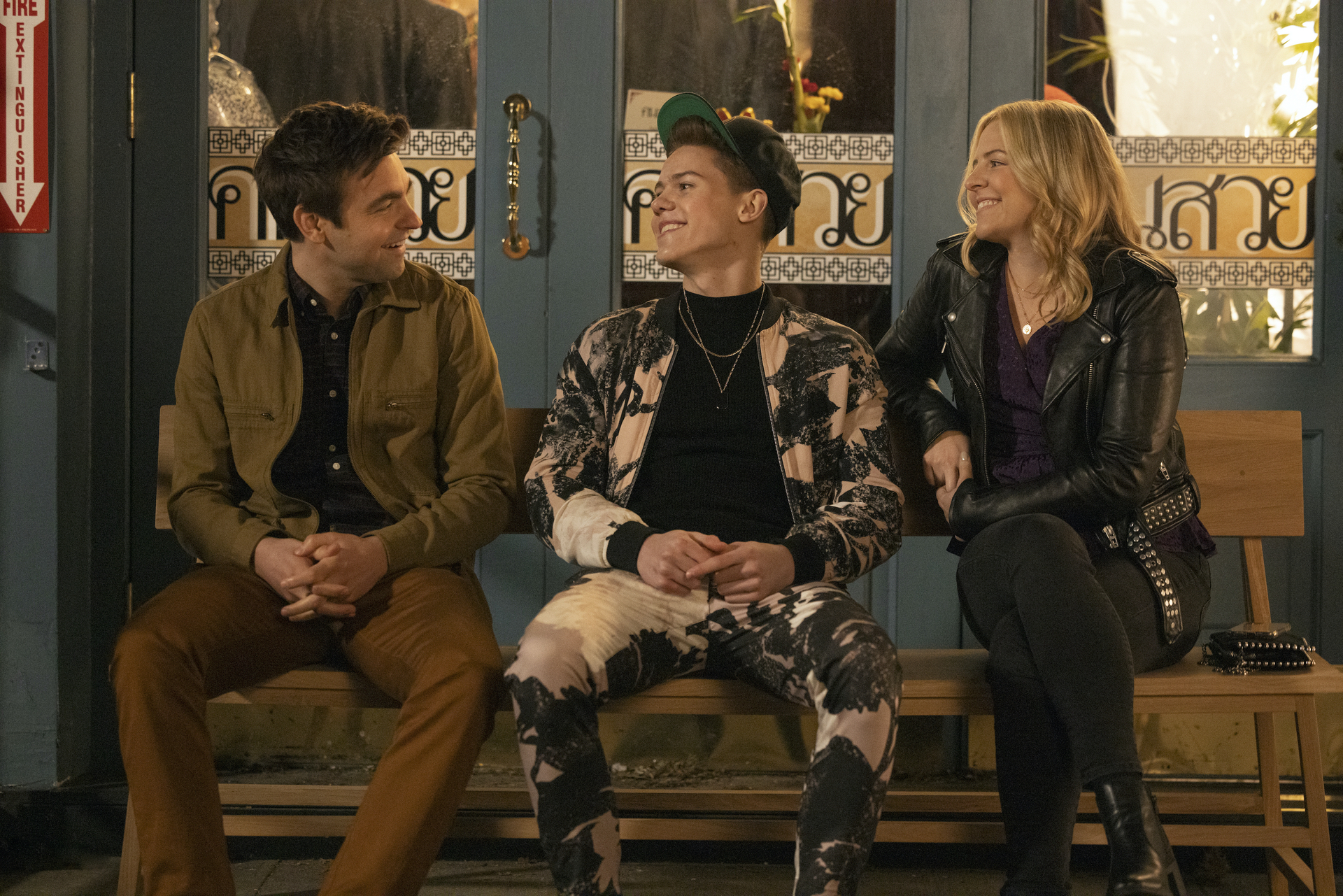 'The Other Two' features a teenage star
Though much of the show focuses on Cary and Brooke's clumsy attempts at success, the struggles of young fame are also a central theme. After posting a music video for the song "Marry U at Recess," Chase becomes, as one news outlet puts it, "the next big white kid." 
Chase finds dazzling success almost immediately. He signs to a label, gets a manager, and presents at the Kid's Choice Awards. With all that comes the oddities of fame: he becomes violently sick from an all-egg diet and has to dye his tongue pink. And, the people around him are looking out for their own interests above his. 
The show's creators discovered one star on the Musical.ly app
According to Kelly and Schneider, Walker has one major thing in common with his onscreen counterpart: both found fame after posting videos online. In Walker's case, he'd posted a video on Musical.ly, which is now TikTok. 
"When we were casting was when we found out about Musical.ly because one of our producers was looking for a talented, young kid singer, and one of our producers has a 13-year-old niece, and [the niece] was like, 'You should look on Musical.ly.' That was literally the first time we had heard of it," Schneider told Refinery29. 
Though Walker had garnered a large following on the app, he had no experience acting. Despite this, Kelly and Schneider reached out and asked him to audition.
"I think we were just so impressed by him and intimidated by him," Kelly said. "He's just so young and so confident and was so open at his first audition."
"I think our attitude towards him was very similar to Cary's attitude at the end of the pilot of our show. Where we were like, 'Haha, Musical.ly, what is this silly app?'" Schneider added. "And then, watching it, we were like, 'I mean, I don't not get it.' He was great, and it makes complete sense that people would be following him."
In 'The Other Two' Season 2, Chase briefly retires from music
At the end of The Other Two Season 1, Chase gives a disastrous performance at the VMAs. As it turns out, just because he's famous for music doesn't mean he can actually sing. Following this humiliation, he announces his premature retirement. Instead, he wants to go to college. 
In the first episode of The Other Two Season 2, however, Chase reverses his decision. Fame is more difficult to outrun than he expected, and music seems a better option than attending NYU as a 14-year-old. With the pivot, he joins his mother Pat (Molly Shannon) as a famous family member.