'The Other Two' Season 2 Episode 2 Recap: 'Pat Connects with Her Fans'
The titles of every episode of The Other Two Season 1 were related to Chase. Now that Pat is the family's shining star, some titles are dedicated to her. In this episode of the HBO show, Pat (Molly Shannon), Brooke (Heléne Yorke), Cary (Drew Tarver), and Jess (Gideon Glick) try to connect with people they meet at Pat's show. Meanwhile, Chase (Case Walker) has a new video dropping at midnight.
[Spoiler warning: This article contains spoilers for The Other Two Season 2 Episode 2.]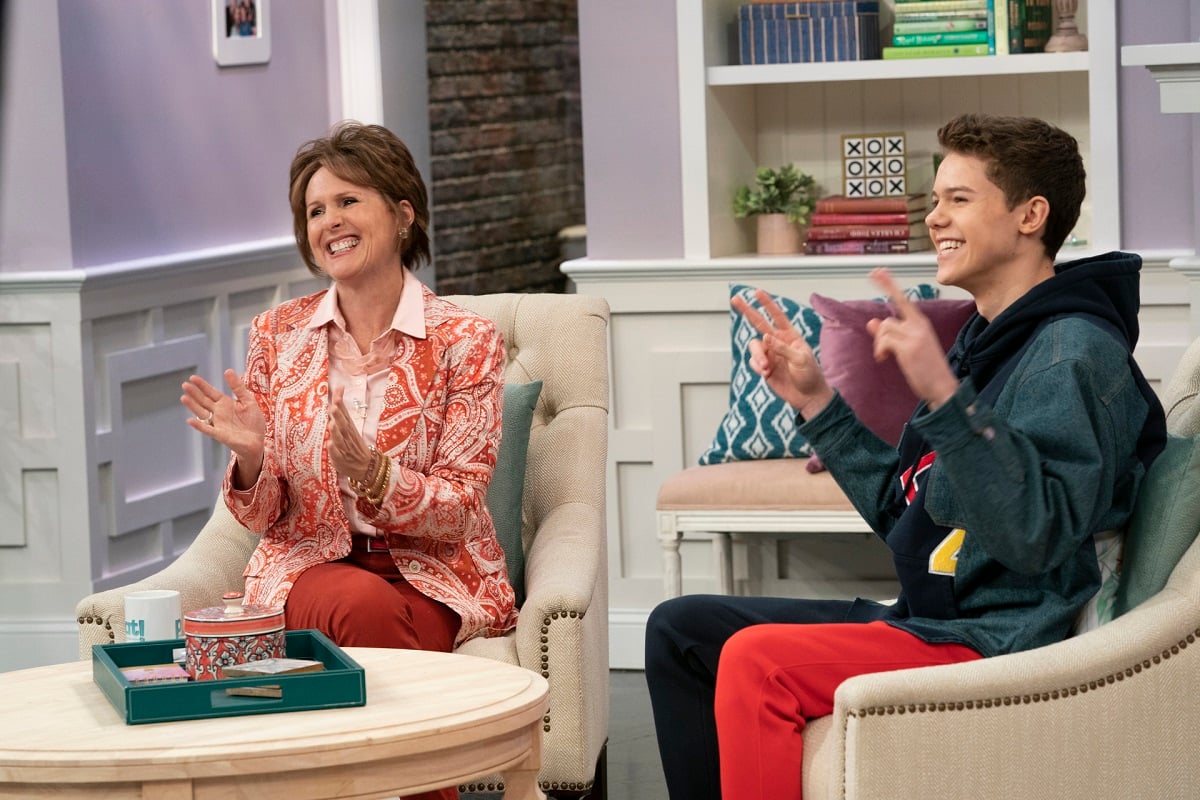 This episode of 'The Other Two' Season 2 goes back in time
The episode opens in 2016, long before Pat was famous. Pat is visiting Brooke and Cary in New York and is thrilled to be seeing Rachael Ray cook fajitas live. When they leave the taping, Pat asks Brooke to take a picture of her in front of the small, paper Rachael Ray sign. 
Brooke is incredulous that Pat would want to see the show at all, let alone get a picture. Cary reminds her that this is the only thing Pat's wanted to do since she arrived. 
A segment on Pat's show moves Cary
Five years later, Pat is hosting her own show. After a hit piece where the show offered a father-son duo $25,000 because of their coming-out video, Pat and sponsor Shutterfly made the segment weekly. The cash prize has brought in "hundreds, even thousands" of men sending videos where they come out to their fathers.
Backstage, Brooke sees the latest winners, a young man from Kansas and his "father," kissing. Cary, who doesn't see, is moved nearly to tears at the supportive father. Later, at brunch with Jess, the prize winners sit at a nearby table.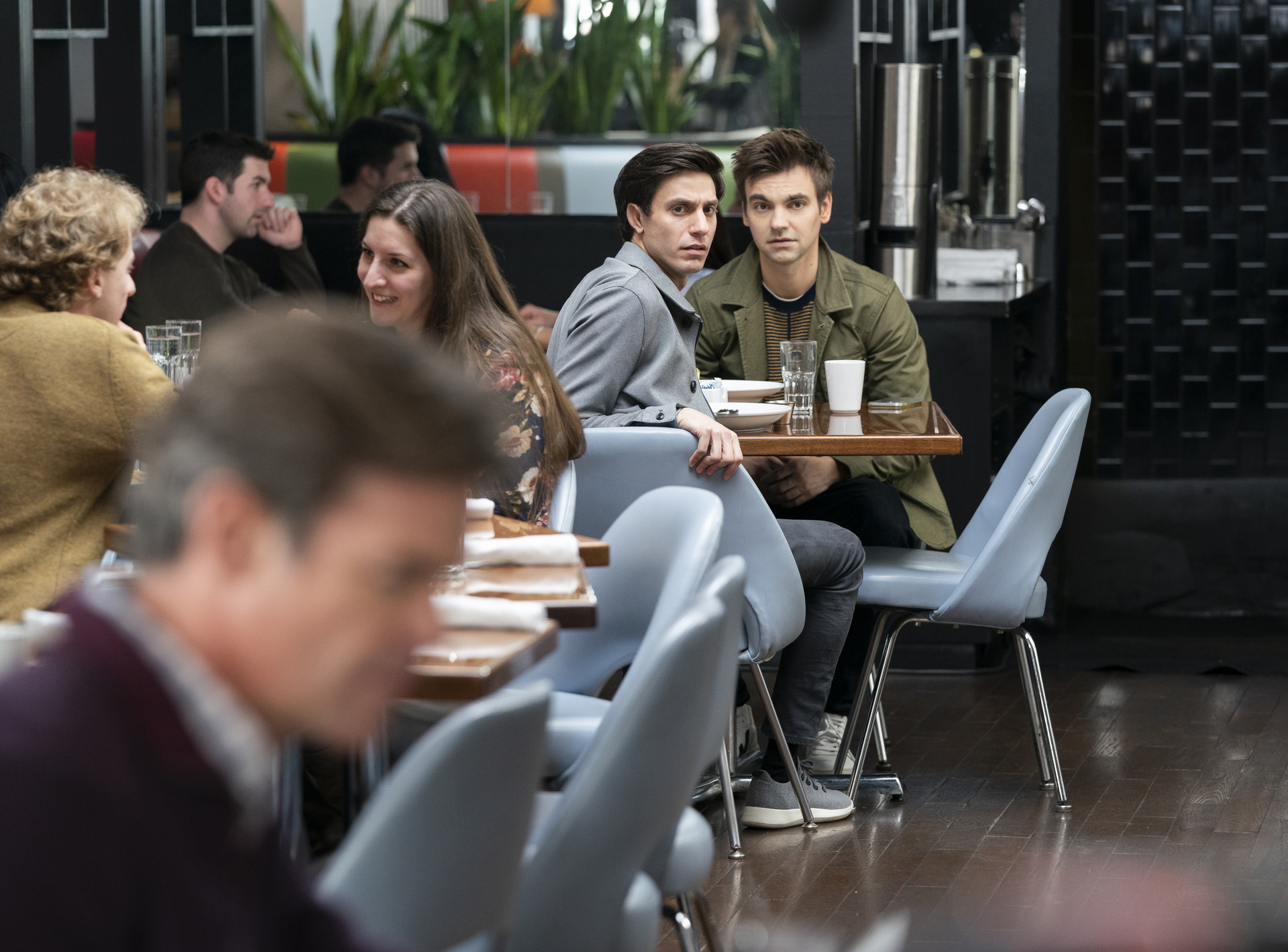 While Jess and Cary debate going over to show the father a "real-life gay couple," the prize winners, Eddie (Noah Galvin) and his boyfriend (Tuc Watkins), look for a third on Grindr. It's their sixth anniversary, and they're using their Shutterfly money to build a new deck. 
Brooke deals with a superfan in 'The Other Two' Season 2
Meanwhile, Brooke attempts to connect Pat with her fans. For fans to get to know the real Pat, Brooke wants her mother to make chicken paillard for the whole family.
"Oh, that'll be fun," Pat says.
But there's no time for her to actually cook. Instead, Brooke gives her a plate of pre-made chicken and snaps a picture for social media. Brooke's building a version of Pat that fans can feel close to, even if it's not real. 
As Brooke watches Pat interview her next guest, a Duane Reade worker who Pat thought was Mayim Bialik, an audience member, Kathy, gets her attention. She is, apparently, Pat's biggest fan. They even "almost" have the same birthday: July 12 and Aug. 3. She wants to meet Pat, but Brooke tells her that there's no time. 
Cary and Jess give a tour of New York
After Cary and Jess introduce themselves to Eddie and his boyfriend, they offer to give them a tour of the city. As Cary is Pat's son, the visiting couple feels obligated to tag along. Cary and Jess drag them to increasingly banal tourist spots until Eddie announces that he needs "to go to a f—— gay bar now." 
At the bar, Cary tells the fake father that his son is lucky to have him. His own dad would never have come to a gay bar. After assuring Cary that he seems "very normal," the fake father kisses Cary, completely baffling him. 
Brooke introduces Pat to her fans in 'The Other Two' Season 2
After the show, Brooke sees Kathy taking pictures with the paper Pat! sign, just like her mom once did. Moved by this, Brooke introduces Pat and Kathy. While the two women share a warm moment, the rest of the audience files out. Suddenly, Pat has to speak to every one of them, even the woman who came despite having "the flu so bad."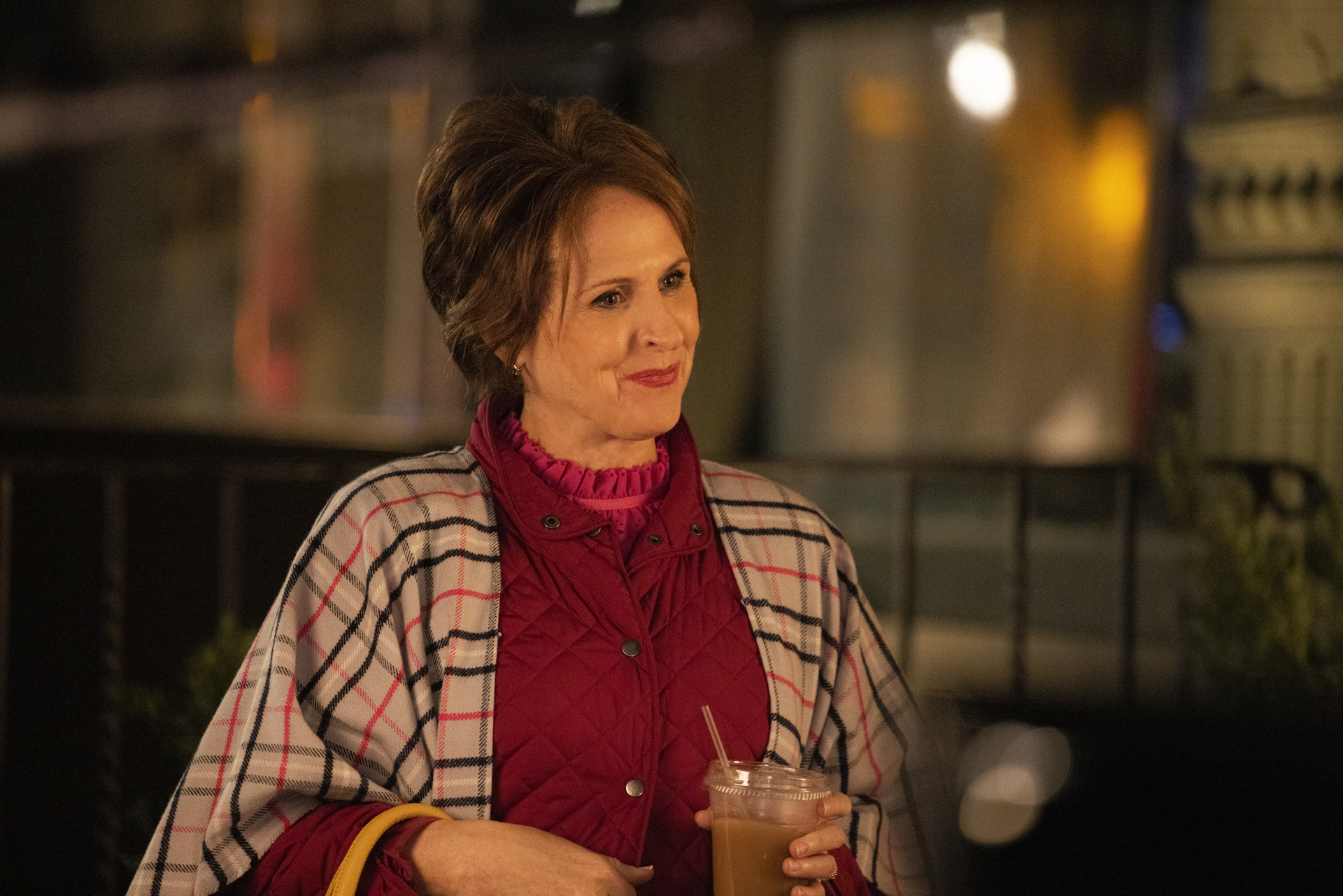 It's late by the time Pat makes it through the line of eager fans. Despite Brooke's apologies, Pat assures that she's glad she could take the time to meet everyone. When Brooke leaves, Pat gets into her waiting car, making it about a foot before having to jump back out and start a new day. 
Chase releases a new video
Throughout the episode, Chase has dropped teasers of a new video that's going to "launch him into the next phase of his career." In the video, a hooded Chase stands in a candlelit monastery. As the beat mounts, Chase turns to face the camera and removes his hood. "I have blonde hair now," he says. The whole thing lasts 14 seconds.
"Who's even gonna care about that?" Cary asks Jess. Of course, the show cuts immediately to Cary as the host of The Gay Minute, reporting on Chase's new hair. 
According to TVLine, fans can watch two episodes of The Other Two every Thursday on HBO Max.