Celebrity / Movies / Music
The Panic! at the Disco Song That Was Almost About Marilyn Monroe
Marilyn Monroe has inspired numerous songwriters over the years. She almost inspired a Panic! a t the Disco song.
Panic! at the Disco has given us songs about everything from infidelity to wild parties — and the band was almost going to give us a song about Marilyn Monroe. However, that simply didn't work out. Instead, the final song references another sex symbol. Interestingly, the final song garnered comparisons to the music of Panic!'s fellow rock band, Fall Out Boy.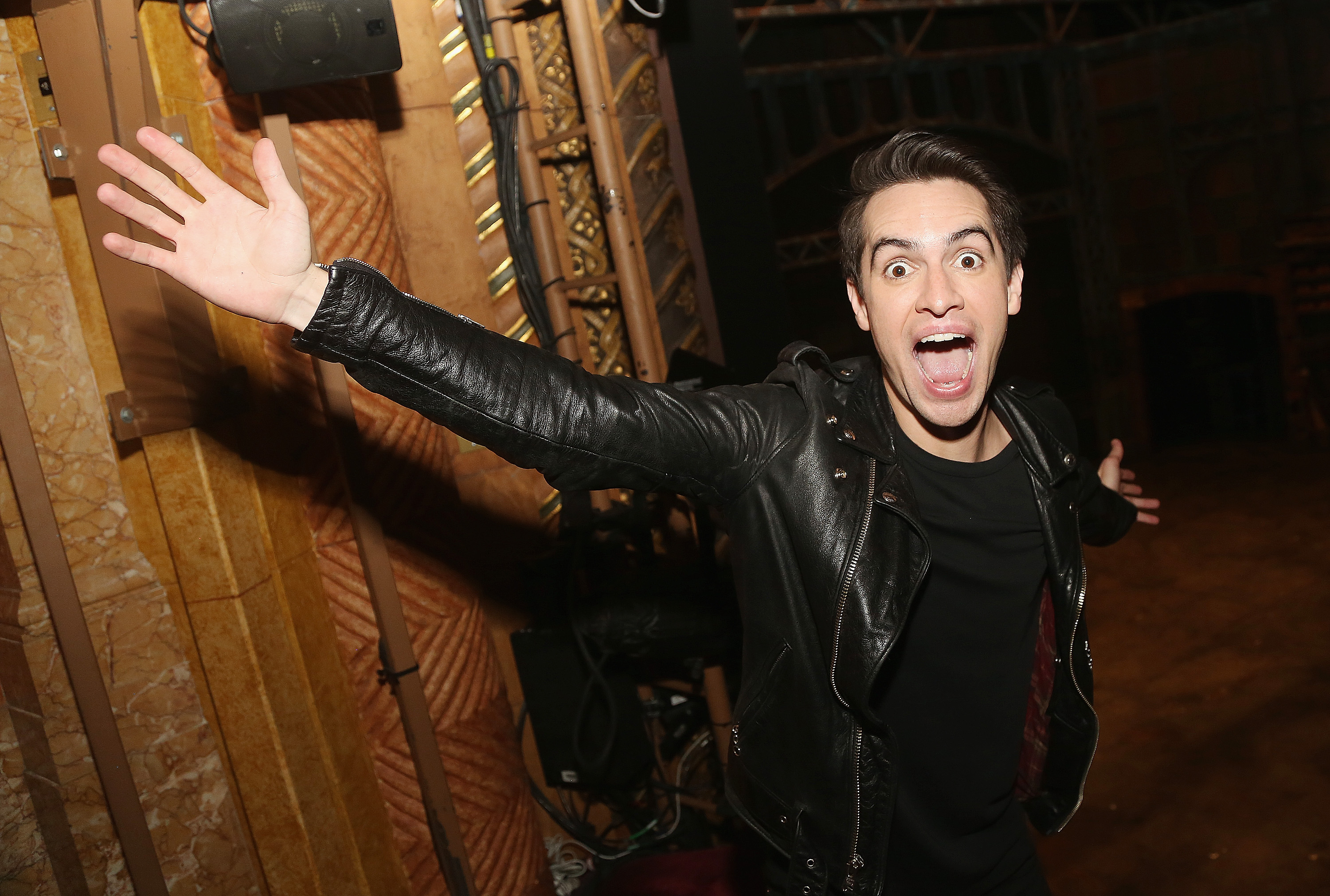 Brendon Urie's frustrating attempts to write a song about Marilyn Monroe
Artists ranging from Elton John to Nicki Minaj wrote songs about Monroe. Brendon Urie tried to write his own song about her. In a 2016 interview with Loudersound, Urie discussed the Panic! songs he deemed the best. One of them — "Miss Jackson" — was originally going to be about Monroe.
"Not only was that the first single this album, " Urie said, "it was one I felt so immediately proud of. I'd been sitting on the idea for a while and didn't have all the words finished; I was so frustrated. The idea was to have this actress from the '40s or '50s and I was going to use her name – I had Marilyn Monroe [in mind] but it didn't work out.
"I didn't have the 'Are you nasty?' part. That came about because I saw a Janet Jackson music video [for the song 'Nasty'] and she says,'Miss Jackson, if you're nasty…' and I thought, 'Oh, there it is!' Then it all clicked." In other words, Urie decided to build the song around a reference to Jackson instead of a reference to Monroe.
Brendon Urie on Janet Jackson's lack of involvement with 'Miss Jackson'
Evan Lucy of The Alt Press asked Urie why no one asked Jackson herself to sing the track. Urie said he wasn't sure Jackson would have done so. Regardless, he wanted to sing the hook of the song himself. Urie was pleased when Jackson promoted "Miss Jackson" via her Twitter account. "Miss Jackson" is certainly one of the more prominent songs to pay tribute to Jackson.
Urie decided "Miss Jackson" was a good lead single for his album Too Weird to Live, Too Rare to Die! The record is an eclectic mix of songs with an overall theme of partying. Urie felt "Miss Jackson" captured the vibe of Too Weird to Live, Too Rare to Die.
Did Fall Out Boy inspire 'Miss Jackson?'
"Miss Jackson" is a song first inspired by Monroe which evolved into a track which references Jackson. Oddly enough, people compared the song to the work of a completely different artist — Fall Out Boy. Specifically, people noticed similarities between "Miss Jackson" and Fall Out Boy's hit "My Songs Know What You Did in the Dark (Light Em Up)." Lucy asked Urie about the comparisons.
"No, I actually hadn't heard anything," Urie admitted. "Obviously we worked with the same producer, so some of that is going to seep in. But they had taken a break on their album around the time I wrote 'Miss Jackson'…." "Miss Jackson" wasn't inspired by Fall Out Boy — but it still takes significant influence from popular culture.