'The Pasta Queen': Counting Down the TikTok Star's 8 Best Recipes
The Pasta Queen — AKA Nadia Caterina Munno — is a social media inspiration for all things pasta. Millions follow the Roman-born influencer on her TikTok, YouTube, and Instagram pages to get her take on yummy pasta dishes.
From her insight into Italian culture to her fun catchphrases, Munno's videos are a must watch for anyone looking for a wide array of pasta recipes. Here are our picks for the TikTok star's eight best.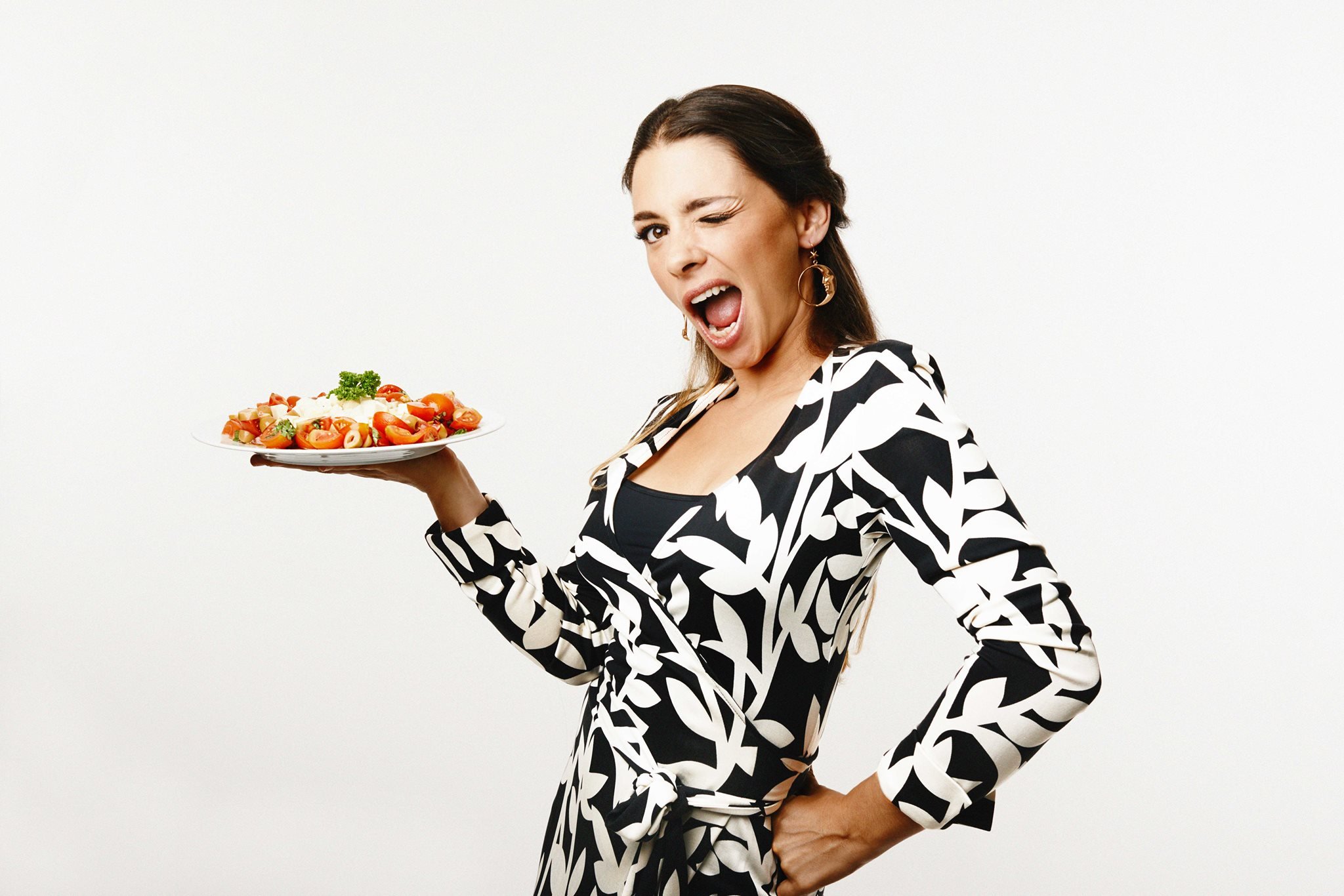 8. 'The Pasta Queen's' Lazy Princess
Munno has christened her recipe for creamy pasta and peas "The Lazy Princess."
This one-pot dish is a classic Italian recipe that's easy to make from scratch. Ingredients include pasta, white onion, EVOO, green peas, salt, pepper, hot water, egg, and pecorino and Parmigiano cheese.
7. The Angry Baronesse
The Pasta Queen promises that the Angry Baroness "will not disappoint, she's classy but sassy. Her only vice is her spice." Munno says that "something amazing happens" when you combine garlic, onions, and a little tomato paste with Absolut Vodka — a "chemical reaction of love."
The heavy cream, chili flakes, drizzle of salt, and "scranch" of pepper — along with butter and Parmigiano cheese — will give the sauce "a texture and taste you'll never forget."
6. The Snappy Harlot
This recipe is Munno's "favorite of all time," and she calls it the Snappy Harlot. You'll need olive oil, onion, garlic, capers, anchovies, and crushed tomatoes to make the puttanesca sauce "come alive." Adding Calabrian chili peppers makes the dish "spicy and seductive" — just like you are. To finish the dish, mix in "the tears of the gods" — aka pasta water — and top with parsley.
5. 'The Pasta Queen's' Lady Caterina
The Pasta Queen's family recipe for Classic Tagliatelle Al Ragu was passed down from her Nonna Cateria. This is why it's known as Lady Caterina. This recipe includes "the most delicious meat sauce you'll ever make." Munno likes to make large quantities of the sauce and freeze it in glass containers of different sizes.
"This allows me to reheat in the oven for varying amounts of people, depending on who's home!," she says.
4. Italian Mac & Cheese Bake
The Pasta Queen says that you can find records in Italy of Mac & Cheese Bakes that date all the way back to the 16th century. Her recipe features béchamel sauce made with butter, flour, milk, and a pinch of salt. She tops off the macaroni in her pasta bake with the béchamel sauce, Parmigiano cheese, pepper, and butter before baking for 25 minutes at 380 degrees.
3. Pasta and Patate
Munno's creamy potato pasta — which she calls Pasta & Patate —  absolutely hits the spot. Ingredients for the sauce include EVOO, onions, potatoes, salt, and pepper. One fun thing about this dish is that you can mix in any leftover pasta you might have in the pantry.
2. Stuffed Pasta Shells
Why is this past bake so good? The Pasta Queen says it's because you can eat it like finger foods, one by one. Her recipe for Stuffed Pasta Shells includes EVOO, onions, garlic, celery, carrots, ground beef, wine, parsley, crushed tomatoes, and salt.
Munno says to cook the pasta shells to a perfect al dente and then stuff them with your mixture. She promises that an interesting thing happens when you use pasta shells — "the winds of passion begin to blow."
1. 'The Pasta Queen's' Assassin's Spaghetti
The Pasta Queen tells the story of a drunk cook who stumbled upon the recipe for Assassin's Spaghetti when he placed raw noodles in a skillet of crushed tomatoes. While he was being distracted by a beautiful woman, he slightly charred his noodles on the bottom. The result is a spaghetti dish with a unique texture and each noodle soaked in sauce.
RELATED: Martha Stewart Tried the Latest TikTok Pasta Trend and the Results Look Incredible