The Paul McCartney/Ringo Starr Song You Never Got to Hear
Paul McCartney and Ringo Starr are two of the most beloved musicians who ever lived. Both Paul and Ringo became famous during their Beatles years and they managed to each have multiple hits as solo artists. One might think a collaboration between the two of them would be a big deal.
Paul and Ringo did craft new material together in the 1990s. It has not seen the light of day. However, that could all change very soon.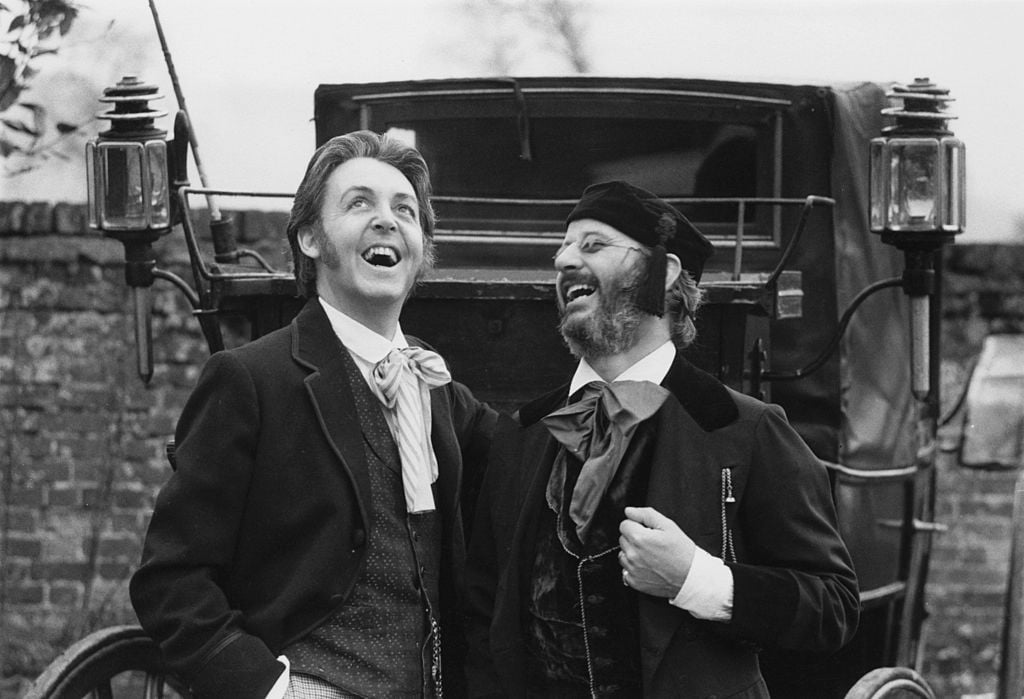 The origins of the unreleased Paul McCartney/Ringo Starr track
The 1990s were certainly an interesting decade for the Beatles. Paul, Ringo, and George Harrison worked together to finish two John Lennon demos: "Real Love" and "Free as a Bird." The finished versions of these songs were marketed as new Beatles songs despite the fact they were completed and released years after John's tragic death.
Paul and Ringo did decide to work on some new material. According to The Ringo Starr Encyclopedia, Paul crafted a track for Ringo called "Angel in Disguise" for Ringo's solo album Time Takes Time. Elvis Presley was a major influence on the Beatles, so its possible the song's title is a reference to Presley's song "(You're the) Devil in Disguise."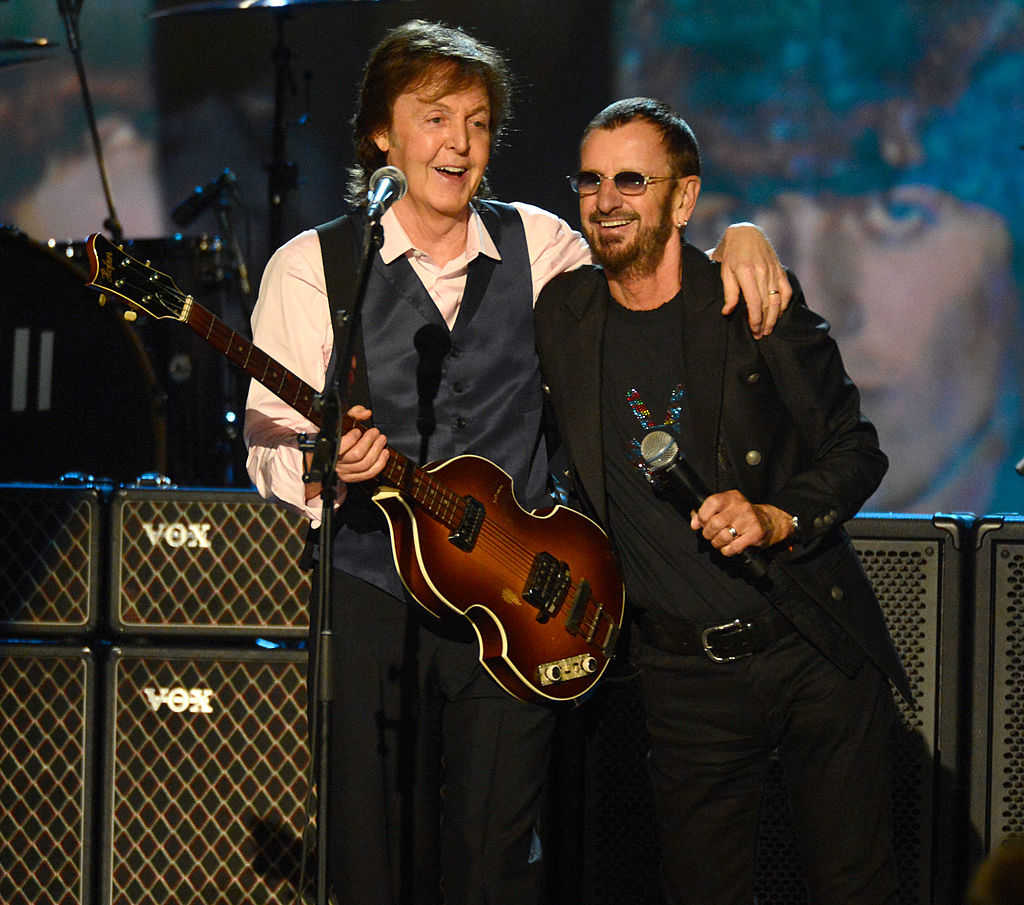 Paul created a demo of "Angel in Disguise" using a drum machine and a piano. He sent the demo to Ringo, who wrote the track's final verse. Ringo even recorded backing vocals for the song. 
NME reports the song included the lyrics "My name is Ritchie / Let me look into your eyes / Don't be afraid I'm just an angel in disguise." If "Angel in Disguise" were included on Time Takes Time, it would have been the first song written by Paul and Ringo alone. However, "Angel in Disguise" was ultimately not included on Time Takes Time. 
The ultimate fate of the song
Ringo gave fans some explanation as to why. According to Walkin' Blues-Beatles At The Crossroads, he said "You see, they expected that because it's McCartney and Starr, anyone in their right mind would put that on. It just isn't fit the space we needed on the album…this is my best shot, in my opinion, of my album."
"Angel in Disguise" wasn't simply denied a release on Time Takes Time. It was never released on any album. Because of this, "Angel in Disguise" earned a level of mystique few songs do. Beatles fans have been wanting to hear it for nearly three decades. Finally, it's getting a release.
According to the Daily Express, a DJ named Tony Prince owns the cassette tape containing the song. He's putting it up for auction and plans to donate 25% of the profits to coronavirus (COVID-19) relief. Prince expects the cassette to go for as much as £20,000. In addition, Prince is selling a demo of "Everyone Wins," a song Ringo released on his album Y Not. Hopefully, "Angel in Disguise" is the masterpiece Beatles fans hope it is.
Also see: Beatles: Why Mick Jagger Nearly Felt 'Sick' When He Heard 'Love Me Do'