'The Pentaverate': Release Date, Synopsis, and How to Watch the Limited Series
Netflix will release Mike Myers's six-episode series 'The Pentaverate.' The series is a spinoff from a dialogue scene in the 1993 movie 'So I Married an Axe Murderer.'
Mike Myers returns to the small-screen in the comedy genre. The actor known for his role as Austin Powers will star in Netflix's The Pentaverate. Including a star-studded cast, the series follows a down-on-his-luck Canadian news reporter who tries to unearth a secret society that controls the world. Myers will play multiple characters in the series, and here is everything audiences need to know about The Pentaverate.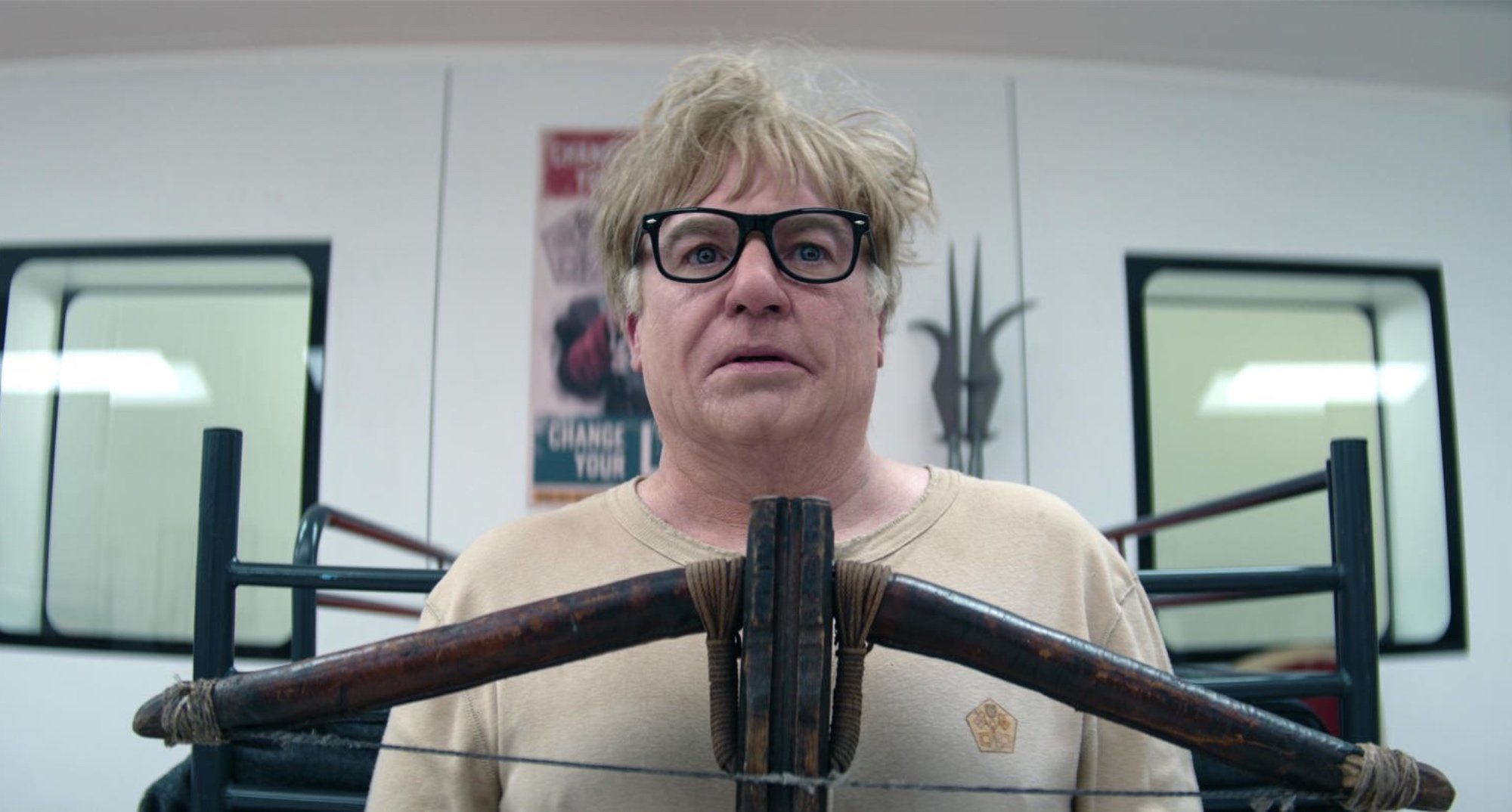 'The Pentaverate' is a spinoff based on a dialogue scene from Mike Myers previous movie
The teaser trailers reveal a secret society has been in effect since the Black Plague in 1347. As the world organizations like the Vatican used it to their advantage, a group of powerful men formed The Pentaverate. A secret society that influences world events for the greater good.
In The Pentaverate's official trailer, Rob Lowe introduces new members with, "Congratulations! You've just been kidnapped into the world's oldest and most effective secret society of five men." That is exactly what happens to Canadian reporter Ken Scarborough (Myers).
He is not so hip with reality and is on the brink of losing his job. Ken meets Anthony Lansdowne. A conspiracy nut determined to expose The Pentaverate. A nobody reporter becomes embroiled in a mission to expose the world's most powerful individuals.
Myers fans would have quickly realized the inspiration behind the limited series. The Pentaverate appeared in Myers's 1993 romantic black comedy movie, So I Married an Axe Murderer. A movie character explains a secret society exists, where it is located, and who is involved.
'The Pentaverate' will premiere on May 5
The Pentaverate is a big deal as Myers has not appeared in a TV series as the main character for a while. Myers puts his comedy talent back to work in the limited series as an executive producer. The series will premiere on Thursday, May 5, on Netflix.
Netflix currently has the series ready for its premiere, but there is no news if it will continue for a second season. The streaming platform even tags The Pentaverate as being "absurd," "offbeat," and "irreverent." It seems to fit most of Myers's style of work perfectly.
Fans get to binge-watch six episodes of the series and a star-studded cast. Besides Myers playing eight different characters, comedians Ken Jeong and Keegan-Michael Key will play a casino mogul and nuclear physicist.
Fans are hopeful the Mike Myers series will be a success on Netflix
Netflix has done well in developing hit series with Hollywood actors in the spotlight. After the release of The Pentaverate's official trailer, fans are hopeful Myers will deliver a good series. A fan on Reddit commented, "I could go for something really silly and ridiculous right about now, and this looks like it fits the bill. Silly is such an understated thing when it comes to shows. I hope this delivers."
Many fans have watched Myers's work since his famed pop culture movies franchise Austin Powers. A fan on Reddit explains, "I miss Mike Meyers. I am ready for a comeback!!!!! I'm still using phrases from Austin Powers in my day to day language lol. Nerd alert!!!!"
Some fans are looking for a sit-back and enjoy comedy series to watch combined with Myers's ability to portray multiple roles. The Pentaverate might fit the bill.