'The Pioneer Woman': 5 Things We Love About Ree Drummond
Ree Drummond is one of the top chefs on Food Network. Here are five reasons why she is so loved.
The Pioneer Woman star Ree Drummond has been a Food Network star since 2011. She has delighted audiences with her food and entertaining stories for years. Here are five things we love about Drummond.
1. Ree Drummond shares about her family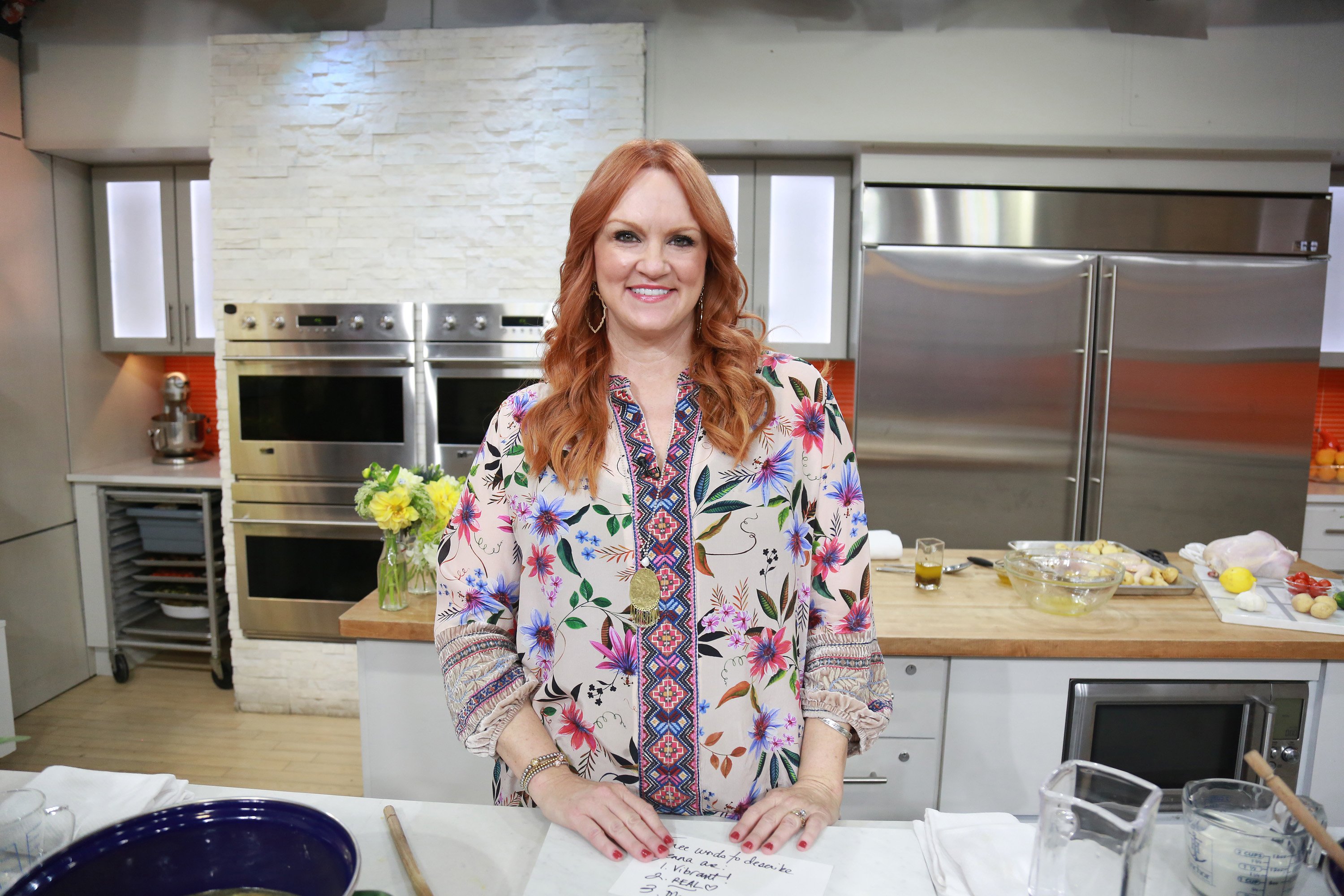 We feel like we're part of the Drummond family when she shares the latest happenings with her children, pets, or husband. If you want an inside look at Drummond's life, just take a peek at her social media pages. You'll find plenty of stories about her life and what she has planned for her upcoming Food Network shows.
2. Ree Drummond tells funny stories
If you ever need a pick-me-up, just watch The Pioneer Woman or check out Drummond's Instagram page. You'll feel better in no time. She usually has a funny story or interesting tidbit to share. Drummond always seems to have a welcoming smile and a tale that will give you a chuckle or two. Despite going through some tough situations, such as Ladd's car accident and the death of her brother, Mike, Drummond still manages to stay positive and share her light with others.
3. The Pioneer Woman is down to earth
Drummond isn't afraid to talk about her weight loss journey or show us some of her kitchen disasters. The Accidental Country Girl shared an update with her fans last year after she lost 43 pounds. She says she received a lot of questions about how she lost weight, so she decided to write a blog post about it. Drummond emphasized her health journey isn't just about losing weight but also feeling good.
"As of today, I've lost 43 pounds," wrote Drummond last year. "I hesitate to even say that number, because for me, the way I feel today, it isn't about the weight loss."
Drummond continued by talking about how great she feels now. "I definitely needed to lose weight for my own preference based on where I thought I should be, but it's more about how I feel after a few months of regular exercise, more moving, and more mindful eating. Feeling good is really all that matters, and because of that, the weigh-ins are becoming less and less important to me."
4. Ree Drummond's recipes are delicious
Drummond is the queen of the kitchen. Each week on The Pioneer Woman, she whips up delicious meals that can feed a crowd in no time. Some of her best recipes include macaroni and cheese, sweet and salty fudge, and chili.
5. Ree Drummond uses kitchen shortcuts
One great thing about Drummond's recipes is that she often uses shortcuts. She says she realized she wanted to spend more time with her family instead of cooking, so she dedicated a cookbook to kitchen shortcuts titled The Pioneer Woman Cooks: Super Easy: 120 Shortcut Recipes for Dinners, Desserts, and More.
Drummond doesn't believe it's necessary to stress out over a meal that isn't completely made from scratch. "I really think my number one piece of advice for a beginning home cook is to not expect yourself, not put the pressure on yourself, to make every single component of every meal from scratch," Drummond said during an interview with the Today show. Making things from scratch is amazing and I love to do it, as well, but when you can find really high quality, really delicious tasting ingredients to help a meal along, then, don't be afraid to try them!"
RELATED: 'The Pioneer Woman' Ree Drummond: 3 Easy Recipes to Try Tonight
Follow Sheiresa Ngo on Twitter.