'The Pioneer Woman': Air Fryer Sweet Potato Fries
Ree Drummond's daughter, Alex Drummond, has a delightful recipe that will wow your dinner guests. If you're looking for a way to include sweet potatoes in your dinner, look no further. The Pioneer Woman's daughter shared her recipe for air fryer sweet potato fries.
The Pioneer Woman Ree Drummond's daughter makes sweet potato fries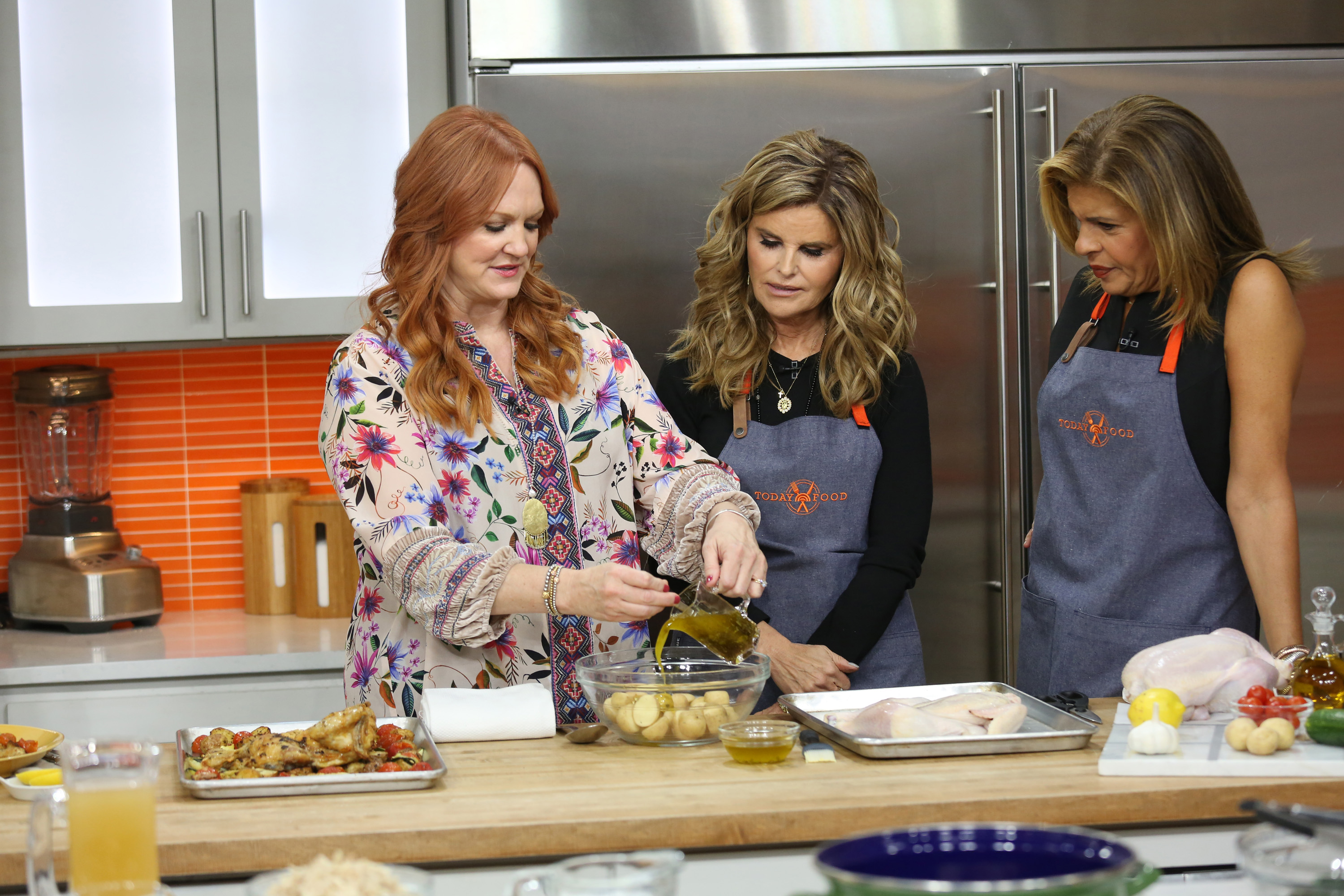 According to The Pioneer Woman website, Alex and her husband, Mauricio Scott, love French fries and hamburgers. It's one of their favorite weeknight meals. Alex's recipe for air fryer sweet potato fries is a great way to fulfill your French fry craving and still be somewhat healthy. During her Instagram video, Alex says her sweet potato fries are "healthy and easy." She uses Phillip's original AirFryer for her recipes.
Alex says she received a lot of questions about how she makes her sweet potato fries, so she decided to share her recipe on Instagram. Mauricio usually makes the hamburgers while Alex works her magic on the fries. She starts by chopping up a sweet potato into a fry shape.
Next, Alex adds olive oil, seasoned salt, and pepper to the sweet potatoes and mixes everything in a bowl. Then, she places the fries inside the air fryer. She suggests cooking the fries for 10 minutes at 375 degrees. After the 10 minutes are up, Alex opens the air fryer, tosses the fries around in the fryer, and then puts them back in for another 5 minutes. Once the fries are done Alex likes to sprinkle seasoned salt on top. Alex's brand of choice is Lawry's.
Ree Drummond's Mushroom-and-Swiss Sliders with Spicy Fry Sauce
Once you have your sweet potato fries, you'll probably want to pair them with a juicy hamburger. The Accidental Country Girl has a scrumptious hamburger recipe on The Pioneer Woman website for mushroom-and-Swiss sliders with spicy fry sauce. She calls this burger "a scrumptious, plump mini-burger." Some of the ingredients you'll need for this recipe are mayonnaise, ketchup, cayenne pepper, and Worcestershire sauce.
Ree uses store-bought dinner rolls for the burger buns. She explains fry sauce is simply ketchup and mayonnaise. "And now you know the truth!" says Ree. "It's my purpose on Earth to expose these things," she jokes. You can find the full ingredients list and directions here. You can also try her recipe for bacon cheeseburger bites, which is in the video above.
Ree Drummond's hamburger soup
If you would rather have soup with your sweet potato fries, there's also a recipe for that. Ree put together a hearty hamburger soup recipe. Some of the ingredients you'll need are garlic, celery, beef stock, tomato paste, and red potatoes. Ree says one of the best things about this soup is that it can be prepared in under an hour. She shared her love for the soup on her website.
"I love hamburger soup so much because you can add whatever veggies you want: zucchini, green beans, corn, even mushrooms," says Ree. "It's meaty and hearty and flavorful and satisfying. Mmmmmm! It just feels good to eat it. My kids loved every single bite of this. (And so did their mom, by the way.)" You can find the recipe for Ree hamburger soup on her website.
Follow Sheiresa Ngo on Twitter.