'The Pioneer Woman': 4 Casserole Tips
Ree Drummond has you covered if you're looking easy casserole recipes. This comfort food is a good choice when you have to feed a crowd. Here are four casserole tips from The Pioneer Woman website.
Ree Drummond's chicken spaghetti casserole is a hit with her family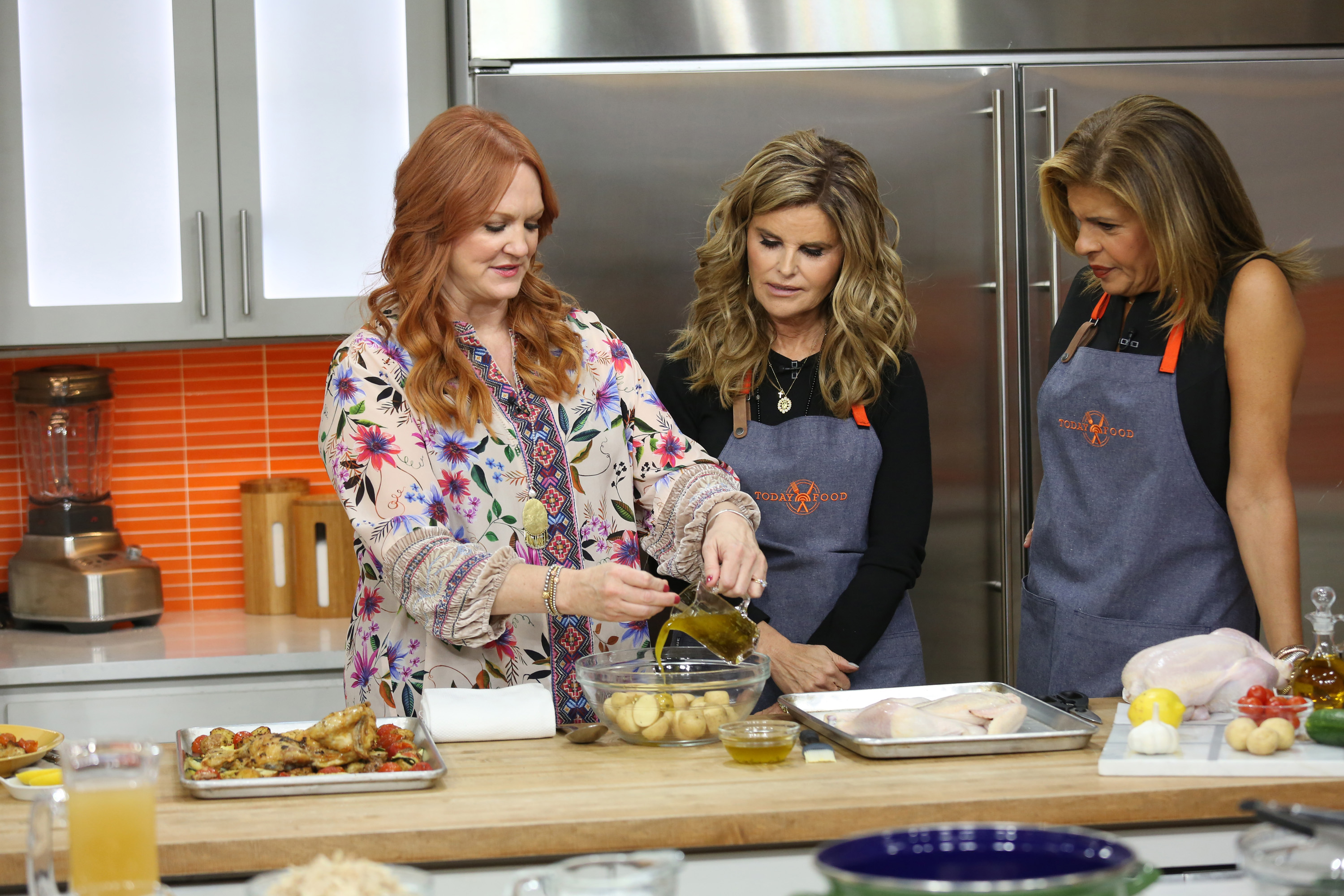 Casseroles are a favorite in the Drummond household. Their favorite is The Pioneer Woman's chicken spaghetti casserole, which she calls "the best." Drummond says this casserole has a lot of "stuff" in it, but she makes sure to keep the ingredients small enough so that the casserole is easy to eat.
"There is a lot of 'stuff in this casserole, but the way I ensure widespread acceptance and bliss by those I serve it to is to keep everything diced very small and to season it adequately," says Drummond on her website. "And I'll show you how to do just that."
Some of the ingredients you'll need for this recipe are cream of mushroom soup, sharp cheddar cheese, diced pimentos, and cayenne pepper. You can get the full ingredients list and recipe on her website and in the video below.
4 casserole tips from 'The Pioneer Woman' website
 The Pioneer Woman Executive Editor Megan Stein and Food Director Erin Merhar shared some handy casserole tips on Drummond's website:
Use the right type and size casserole dish. One tip they gave was to pay attention to the size and material of your dish. For example, Stein and Merhar say if a recipe instructs you to use a baking dish, that usually means glass or ceramic. If a recipe instructs you to use a baking pan or a tin, that usually means metal or aluminum.
Prevent food from sticking to the sides. Another tip is to use non-stick cooking spray to keep food from sticking to the sides of the casserole dish. Butter or cooking oil are also good choices.
Avoid spills. If you have a lot of drips and spills from your casserole, Stein and Merhar have a solution. They suggest placing a sheet pan under your casserole dish before you start baking. This will keep you from getting casserole sauce all over your oven. They also recommend lining the sheet pan with foil so that you'll have less of a mess on your hands. 
Don't overcook noodles. If you're planning to include noodles in your casserole, be sure not to overcook them. The last thing you want are soggy noodles in your meal (unless you like soggy noodles). Stein and Merhar suggest undercooking noodles by at least 2 to 3 minutes if you are including them in your casserole. They say the noodles will continue to cook in the oven, so the texture will be just right once the dish is complete. 
The Pioneer Woman casserole dish collection
If you're looking for a new casserole dish, you can find an array of colors and styles in The Pioneer Woman collection. One popular item is The Pioneer Woman Mazie 2-Piece Ceramic Red Rectangular Baker set, which is on sale at Walmart as of this writing. If you'd like to try a round casserole dish, Walmart also has The Pioneer Woman Fiona Floral 2-Piece Ceramic Oval Bakers Set.
Follow Sheiresa Ngo on Twitter.