The Pioneer Woman's Easy Frittata Is a Brunch Staple
Everyone can master Ree Drummond's brunch recipe.
Ree Drummond is a cookbook author, television personality, and food writer who has been in the spotlight for over a decade. She rose to fame for sharing her life on a large Oklahoma ranch with her readers, documenting the food that her family loves the best.
Drummond, also known as The Pioneer Woman, has a popular show on the Food Network, which is still going strong to this day, even after 10 years on the air. For some fans, it can be overwhelming to try to narrow down simple recipes that work for multiple occasions — fortunately, one of Drummond's brunch staples is a snap to whip up, even for those who aren't very comfortable in the kitchen. 
Ree Drummond is a popular home chef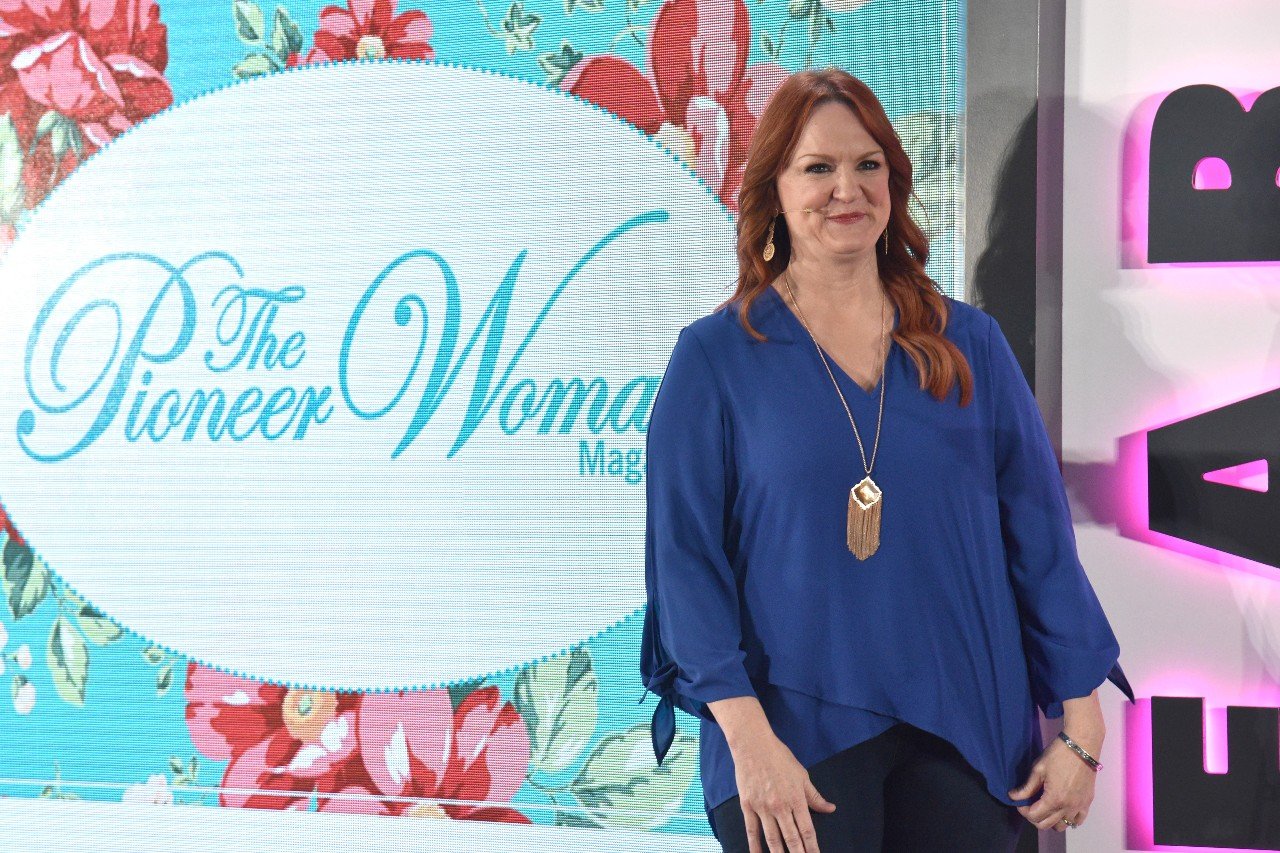 Drummond began her career in the culinary industry as a blogger, documenting her family's life on their Oklahoma ranch. A busy mom of four children, Drummond not only shared details about ranch life with her readers but as time went on, she began uploading recipes to her The Pioneer Woman blog, adding step-by-step photos to each recipe to simplify things.
Over the years, Drummond's recipes became far and away the most popular element of the blog and by 2009, The Pioneer Woman was one of the most-visited lifestyle blogs in the world. Businesses and networks sat up and took notice of Drummond, and that same year, she published her first book, The Pioneer Woman Cooks: Recipes from an Accidental Country Girl.
The book became a bestseller and ultimately, Drummond wrote additional books, including several successful cookbooks and a children's series as well. 
Ree Drummond has popularized easy, family-friendly recipes
In 2011, Drummond became a Food Network star when her series The Pioneer Woman made its debut. The show became popular with viewers of all ages and interests, and to this day, it remains one of the top shows on the network.
The show has helped to make Drummond the head of a business empire — and popularized easy recipes that are perfect for families or those with a busy lifestyle.
While some critics have complained that Drummond's recipes rely too heavily on processed ingredients, her recipes have consistently remained popular. A few of Drummond's familiar favorites include recipes for chicken pot pie, chicken alfredo stuffed shells, slow cooker broccoli cheddar soup, baked macaroni and cheese, and spicy chicken spaghetti.
For fans who want to make something super-fast and easy, one of Drummond's brunch recipes might be the perfect option. 
Which brunch staple should fans of Ree Drummond make at home?
Brunch is a versatile meal that often includes both sweet and savory food items. If you want to try out one of Drummond's most popular brunch recipes, give her ham and cheese frittata with caramelized onions a try.
To make the frittata, which serves 8-10 people, quickly cook russet potatoes in the microwave until they are fork-tender. In the meantime, caramelize sliced yellow onions on the stove, cooking them low and slow until they are tender and golden brown.
Then, whisk eggs together in a large bowl, adding half-and-half and salt and pepper to taste. Take the same skillet where the onions cooked, and add the peeled, cubed potatoes, along with some diced ham and cook together until everything starts to develop color. Finally, pour in the egg mixture and cook until the edges of the eggs start to set.
At that point, remove the frittata from the heat, sprinkle the top with fresh chives and grated cheese, and pop it in the oven. As a finishing touch, whip together one cup of sour cream and additional chopped chives and serve the mixture on the side of the fresh, piping-hot frittata.
Guests will absolutely love the savory elements in this easy, tasty brunch dish!