'The Pioneer Woman': Funniest Things Ree Drummond Said About Food
The Pioneer Woman star Ree Drummond is known for her delicious and simple family meals. Here are some of the funniest things the Food Network star said about food.
Ree Drummond's 'boyfriend' is butter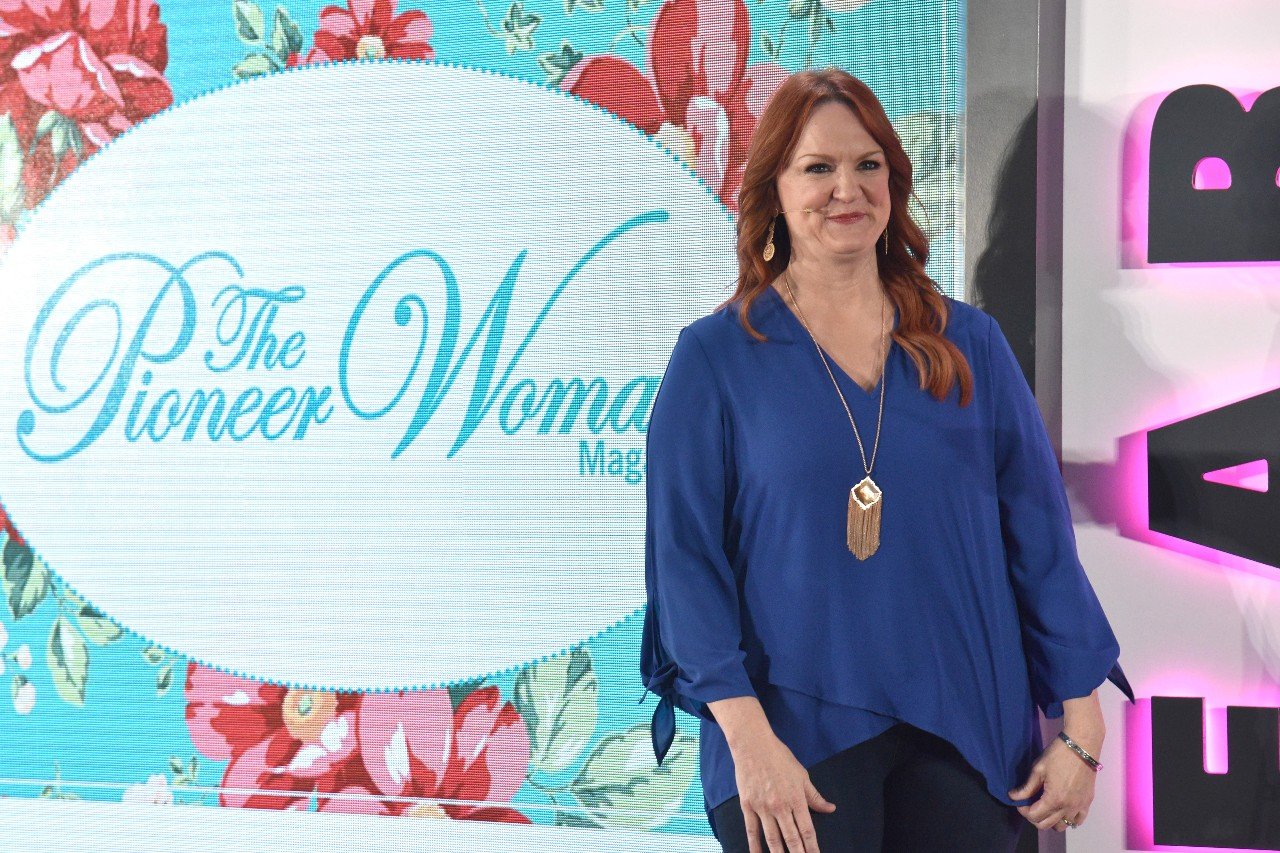 Drummond is a big fan of butter. She loves to put this creamy condiment in most of her recipes. If you look at her social media pages, you'll see a funny message. She boldly declares, "Butter is my boyfriend." She loves butter so much that she wrote an entire blog post about it.
"My fridge is filled with not sticks of butter, but pounds," says Drummond on The Pioneer Woman blog. "As an ingredient, I believe in butter. Butter is a church of which I am a member. If butter ran for president, I would vote for it. It adds color, flavor, beauty, and joy to absolutely everything I cook. It adds meaning to my days. Purpose to my life. What I'm trying to tell you is this, ladies and gentlemen: I wouldn't want to live in a world in which butter didn't exist."
Ree Drummond says bread is 'separating' her from having 'peace and serenity'
Drummond says she has tried many times to make bread, but she hasn't been successful. She once joked that difficulty making bread has taken away some of her peace. She wishes she could learn to make bread as easily as she bakes cakes.
"Bread is the only thing separating me from utter peace and serenity," Drummond told Delish during a 2015 interview. "I'm pretty good at quick cakes and quick breads, but yeast-risen, artisan bread? So far, in my life, it hasn't happened for me."
Ree Drummond thinks sweetened condensed milk is otherworldly
Drummond loves sweetened condensed cream almost as much as she loves butter. She enjoys adding this ingredient to cakes and pies. The Accidental Country Girl describes sweetened condensed cream as "the nectar of the gods" during her cooking show. "This stuff is amazing," says Drummond. "It's the source of so much enjoyment in my life. I love it so much."
Ree Drummond says she wants to 'marry' her coffeemaker
Coffee is a beverage, but we just had to include this one. One of the funniest things Drummond has said so far was about her coffeemaker. She devoted an entire blog post to coffee and her coffeemaker.
The Pioneer Woman has very strong feelings about coffee. Her title for this blog post was, "I Wanna Marry My Keurig Coffeemaker." Drummond star devoted an entire post to how much she adores this machine.
"Am I ever in love," writes Drummond on her blog. "I'm sure by now, many of you have at least heard of this new 'single cup' trend that's sweeping the home coffeemaker industry. I'm here to let you know how wonderful it is and how much it's changed my life."
Drummond said she had to purchase a new coffeemaker because her old Cuisinart Grind & Brew coffeemaker broke down. "Rather than go with a replacement model, I decided instead to venture into this new, unknown, single-cup land," says Drummond. "And folks, since I've owned this beautiful piece of machinery, I've been a much more centered, contented, happy, and compassionate person."
RELATED: How 'The Pioneer Woman' Ree Drummond Simplifies Meals So They're 'Super Easy
Follow Sheiresa Ngo on Twitter.