'The Pioneer Woman': Paige Drummond Marks Milestone Life Moment
Pioneer Woman star Paige Drummond has marked a milestone moment in her life. The 21-year-old, a senior at the University of Arkansas, entered a new chapter and took to Instagram to document the last/first day of this important moment.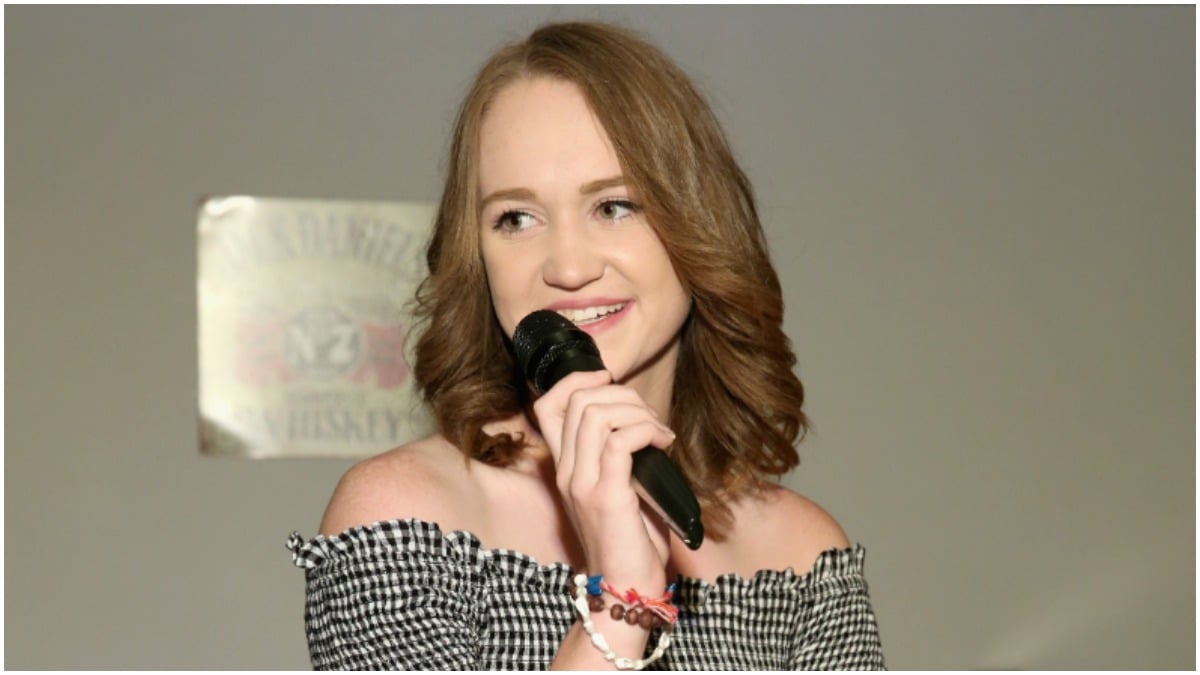 Paige Drummond is the middle daughter of Ree and Ladd Drummond
Drummond is one of four natural children of Ree and Ladd Drummond. She is the middle daughter, right behind older sister Alex and before younger brothers Bryce and Todd. The family also has a fifth member, bonus son Jamar, whom they have fostered for two years.
Drummond has grown up in front of the cameras. At the age of 11, she was thrust into the spotlight with her siblings as her mother filmed episodes of The Pioneer Woman for The Food Network. She was seen assisting her father on the family's cattle ranch in Pawhuska, Oklahoma, in episodes that featured the children as they homeschooled and celebrated special occasions such as birthdays.
Paige Drummond regularly shares important moments on social media
RELATED: 'The Pioneer Woman': What Ree Drummond Is Like as a Boss, According to Alex Drummond
Like many other young women her age, Drummond uses her social media account to mark many of her life's most important moments. Throughout her college years, Drummond has documented some of her most exciting and embarrassing moments on Instagram. These included her time as a member of the sorority Kappa Kappa Gamma. On Aug 22, 2021, Drummond posted photos of her "last bid day" for the sorority. Bid days are when potential new members receive bids to join chapters and become new members.
In the photographs seen above, Drummond and several of her sorority sisters posed for pictures outside the main sorority house.
This was only one of the milestone moments Drummond recently added to her social media account. The other was two images posted to her Instagram story where she said it was her "last first day of school." After 16 years, Drummond will end her formal education and move forward into the next chapter of her life.
Paige Drummond still finds time for mom Ree
RELATED: 'The Pioneer Woman': Ree Drummond Details What It Was Like to Drop Her Son, Bryce, Off at College
In March of this year, Ree visited her daughter at her college abode. In an Instagram post seen above, she shared a photograph of the two women with a caption that read, "Me & Paige, Paige & me. Keep in mind as you look at this photo that I am 5'9. Anyway, I got to go see my girl at college for an unofficial mom's weekend, and I loved every minute."
Ree Drummond joked that Paige and her roommates had houseplants and didn't remember ever having a houseplant when she was in college. She also wrote that Paige had also prepared a charcuterie board and made her bed. "I don't remember ever making my bed in college. Anyway, it was a short but oh-so-sweet time with one of my favorite people in the universe. I love you, Paige!"
Paige Drummond helped younger brother Bryce during his college move-in
Drummond assisted with the move-in of her younger brother Bryce to the University of North Texas and joined her mother on the trip, which was a 500 mile drive each way, reported The Pioneer Woman Magazine.
During the drive home, mom and daughter entertained one another by playing a game of Instagram Q&A with Ree's followers. Drummond answered a strange question of if she would have fingers for toes or toes for fingers. She admitted, "I would have toes for fingers because imagine trying to find shoe sizes if you had fingers for toes." 
The young woman also said she "absolutely refuses" to read her mom's book Black Heels to Tractor Wheels," the story of her love affair with husband Ladd, and admitted that the 2005 version of the film Pride and Prejudice will always be a favorite.
The Pioneer Woman airs new episodes Saturdays at 10/9c on Food Network.