'The Pioneer Woman': Rat Crashes Ree Drummond's Cooking Show
Ree Drummond has found that filming her cooking show The Pioneer Woman can present challenges from time to time. She had quite a scare, however, when a rat ran across the kitchen, causing her and the crew/her family to scatter and scream.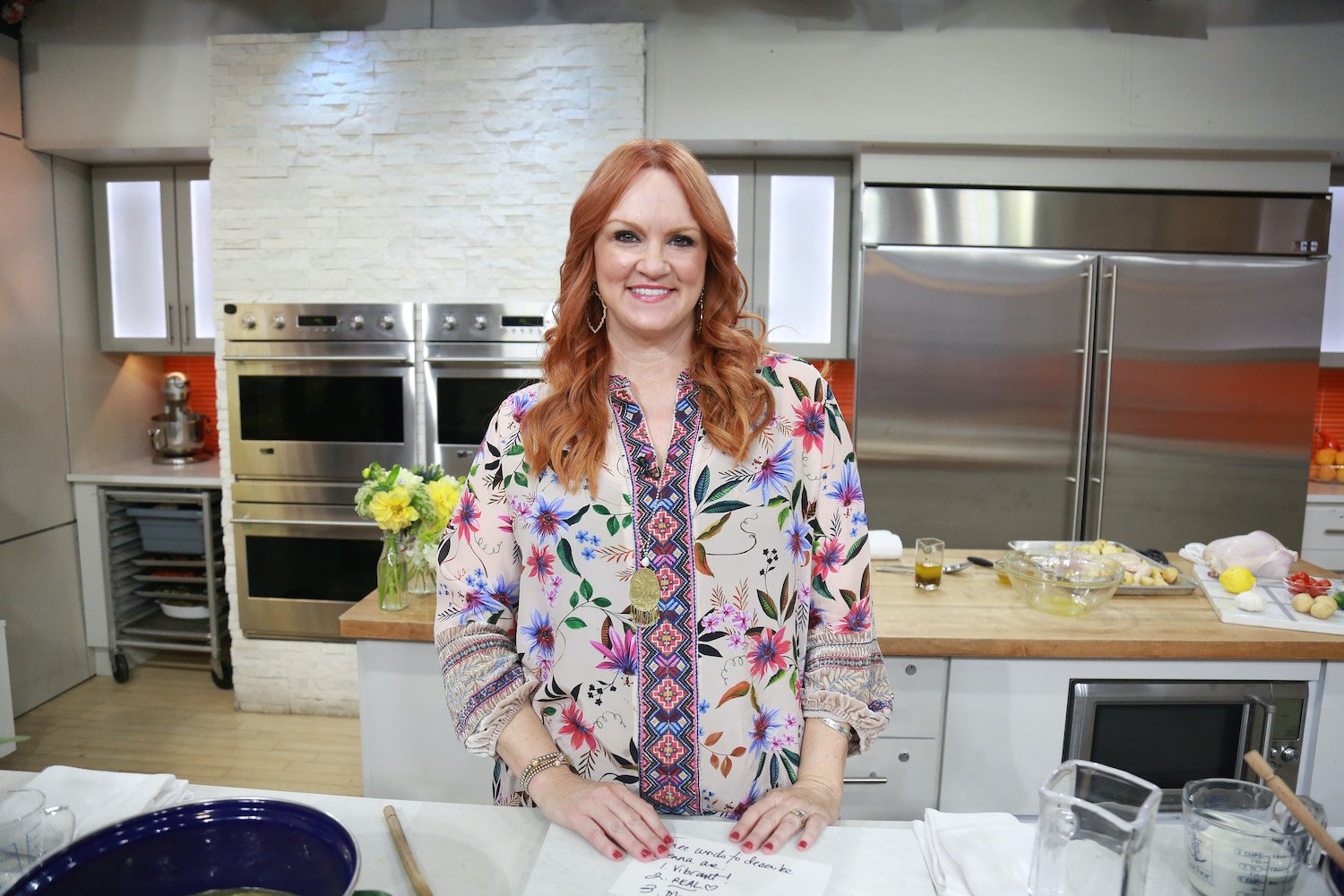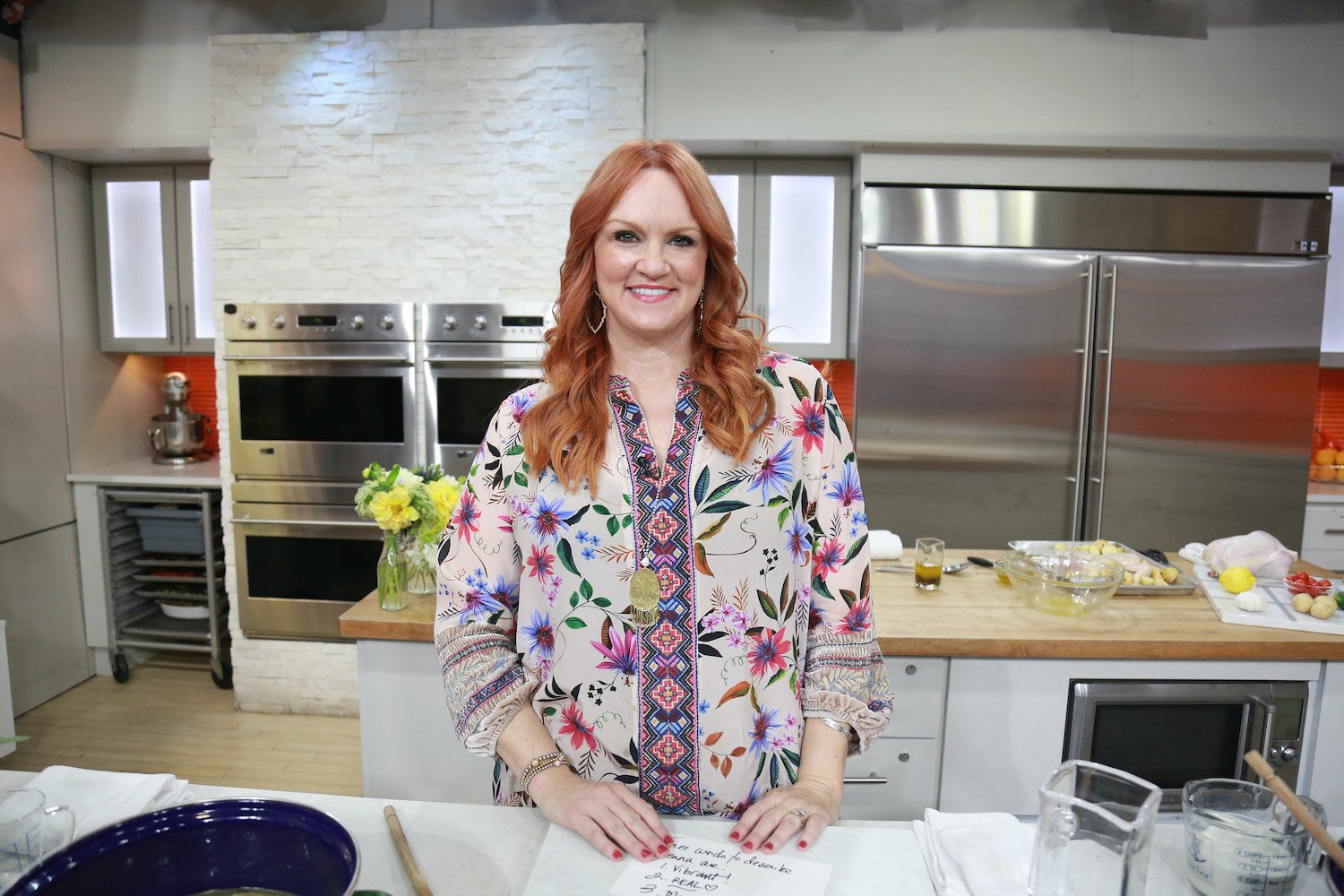 Ree Drummond had a rat encounter on 'The Pioneer Woman'
Drummond shared a video on her Instagram showing how, during filming, a rat made an appearance and had everyone freaking out.
The cook was demonstrating how to make a beer cheese bread bowl when she was interrupted by the unwelcome guest.
"I consider myself a trailblazer on Food Network," she wrote in the caption. "After all, I think I'm the only host on the network that's had a large pack rat run through the kitchen in the middle of filming a cooking show."
"The (very) unwelcome visitor interrupted shooting, and the screams (not just mine—right, [daughter Alex's fiancé] Mauricio?) were plentiful," she continued.
"You'll see the full saga (including what ultimately happened to Mr. Rat) on The Pioneer Woman this Saturday morning at 10am/9c…but you can watch this short clip to get a sneak peek," she added.
RELATED: 'The Pioneer Woman' Ree Drummond's Charcuterie Cheese Board Has No Rules: 'Anything Goes'
Ree Drummond explained how the rat got in her kitchen
In the video, after being alerted about the rat, Drummond says, "Are you serious? I can't film, you guys." She noted on the video, "I don't like rats at all."
After they thought their visitor had left, they tried to get to work again, only to be interrupted by their furry guest. They were able to eventually get the rat outside and move past it.
The Pioneer Woman explained that they had a water leak at one point that left a hole and that's how the rat got inside.
Pioneer Woman's delicious beer cheese bread bowl recipe
The Pioneer Woman's beer cheese bread bowl recipe is easy to make and is a great appetizer to add to any menu.
Ingredients
Bread Bowl
1 crusty bread round
2 tablespoons olive oil 
1 clove garlic, pressed 
1 teaspoon red pepper flakes 
1/2 cup shredded Parmesan 
Beer Cheese
1/4 cup (4 tablespoons) salted butter
1 large yellow onion, sliced thin 
2 cloves garlic, minced 
1 teaspoon red pepper flakes 
1/4 cup all-purpose flour 
1 cup milk 
6 ounces light beer 
2 heaping tablespoons grainy mustard 
1 cup grated cheddar cheese
1/2 cup grated fontina cheese
1/2 cup grated mozzarella 
Preheat the oven to 375 degrees Fahrenheit. Remove the top of the bread and cut it into cubes, setting them aside. Hollow out the bread by cutting a sizeable chunk from the inside, then cube that as well.
Combine the olive oil, garlic, and red pepper flakes in a small bowl. Then brush the bread inside and out with the oil mixture. Sprinkle the inside of the bread with parmesan cheese, toss the bread cubes in oil and place everything on a sheet pan. Bake 15 to 18 minutes..
Assemble the beer cheese by first melting butter in a saucepan over medium heat. Add the onions, garlic, and red pepper flakes, cooking for 8 to 10 minutes. Add the flour and stir to combine, then slowly pour the milk and beer in a little at a time, whisking until smooth. Add the mustard and cheeses and stir.
Pour the cheese into the bread bowl and serve with the bread cubes as well as other dippable items, such as pretzels, carrots, and celery.