'The Pioneer Woman' Ree Drummond: 3 'Pocketbook-Friendly,' Inexpensive Recipes
Ree Drummond has you covered if you're looking for a budget-friendly meal. Here are the tasty recipes she shared with her viewers on 'The Pioneer Woman.'
The Pioneer Woman has just what you need if you're looking for budget-friendly recipes. Ree Drummond recently shared recipes she makes that are easy on the wallet. Here are some of the Food Network star's pocketbook-friendly recipes.
Ree Drummond's Italian Chicken Meatballs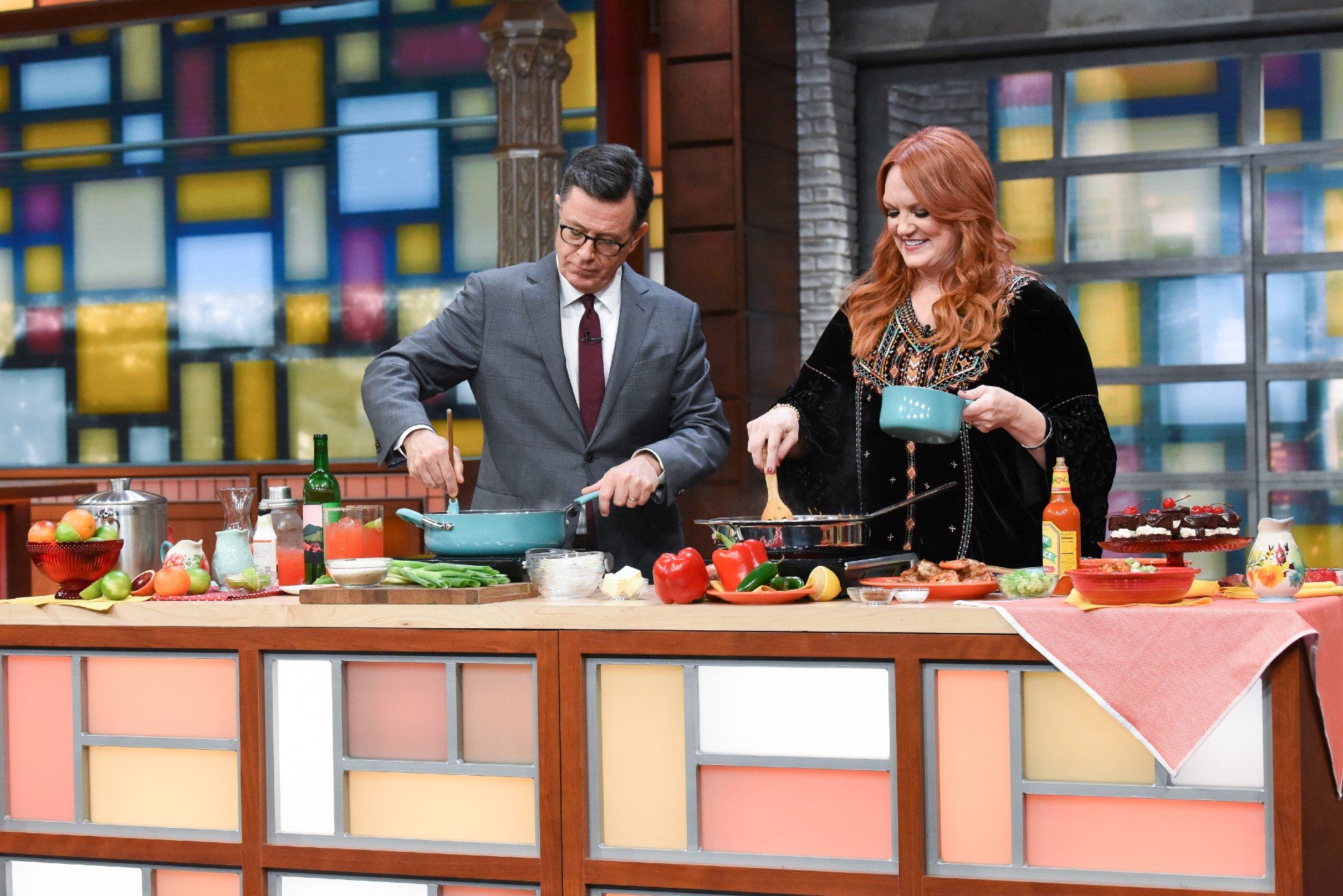 Drummond starts by telling her viewers she has recipes for "eats that are easy on the old pocketbook." She says meatballs are always a good, budget-friendly item because you can purchase the meat in family-size packages. She says ground chicken tends to be less expensive than ground beef. It's also less expensive than purchasing a whole piece of chicken.
Drummond says she loves this recipe because she serves the meatballs on salad on a platter instead of pasta. She starts with ground chicken in a bowl. She adds pesto, mozzarella cheese, parmesan cheese, crushed red pepper flakes, balsamic glaze, salt, and pepper.
"I am a huge fan of meatballs because when the kids were little, I used to make like 2,000 at a time," jokes Drummond on her show. "Not really that many, but I would make a bunch of meatballs because if you're going to go through the work of mixing the meat mixture and forming them into meatballs, and browning them or cooking them, you might as well come out with a bunch." You can find the complete ingredients list and directions here.
Ree Drummond's Spicy Chili Verde
Drummond says in her opinion chili is "one of the best budget-friendly things you can make." She starts off her recipe by heating oil in a pan and adding onion and garlic. Then she adds diced poblano peppers and diced jalapenos. Next, Drummond stirs in Italian sausage. She says it's a bit of a "controversial" move, but she uses the sausage for its fat content because ground pork doesn't have enough fat for this recipe.
Drummond's next step is to add a jar of salsa verde, two cans of green enchilada sauce, and a can of diced green chiles. She also adds salt and pepper. Drummond reminds home cooks that the sausage has a lot of flavor, so you don't want to make the mistake of adding too much salt.
What's the difference between green enchilada sauce and salsa verde? The Pioneer Woman took time to answer that question for her viewers. "The difference between green enchilada sauce and salsa verde is that the enchilada sauce is smoother," says Drummond on her show. "Maybe it's pureed a little longer." You can find the complete ingredients and directions here.
Ree Drummond's Tortilla Breakfast Bake
Drummond describes this recipe as "so good, so flavorful, and really, really fun to make." She adds vegetables (sliced onion, sliced green bell peppers, and sliced mushrooms) to a 10-inch iron skillet. She makes sure to raise the flame because she wants to char the vegetables.
Next, Drummond removes the vegetables. Then, she places a 12-inch flour tortilla in the skillet. She says the tortilla will be the base for the vegetable bake. You can find the complete ingredients and directions here.
RELATED: 'The Pioneer Woman' Ree Drummond Cherry Cheesecake Shooters Recipe
Follow Sheiresa Ngo on Twitter.