'The Pioneer Woman': Ree Drummond Once Revealed the Bizarre Reason Why She Refuses to Use the Words 'Fiancé' or 'Boyfriend'
The Pioneer Woman star Ree Drummond has been sharing her recipes on TV since 2011. And from that point, fans were able to watch her four children grow up and move on to their next new adventure. For Drummond's oldest daughter Alex, that new adventure came with marrying her longtime boyfriend in May 2021.
Those who follow Drummond might have heard her refer to Mauricio Scott as Alex's "friend" rather than boyfriend. And she once explained why she never uses words such as "boyfriend" or "fiancé" to label a romantic partner.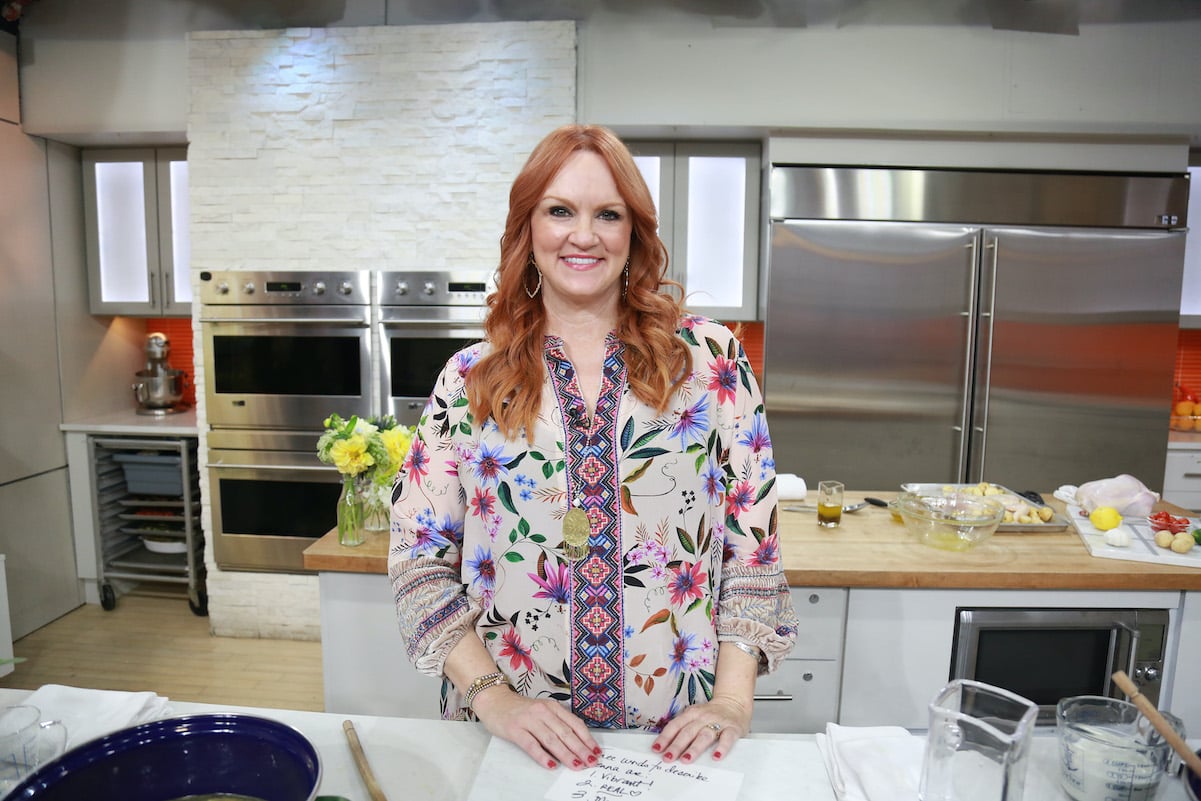 Ree Drummond's oldest daughter wed her longtime boyfriend in May 2021
Those who watched Drummond's kids on her cooking show might have also become familiar with oldest daughter Alex Drummond's college boyfriend, Mauricio Scott. The two started dating not long after Alex enrolled at Texas A&M University, and even today, the two reside in the Lone Star state.
Mauricio began making frequent appearances on The Pioneer Woman once the pandemic hit; the Food Network crew gave the Drummond kids control of filming, and Mauricio was often there to help out. Then, in August 2020, Mauricio proposed to Alex. The Drummond family planned a wedding fairly quickly, since the whole evening took place on the family's massive Oklahoma ranch. On May 1, 2021, Alex and Mauricio tied the knot. Oddly enough, though, Drummond hardly ever referred to her new son-in-law as her daughter's boyfriend or fiancé.
RELATED: 'The Pioneer Woman': Inside Ree Drummond's Daughter's $50,000 Honeymoon
Ree Drummond never uses the words 'fiancé' or 'boyfriend'
Some fans might have noticed that Drummond almost always referred to Mauricio as Alex's "friend" — even to the point where it was unclear what the couple's relationship status was. But it turns out that Drummond avoids labels such as "boyfriend" and "fiancé" at all costs — and for a hilarious reason.
"I can't say the word 'boyfriend' as it relates to my girls. It just won't come out of my mouth," Drummond captioned a 2018 Instagram photo of Alex and her then-boyfriend, Mauricio. "It isn't so much that I'm in denial or afraid to face the fact that my girls are growing up — it's more of an Elaine Benes thing." Drummond then went on to explain how an episode of Seinfeld, during which a woman at a party continuously referred to her partner as her fiancé, totally turned Drummond off to the idea. Drummond suggested that she feels even more strongly opposed to the word "boyfriend," but that the word "fiancé" in the show is where the pet peeve initially came from.
Ree Drummond and her husband, Ladd, have been married for 25 years
Drummond has been married to her husband, Ladd, for 25 years. And while she's certainly come around to the term "husband," people might have noticed that Drummond almost always refers to Ladd by his name rather than by his partnership label. It could be that Drummond simply wants fans to feel like they're on a first-name basis with Ladd. After all, she's welcomed viewers into her family for more than a decade. But it could also stem from this hilarious pet peeve about relationship labels. Either way, we'll stick to calling him Ladd.