'The Pioneer Woman' Ree Drummond's Carb Buster Breakfast
You can start your day without lots of carbs from breakfasts like pancakes or French toast. Food Network star Ree Drummond shared her recipe for a tasty, yet low-carb breakfast.
If you're looking to cut back on carbs, The Pioneer Woman has a delicious, low-carb breakfast you'll want to try. Here's how to make Ree Drummond's carb-buster breakfast.
Ree Drummond's carb-buster breakfast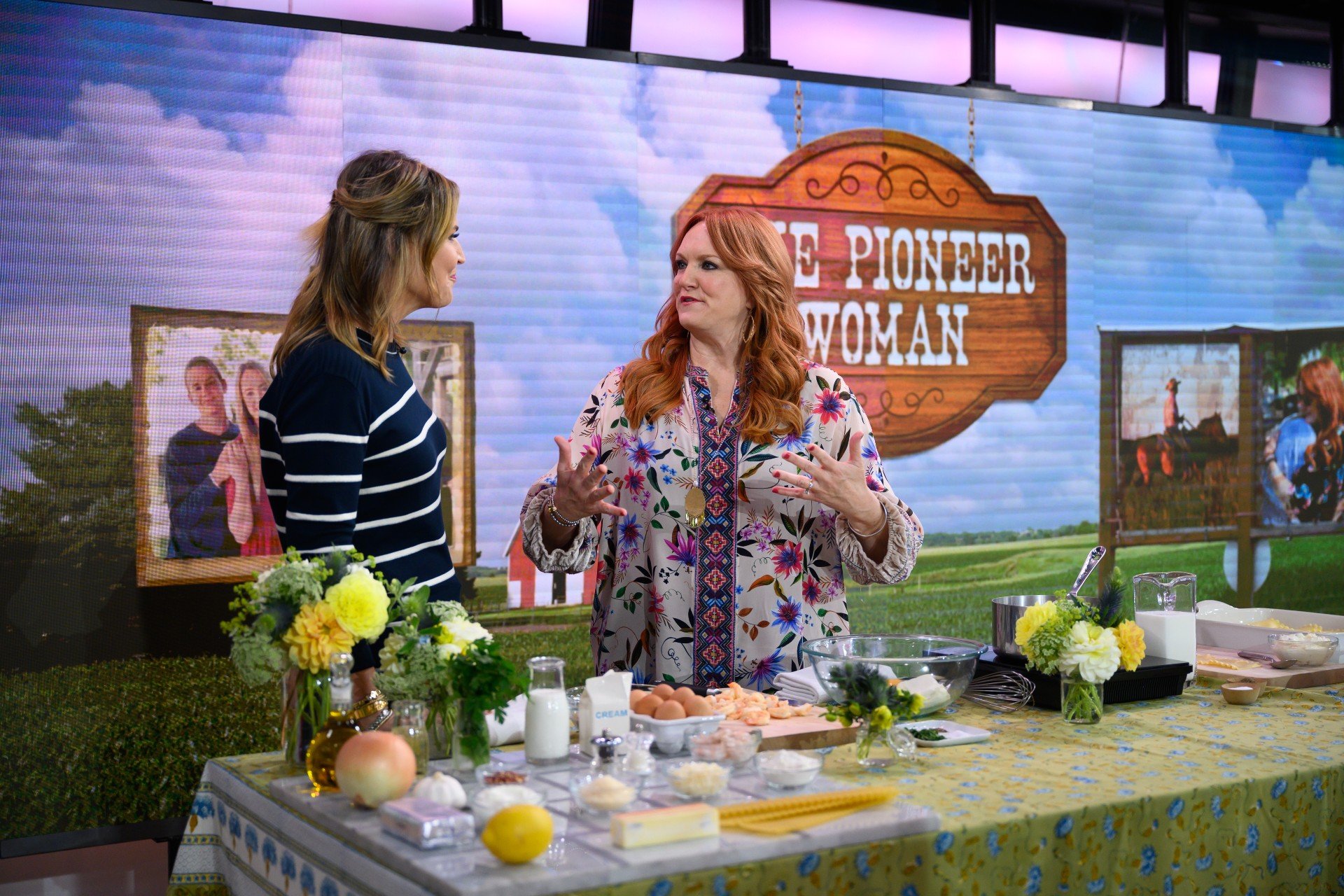 Drummond says she starts her day off right with the carb-buster breakfast. This breakfast is comprised of poached eggs with sauteed vegetables and onions. She says this meal is one of her favorite things to eat first thing in the morning. Drummond says the carb-buster breakfast isn't something she would typically make for her family, so it's perfect for a day when she's home alone.
Drummond decided to make this meal because it reminded her of a breakfast she had at a hotel when she was in New York City. "I didn't even know what it was," says Drummond on The Pioneer Woman show. "I just saw it on the menu, and I thought, 'I'm going to try that.'" She says it's not a low-calorie meal, but it is low in carbs.
Preparing the low-carb breakfast
Drummond starts by cutting one zucchini and one piece of squash into large chunks. She also has chunks of onions in a skillet sautéing in olive oil. Next, Drummond places the zucchini and squash in the skillet with the onions and seasons the mixture with salt and pepper. She then grills a few tomatoes and seasons them with salt and pepper.
For the next step, Drummond boils water and pours in a little vinegar. While the water is boiling, she stirs it, making what she calls a "whirlpool." While the whirlpool is going, Drummond cracks two eggs and drops them in the pot. She says she lets the eggs cook until the whites are set, and the yolks are soft. Then, Drummond turns the tomatoes over.
Drummond says another component of the carb-buster breakfast are hunks of cheese. For this recipe, Drummond cuts up Swiss cheese, but she says she sometimes uses Monterey Jack or pepper jack cheese.
Putting the finishing touches on the carb-buster breakfast
Drummond puts the finishing touches on her breakfast by putting a bed of vegetables on a plate. She then placed grilled tomatoes on top of the vegetables and pieces of cheese on the sides. Drummond says the warmth from the vegetables will soften the cheese. Next, Drummond places the poached eggs on top of the vegetables. She says she tries to remove the eggs before they overcook. Drummond jokes that "overcooked poached eggs are a tragedy."
Drummond then sprinkles salt and pepper on top of the eggs. Drummond says you can also add sausage. She says her favorite part of this meal is cutting through the egg yolk. Drummond calls this "the breakfast of champions."
Ree Drummond couldn't get the carb-buster breakfast out of her head
Drummond was so impressed with the carb-buster breakfast that she had at a New York hotel, that she went home and recreated it. "I recreated it at home since I hadn't been able to get it out of my mind since Saturday," writes Drummond on The Pioneer Woman website. "I left out the sausage component, as it's really the poached eggs that are the stars of the show, and of course you can substitute any veggies you happen to have in your fridge: mushroom, bell peppers, etc. Oh, and a slice of avocado wouldn't be shabby at all."
RELATED: 'The Pioneer Woman' Ree Drummond Says This Makes Her Heart Go 'Pitter Pat'
Follow Sheiresa Ngo on Twitter.