'The Pioneer Woman' Ree Drummond and Her Daughter Appear to Have a Tense Exchange About Salad Dressing
The Pioneer Woman Ree Drummond has been taping episodes of her cooking show with her family. During a recent episode, things seemed to heat up a little in the kitchen.
The Pioneer Woman often shares social media posts about her love for her husband and children. Ree Drummond is all about family and she isn't ashamed to admit that. The Food Network star has been cooking with her children and nephew as a result of the pandemic. Since her regular TV crew couldn't fly to Oklahoma to film the show, her family stepped up and helped out.
It's not unusual to clash with your family when you're home with them a lot. During one of Drummond's shows, she seemed to have a tense moment with her eldest daughter, Alex. Here's what happened.
Ree Drummond makes a pub board salad with creamy tarragon dressing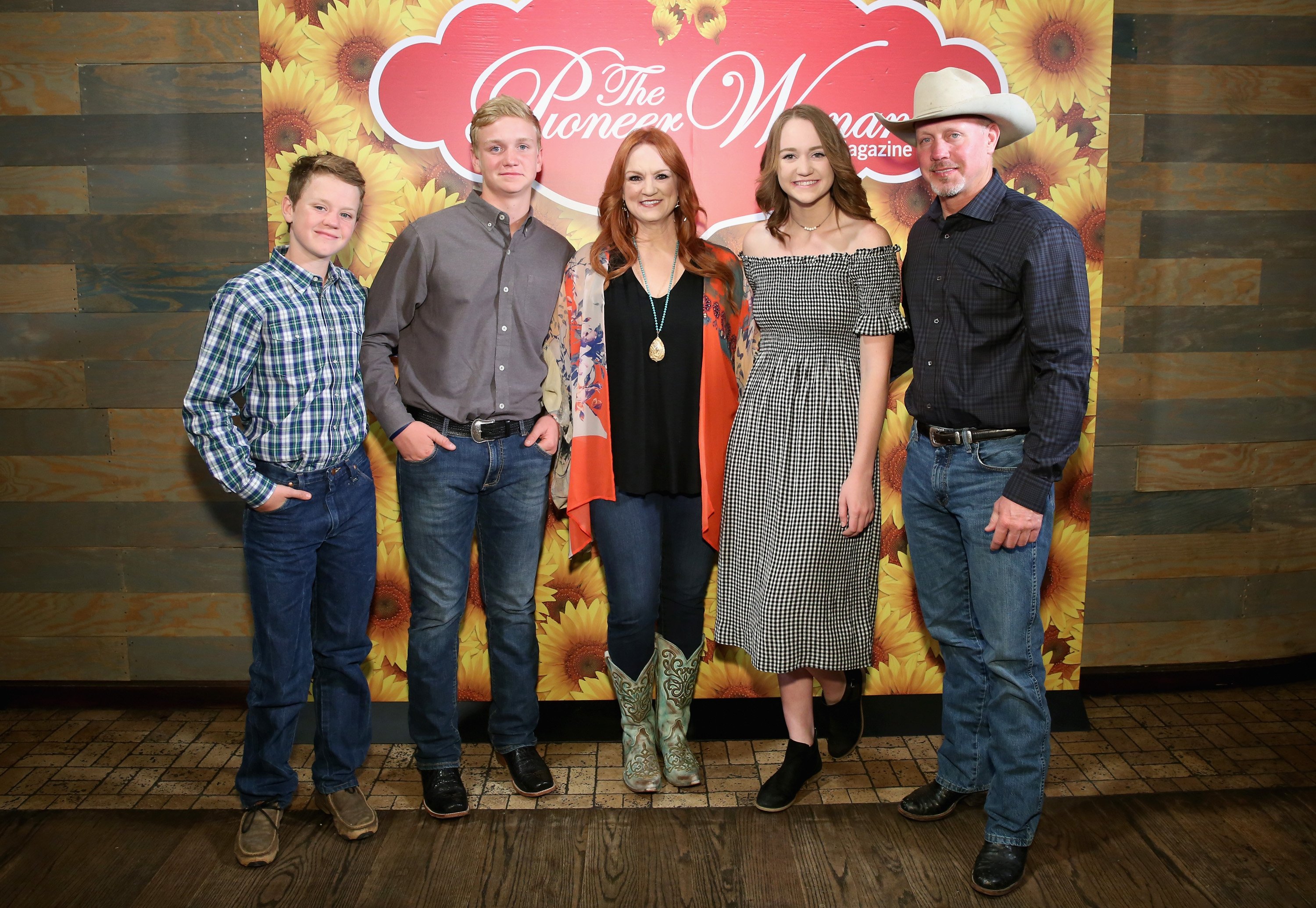 During Drummond's "Spice it Up" episode, she made a few spicy dishes. The only meal that didn't have spice was her pub board salad with creamy tarragon dressing. Drummond says it's nice to have one side dish that's on the "cooler" side whenever you're making something spicy.
The Pioneer Woman showed home cooks how to make a hearty pub board salad with colorful vegetables, seasoning, and a delicious dressing to go on top. It couldn't be more heavenly. Alex had a question about the salad dressing. In our opinion, Drummond's answer seemed a little sarcastic at first. We're not exactly sure what was happening during their brief exchange.
Ree Drummond and Alex Drummond talk salad dressing—and things looked a little tense
At one point in the show, Alex asks if the tarragon dressing is like a ranch dressing. Drummond responds, "This is like a creamy tarragon dressing, which is exactly what I said I was going to make." Drummond smiled as she was saying this, but there seemed to be a hint of sarcasm. Drummond likes to joke around, but there seemed to be a bit of sharpness to her sarcasm.
Alex says, "I don't know what tarragon is." Drummond smiles again and tells her tarragon is an herb. She then goes on to say tarragon is "ranchy." She describes it as "garlic herbs with a creamy base."
Just a funny mother-daughter moment?
This could have just been a funny moment between mother and daughter, but it looked a little tense if you ask us. Hopefully, we're wrong, and they were just joking around. We noticed this exchange because in a previous episode, things looked tense after Drummond told Alex to "stop scrutinizing everything she does." She said this after Alex made a comment about her mini bagel breakfast sandwiches.
After Drummond explains what tarragon is, she moves on with the salad recipe and adds salt and pepper to the dressing. She then reintroduces Paige's boyfriend, Mitchell.
"Mitchell is Paige's friend from college," says Drummond, adding the emphasis to the word "friend." She really means "boyfriend," but she doesn't like to use that word when it comes to her children's significant others. Drummond says she is happy to have Mitchell on the set. "We're so happy he joined us," says Drummond. "We need all the help we can get here in this kitchen."
RELATED: 'The Pioneer Woman' Ree Drummond Invites Mauricio to Make Grilled Vegetable Hand Rolls With Her
Follow Sheiresa Ngo on Twitter.