'The Pioneer Woman' Ree Drummond Didn't Like Her Mother's 'Teenager Rules'
The Pioneer Woman Ree Drummond gave a peek inside what life was like as a teenager. She loves her mom but says she wasn't a fan of some of her mom's rules.
The Pioneer Woman opened up about what it was like growing up. Ree Drummond says her mom is great, but she didn't appreciate the rules she had to follow when she was a teenager. Here's what Drummond shared about her upbringing.
Who is Ree Drummond's mom?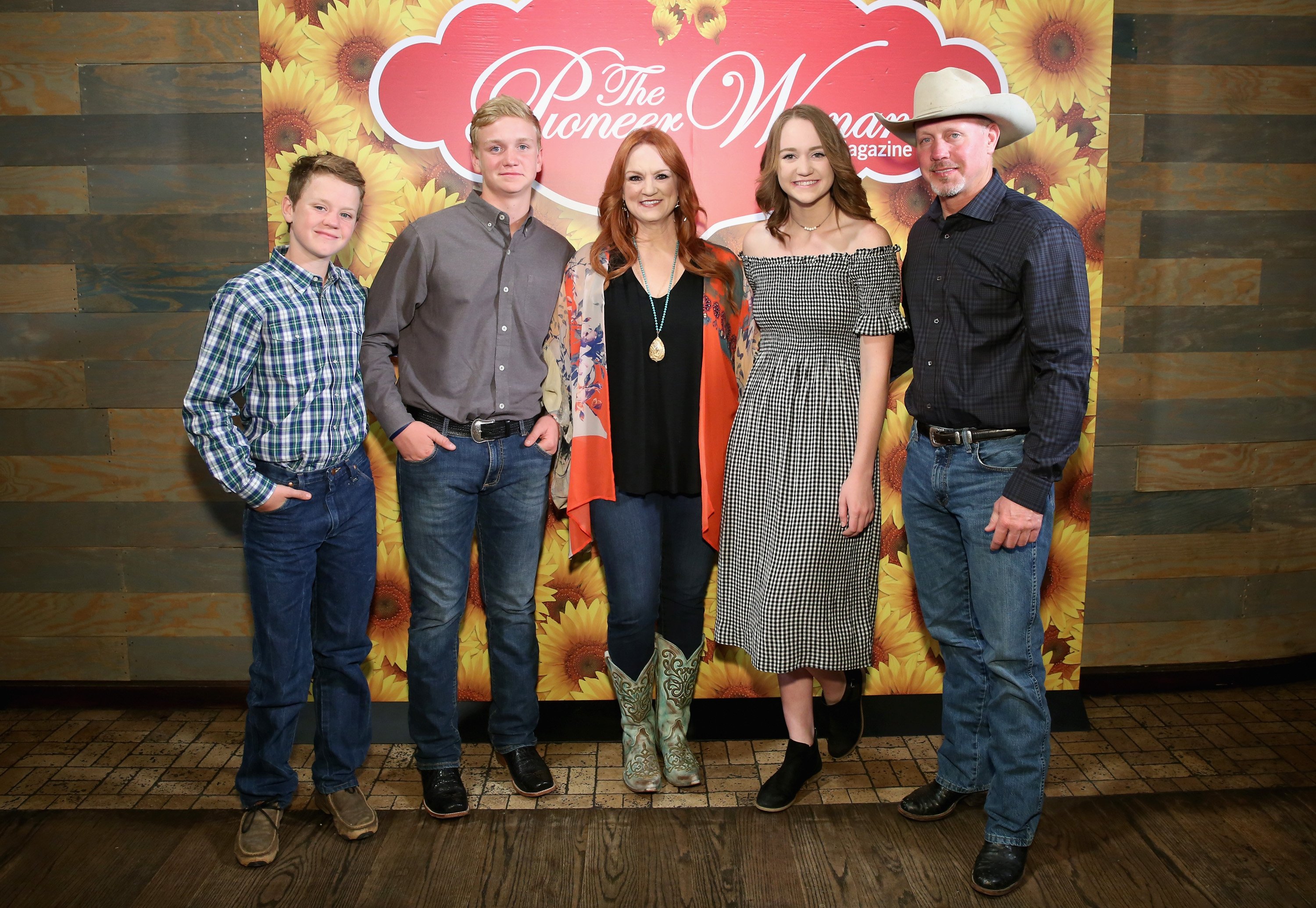 Drummond's mother is Gerre Schwert. The Food Network star loves when her mom comes to visit The Pioneer Woman show. The last time Schwert stopped by was last year, and she showed home cooks how to make her "top secret pizza." (Here's the secret to Drummond's pizza sauce.)
Drummond shared a sweet message on Instagram about her mother's visit. She joked about letting her mom take over from now on while she sits in the corner and eats cheese.
"My mom came to film with the kids and me today!" says Drummond. "We had a blast. She did really great! In fact, I think I'll just sit back and film her cooking next time. I'll be the Jabba the Hutt on the other side of the island, holding the camera, hunched over the counter, unconcerned with what top I'm wearing, Spanxless, eating cheese. I feel that's my real identity and I somehow accidentally wound up in front of the camera many years ago?"
Drummond described the time with her mom as "wonderful." She was happy to see her because she hadn't been able to spend much time with her due to the COVID-19 pandemic.
"So wonderful to spend time with my mom today!" says Drummond on Instagram. "She moved back to Oklahoma last spring right before COVID landed. So, we haven't been able to hang out much over the past year. Looking forward to lots of good times ahead!"
Ree Drummond didn't like her mom's 'teenager rules'
During one of her shows, Drummond spoke about what it was like to be a teenager. She says her mom had a lot of "teenager rules" she didn't like.
"There's kind of a little energy in the air today because my mom is coming, and we all love G so much," says Drummond on The Pioneer Woman show. "My mom's name is Gerre. The kids have always called her G. And she's just kind of walking, talking, breathing, sunshine everywhere she goes."
Although Drummond says her mother is "sunshine," she had a tough time accepting the rules when she was younger. She didn't always think her mom was bright and sunny.
"I didn't necessarily think that when I was a teenager, and she was giving me rules," confesses Drummond. "I didn't like those teenager rules at all. But I've come to appreciate her now that I have teenagers. And it's all about rules in our house. Boy, I'm really diving into the history of adolescence!" jokes Drummond. (Check out some of the behind-the-scenes secrets revealed by Drummond's family.)
The things Ree Drummond loves about her mom
Drummond took a moment to list the things she loves about her mother. One thing she appreciates is her mom's personality.
"She's nice to everyone," says Drummond. "She's always got a smile on her face. She speaks in sort of a sing-song voice. She's always optimistic. She's a fun person to be around—unless you're a teenager," she jokes.
RELATED: The Pioneer Woman Ree Drummond Cooks These 4 Recipes the Most for Her Family
Follow Sheiresa Ngo on Twitter.