'The Pioneer Woman' Ree Drummond Has 5 Epic Burgers to Throw On Your Grill This Summer
'The Pioneer Woman' Ree Drummond is here to get you ready for grilling season. From the Best Bacon Cheeseburger with a surprising ingredient, to a Greek Burger with quick homemade pickles, the Food Network star has some epic burger ideas that are sure to be huge crown pleasers at your next BBQ.
The Pioneer Woman Ree Drummond is ready for grilling season. And she's got a bunch of ideas for delicious burger combinations that will be huge crowd-pleasers at your next BBQ. Here are five epic burgers to throw on your grill this summer.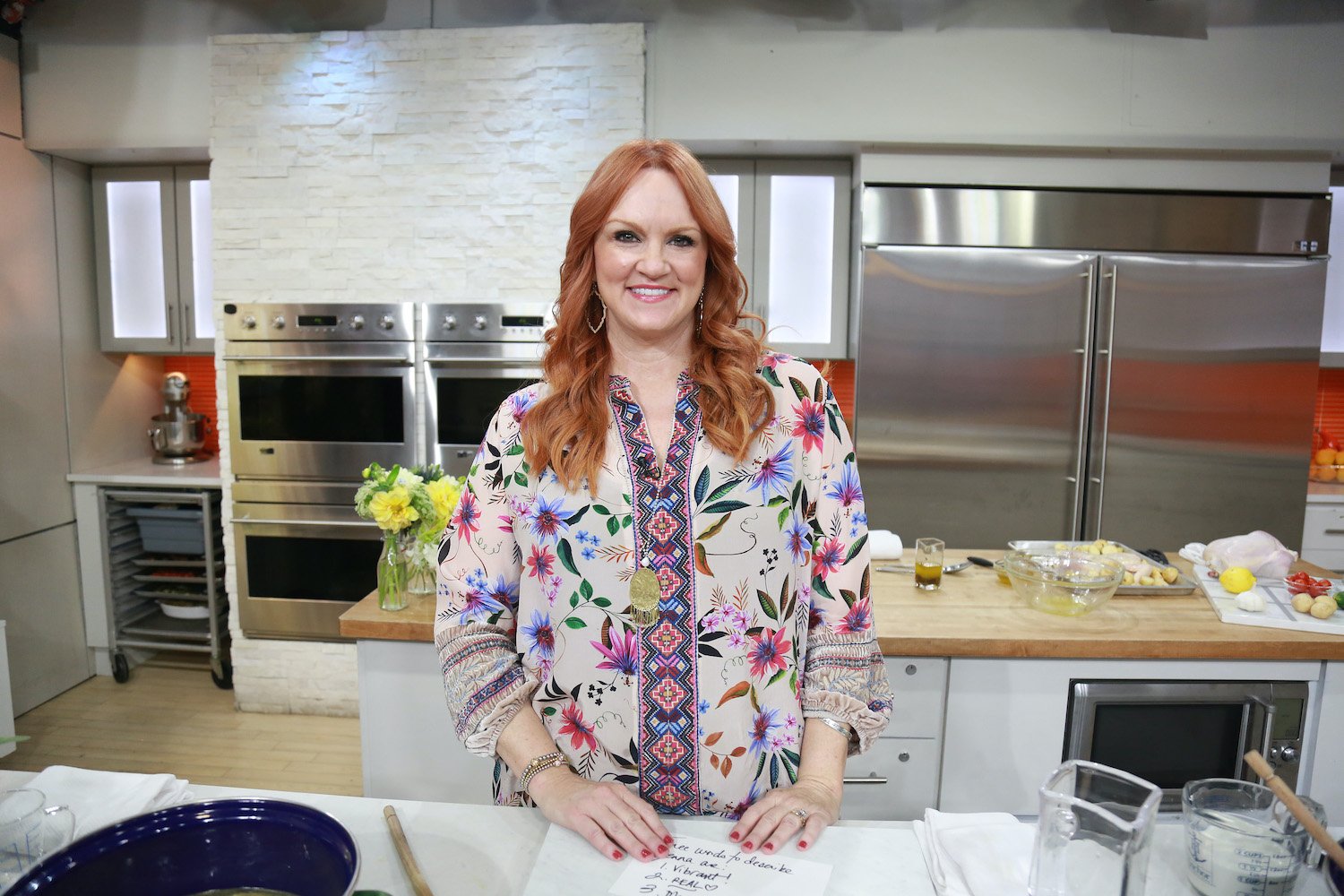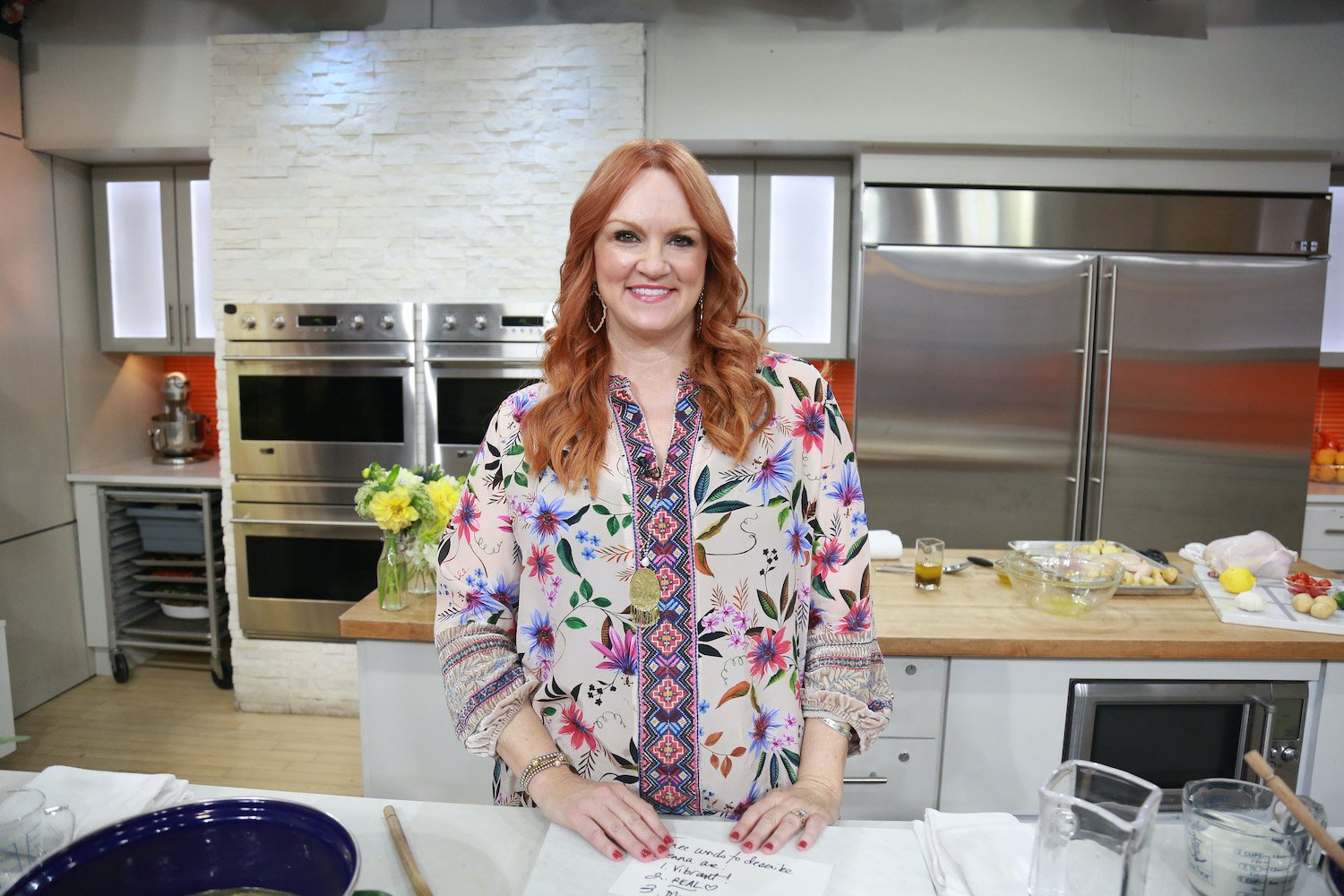 5. 'The Pioneer Woman' knows how to make the best bacon cheeseburger
A bacon cheeseburger is pretty standard fare at a backyard cookout. But just because it's common, doesn't mean it can't be amazingly epic. The secret to Drummond's Best Bacon Cheeseburger recipe is soaking the ground beef in heavy cream.
Marinating ground meat in heavy cream is the key to grilling a tender, juicy burger. Dairy does amazing things to meat because the lactic acid will tenderize it without turning it to mush.
You don't need to season your patties too heavily, either. That's because the melty cheddar and smoky bacon give the burger plenty of flavor.
4. Greek burger with red onion, homemade fast dill pickles and sweet onion and chili ketchup
To get the true Greek flavor for Drummond's Greek Burger with Red Onion, she suggests working lots of fresh minced mint, flat leaf parsley, dill, and garlic into the meat. She tops these burgers with crunchy red onion, pickled cucumbers, and a semi-homemade ketchup.
To make the sweet onion chili ketchup, sauté a chopped onion and fresno red chili in olive oil over high heat. Cook until golden brown and tender. Add it to a blender with a cup of ketchup and a pinch of cinnamon, and puree until smooth. Season to taste with kosher salt.
3. 'The Pioneer Woman's mother inspired this burger recipe
Drummond's mother inspired the recipe for Burger with Manchego and Mushrooms (and a fried egg) because it's her mom's "favorite kind of burger." On her Pioneer Woman blog, Drummond says you can use Dutch Gouda cheese instead of Manchego, a hard Spanish cheese.
To make the wine-drenched mushrooms in this recipe, all you'll need are sliced mushrooms, kosher salt, white wine, olive oil. If you prefer, you can substitute chicken broth for the white wine.
To make a perfectly fried egg, Drummond says to start with room-temperature eggs. Heat a pan over medium-high heat and spray with nonstick spray. When you gently break the egg into the pan, immediately gather the white toward the yolk with a spatula. Don't let it run all over the pan.
2. California-style Burger with crunchy lettuce, red onion, tomato, bacon, guacamole and honey mustard
This burger recipe from The Pioneer Woman is an absolute classic that features a juicy beef patty, creamy guac, and smoky bacon. If you prefer, you can add sharp cheddar cheese as a flavor bonus.
To sweeten this burger up, use Drummond's honey mustard spread made with honey, grainy Dijon, and creamy Dijon. For the guac, you'll need red onion, chopped cilantro, a ripe avocado, juice from a lime, and salt.
1. 'The Pioneer Woman's favorite burger
Drummond admits to being "high maintenance" when it comes to burgers. She says it must be a "good burger" or she won't eat it. For her "favorite burger," The Pioneer Woman says you must use 80/20 ground beef.
"Please don't buy extra-lean ground beef for a burger. Because then…it will no longer be a good burger," Drummond says.
"Here's why I use 80/20 for burgers: It'll stay juicier and more flavorful than lean ground beef will. Lean ground beef is great for pasta sauces, tacos, and things like that. But for burgers? Lean ground beef is mean and uncooperative. And dry. And lacking in oomph."
For seasoning, all you need is salt, black pepper, and Tabasco sauce. Drummond's "favorite burger" includes caramelized onions and spicy mayo, and she uses Kaiser rolls for buns. The toppings are "your favorite lettuce" and crumbled blue cheese.
The Pioneer Woman airs Saturdays on The Food Network.