'The Pioneer Woman': Ree Drummond Explains Why She Loves Church Potlucks
Ree Drummond explains why she loves going to a church potluck.
Ree Drummond is a big fan of church potlucks. She sometimes shares her potluck recipes with fans and talks about how much she enjoys these events. For Drummond, potlucks are a time to eat good food and enjoy the company of the church community. Here's more on why The Pioneer Woman loves church potlucks so much.
Ree Drummond shared an Instagram post about her church potluck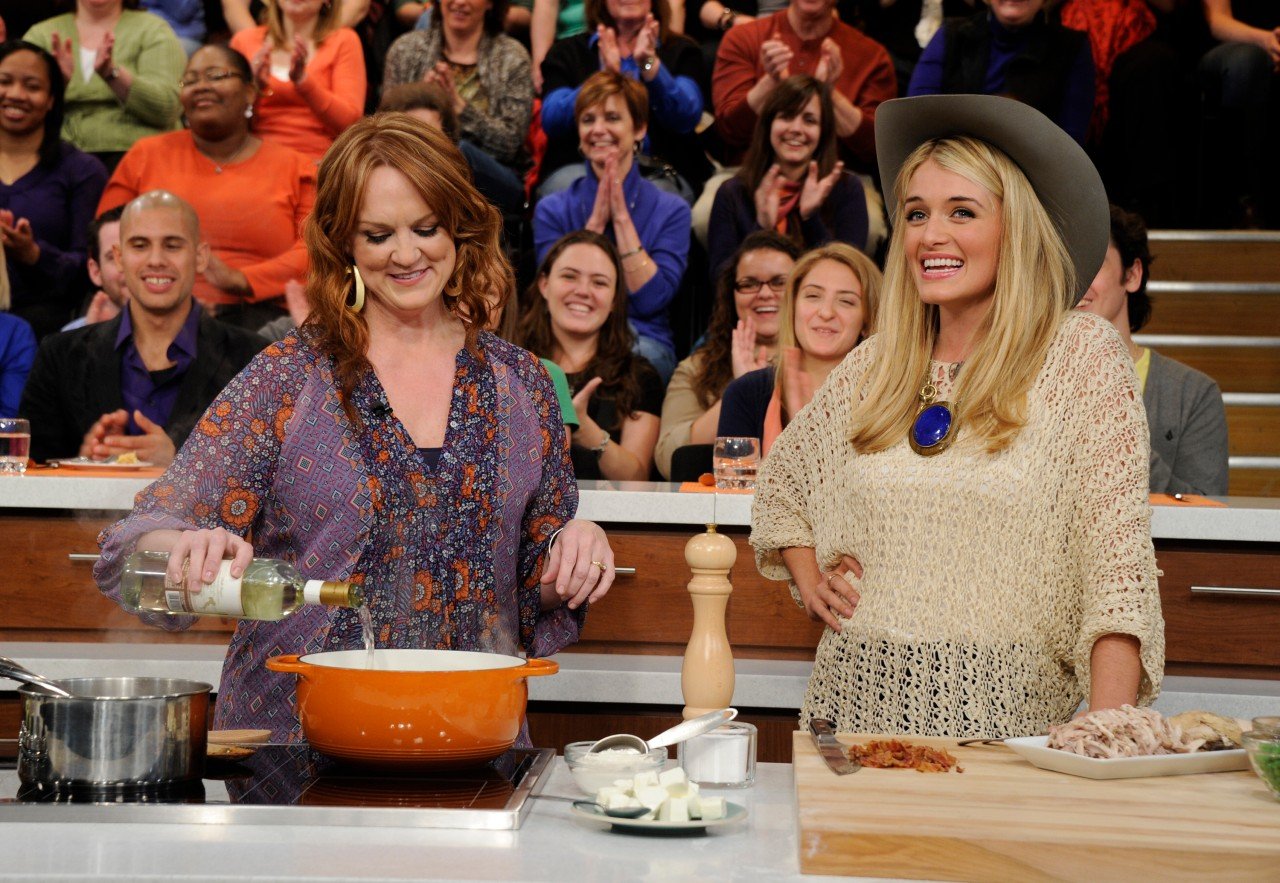 Drummond gave her readers a sneak peek on Instagram and shared some information about the church potlucks she attends. "One Thanksgiving potluck I always look forward to is at our church," says Drummond. Unfortunately, she couldn't finish her thought because a strong Oklahoma wind swept by, and her hair kept blowing into her face.
On The Pioneer Woman show, Drummond says a potluck is all about "easy, yummy, comfort food." Some of the dishes she likes to make are meatballs, green bean casserole, and red velvet sheet cake.
Why Ree Drummond loves church potlucks
During an interview with Southern Living, Drummond explains why she loves the church potluck so much. She says some of the best food comes from a church potluck. She enjoys the simple, yet flavorful, meals.
"I love a church potluck," says Drummond. "I just think church ladies are the best cooks, whether they're Midwestern or Southern. And so, I think the types of recipes that I know resonate with people in the South, who have followed my show, are the ones that you would put on the dessert table at a church potluck that aren't afraid to use a graham cracker crust or sometimes Cool Whip."
Drummond says she is not particular when it comes to food. "I mean, I'm not a food snob," she adds. "Especially, if you mix Cool Whip with vanilla pudding, and if it's instant pudding, even better. Like, some of those concoctions are, you know, just so bad they're good."
Ree Drummond's best potluck recipes
Drummond shares a lot of potluck recipes on her website. Some of the potluck recipes she has shared over the years include baked beans, coleslaw, twice-baked potato casserole, lemon bars, and layered salad. Drummond describes the layered salad as "simple and beautiful." She says the layered salad is often seen at potlucks where she lives.
"This is a simple and beautiful salad, and a staple at potlucks and luncheons in my area of the country," says Drummond on her website. "You can vary the ingredients according to your taste and what you have in your fridge, and you can dress it up a bit with fresh herbs, Gorgonzola cheese—whatever makes your skirt fly up!"
The Accidental Country Girl says the layered salad usually contains vegetables and eggs. "The standard ingredients in most layered salads are lettuce or spinach (or both!) hard boiled eggs, crumbled bacon, grated cheese, green onions, and green peas, which are layered in a pretty glass bowl so the layers can be seen in all their colorful beauty," says Drummond. "This is perfect for a Labor Day picnic! The perfect cool, crisp complement to all the grilled meats."
Follow Sheiresa Ngo on Twitter.