'The Pioneer Woman': This Is Ree Drummond's Favorite 'Guilty Pleasure' Meal: 'Nothing That's Good For You'
Ree Drummond has been cooking hearty recipes for fans for more than 15 years. The Food Network star started out as a home blogger back in 2006, and she's risen to immense fame as the host of The Pioneer Woman.
Those who watch Drummond's show might know that her recipes aren't exactly low calorie. And according to Drummond, her favorite guilty pleasures are no exception.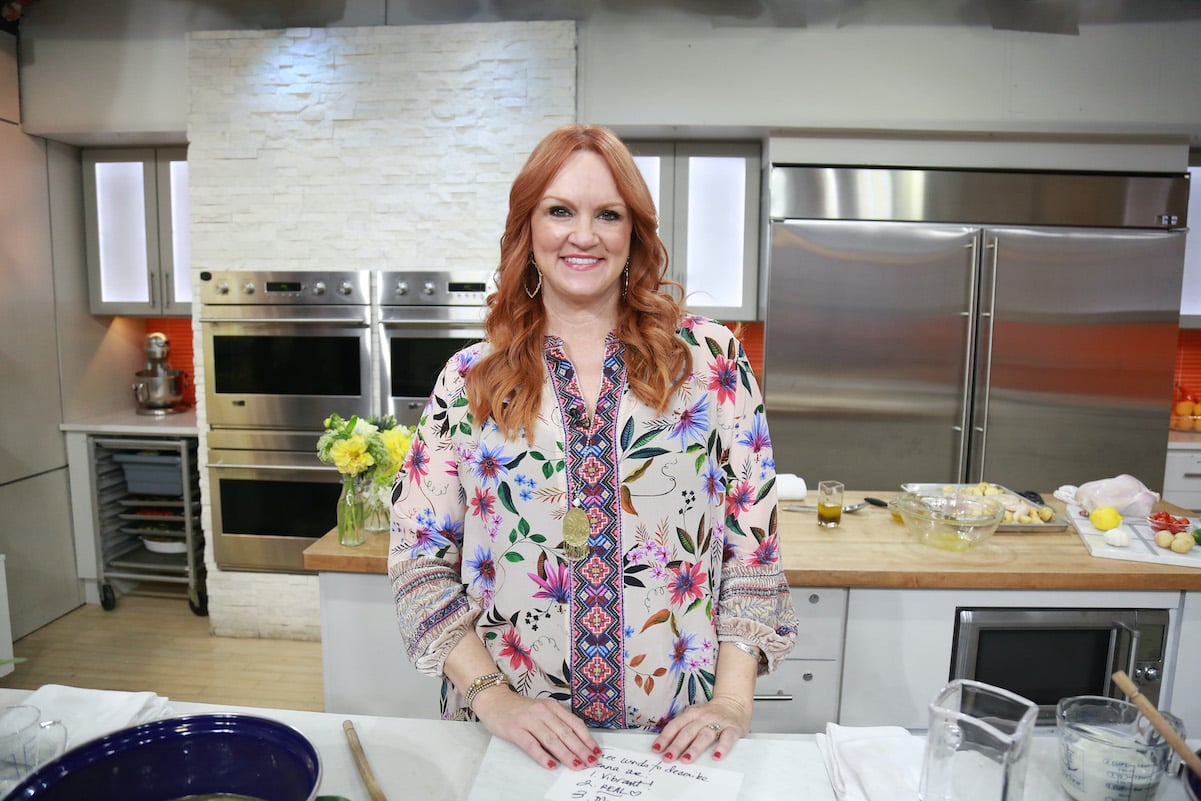 'The Pioneer Woman' star Ree Drummond is known for her hearty family meals
Since Drummond's show premiered 10 years ago, she's become one of Food Network's most well-known chefs. Drummond's tagline says that she creates recipes for "cowboys" and "hungry kids," which could explain why her meals aren't as low-calorie as some other chefs. Her family spends all day working on the ranch, which means they've certainly worked up an appetite by the time they walk in the door.
Drummond often features meat-based dishes, such as chicken and steak, as well as rich soups, pasta recipes, and more. It's no secret that she loves to indulge, though most would agree that it might not be the best decision to cook her recipes for every meal. Still, she does come up with various healthy options from time to time.
RELATED: 'The Pioneer Woman' Ree Drummond's Best Coffee Recipes
Ree Drummond's favorite guilty pleasure meals consist of 'nothing that's good for you'
Drummond loves pretty much everything she cooks on her show (with the exception of her banana bread, which she only makes for others). But that doesn't mean there aren't a few recipes that stand out over the rest.
In a 2012 interview with Imbibe, Drummond was asked about her favorite guilty pleasure meal. And she couldn't name just one.
"I love cheese, so anything with drippy, melty cheese is front and center," Drummond said. "And I love anything with coffee in it — tiramisu, coffee ice cream, pot du crème — basically, nothing that's good for you."
As for the cheese, Drummond has plenty of recipes that highlight the cheesy goodness she loves. Her classic grilled cheese involves a mouthwatering four-cheese combination. Plus, her sheet pan macaroni and cheese is so easy to make. And for those looking for something quicker and more cost effective, Drummond has plenty of tips for jazzing up the boxed macaroni and cheese.
Ree Drummond is a coffee fanatic
Drummond's guilty pleasures don't stop at cheese — she also loves anything with coffee. It's no secret that Drummond is a coffee fanatic. In fact, she drinks both types: She starts her day with iced coffee, then transitions to hot coffee after she's awake. Drummond also loves to add coffee into her recipes — especially as a dessert.
"I make this really decadent coffee drink with dulce de leche, whiskey, and fresh whipped cream — it's divine," she told Imbibe. "I love to cook with booze … I make a sweet whiskey-maple cream sauce that I serve with dessert. You can drizzle it over apple pie, fruit crisp or bread pudding — you can pour it into your coffee."