'The Pioneer Woman' Ree Drummond's 'Favorite Thing in the World'
The Pioneer Woman shared a list of her favorite things with her fans in her cookbook Super Easy. Here's what Ree Drummond said is her "favorite thing in the world."
Ree Drummond says her life would be different if she didn't move to Oklahoma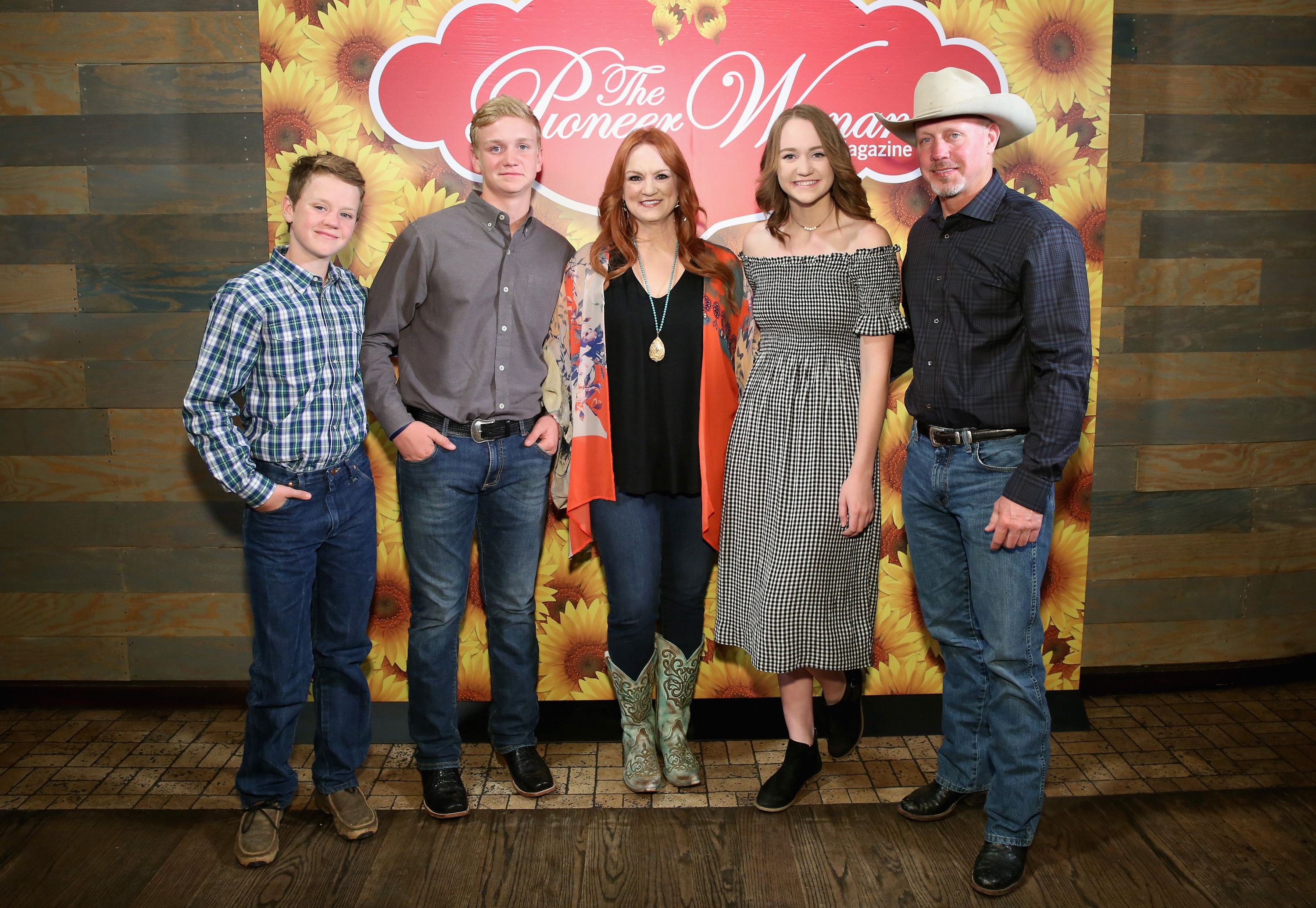 In her Book Page interview, Drummond shares what her life would be like if she didn't move to the country to be with Ladd. She begins by saying she's positive she was meant to live in Oklahoma. She also says she "shudders" when she thinks about what life would be like if she didn't choose the country over the city:
"Yeah, I shudder," says Drummond. "I am thoroughly convinced that I am where I was meant to wind up. In the country we really lead an isolated life. We're just together; we're out here, we're on the land and in the quiet. It's not that everyone needs that to maintain some level of peace and contentment, but I needed it. It centered me."
Ree Drummond's favorite thing in the world
One thing The Accidental Country Girl loves is taking drives with Ladd. She listed this activity among her favorite things in her cookbook Super Easy. She enjoys spending time with her husband having a quiet moment where it's just the two of them. Last year, Drummond posted a sweet Instagram message for their 25th wedding anniversary.
"Twenty-five years ago, Ladd and I got married," writes Drummond. "It's been a wild adventure, and we've experienced the joys, pains, ups, downs, triumphs, sadnesses, and unexpected twists and turns. (And kids!) That whole "love" thing—the love that deepens, expands, and becomes more firmly rooted over time—is definitely there, but if you wanna see what's really kept me going all these years, just swipe to the last pic. Can it really be that simple? Well, some days, yes! I love you, Ladd."
How Ree and Ladd Drummond spend date night out
When Ree and Ladd have time alone together, they have date nights. One way they like to spend date nights out is to eat a steak meal and go for a drive.
"We're going to sound so old when I say this, but it's going to Tulsa and having a big steak dinner and beautiful wine and dessert," Ree tells Us Weekly. "Then we almost have to be carted home! Sometimes we go for drives. Usually, we either listen to country music or ESPN radio — some kind of football analysis going on that I turn way down because it's killing my vibe."
The marriage tip Ree Drummond tries to follow
Ree and Ladd work hard to keep their marriage strong. Ree says one marriage tip she tries to stick to is refraining from going to bed angry.
"Ladd and I try not to go to bed with a disagreement still pending," Drummond tells Parade  magazine. "I always make a joke that if our feet touch before we go to sleep, then everything's fine. We have the same primary love language, which is quality time, and we do our best to have that time as much as we can at the end of the day. We try not to let that fall by the wayside because we do our best when we're together."
RELATED: 'The Pioneer Woman' Ree Drummond's 5 Cheese Pasta Is So Cheesy It's 'Almost Obscene'
Follow Sheiresa Ngo on Twitter.