'The Pioneer Woman': Ree Drummond Has 1 Genius Hack for Any Potato Dish
'The Pioneer Woman' star Ree Drummond loves a good kitchen hack. And when it comes to saving time, she turns to meal prep. Here's how Drummond prevents her potatoes from turning brown before cooking them.
The Pioneer Woman star Ree Drummond has spent the better part of her career perfecting recipes for her viewers. Drummond, who stars on Food Network, has built a reputation for her simple, hearty recipes that she often makes to please her four busy kids and rancher husband. 
Drummond takes short cuts wherever she can, and that includes prepping dishes ahead of time. And when it comes to preparing potatoes, Drummond has the perfect hack for preventing those pesky vegetables from turning brown.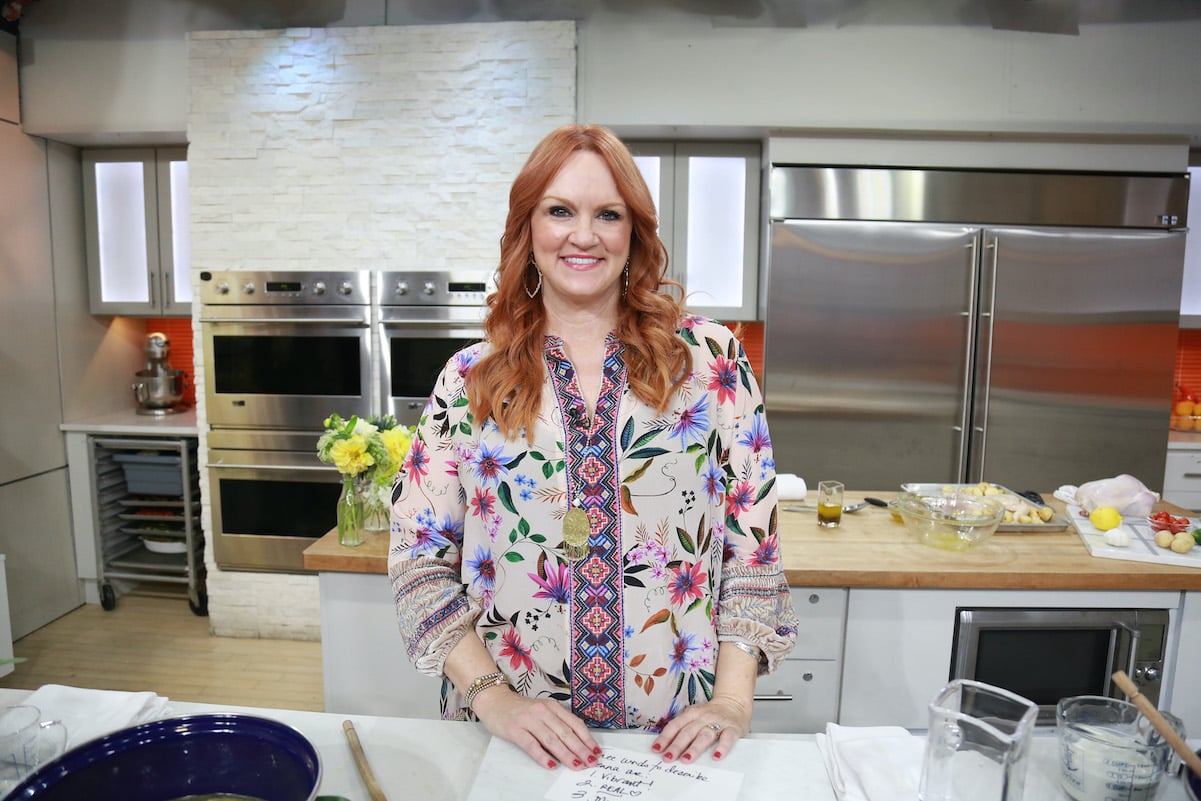 'The Pioneer Woman' star Ree Drummond loves easy hacks
When Drummond started her Pioneer Woman blog back in 2006, she hardly included recipes. However, as the website began to grow, Drummond realized that people were interested in what she was cooking for her husband and four young kids. As her recipes became more popular, she produced more of them, which eventually led to the launch of her Food Network show in 2011.
Nowadays, Drummond has become popular for her easy, hearty dishes and the simple tricks she uses to save time. She loves preparing brownies with a packaged mix base; it's creative while keeping it easy. Drummond also taught fans to clean and prep their produce the minute they arrive home from the grocery store so as to save time with kitchen prep later.
Ree Drummond has a secret trick for keeping potatoes fresh
When it comes to dinner, Drummond knows how to put a filling meal on the table. Often, her kids are at sports practice or out working with Ladd on the ranch — and by dinnertime, everyone has worked up an appetite. But in order to make her life easier, Drummond loves prepping dishes earlier in the day, which means it's quicker to put dinner together later. And it starts with peeling the potatoes.
According to her Pioneer Woman website, Drummond's secret trick to prepping potatoes early is to stash them in cold water until they're ready to cook. This prevents the potatoes from turning brown, keeping them fresh for longer.
Drummond does caution readers that the potatoes could retain more water as a result of being kept in the liquid. Her website recommends using this secret trick for mashed potatoes, since the water bath allows them to hold their texture.
Ree Drummond's favorite potato dishes
Drummond loves utilizing potatoes in her everyday recipes. The vegetables are starchy and filling — plus, they can be cooked in many ways. According to Food Network, Drummond livens up traditional mashed potatoes by adding roasted garlic for flavor and cream cheese for a bit of tang. The celebrity chef also mixes potatoes with fresh peppers and squash to create her easy breakfast hash; she tops it with a fried egg to complete the dish. As for a main dish, Drummond's twice-baked potato casserole takes the cake. Simply combine basic ingredients such as cooked bacon and chopped green onion to a baked potato for added flavor. Oh, and don't forget plenty of cheddar.