'The Pioneer Woman' Ree Drummond Has Strong Feelings About Pesto
The Pioneer Woman Ree Drummond loves to add pesto to her food. She can't imagine a world without pesto. Here's one thing she shared with home cooks about using pesto in a recipe.
The Pioneer Woman is a big fan of pesto. Ree Drummond isn't afraid to talk about how much she loves this ingredient. Here's one important instruction she gives home cooks about using pesto.
Ree Drummond's instruction for using pesto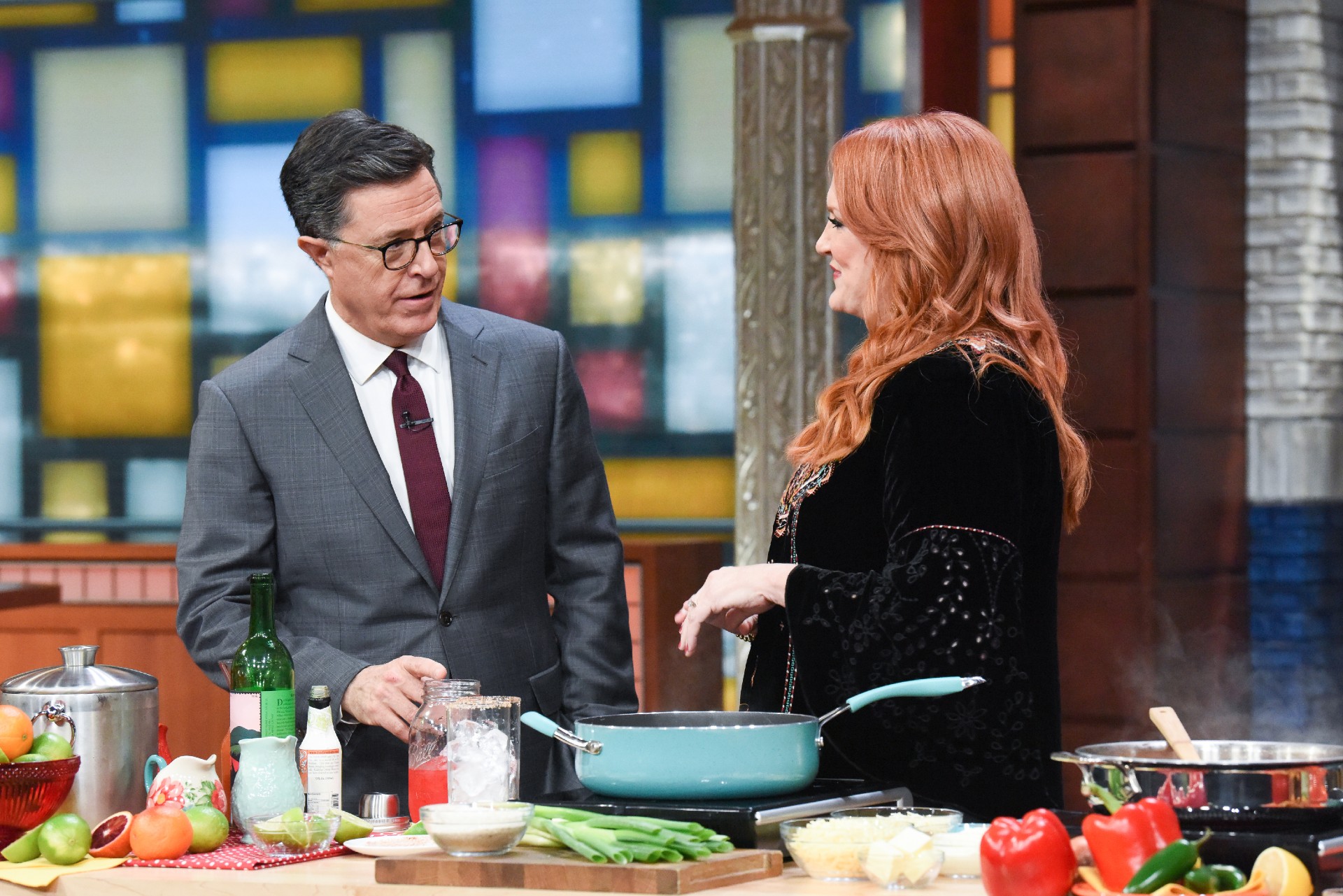 During The Pioneer Woman show, Drummond says one thing she notices about pesto is that a lot of home cooks are afraid to use it. She says if you decide to use pesto, you should use a generous amount. Don't be afraid of putting too much of it in your meal.
Drummond discussed pesto during a show when she was making her mean green breakfast scramble. "If you're going to add pesto to eggs, add pesto to eggs, please," she says emphatically.
During a cooking demonstration where she made burrata and spring vegetable toast, Drummond once again made her announcement about using pesto. "Don't be shy with pesto," she says. "I think that is one big pesto mistake that people make. They just put a little dab when really you just need to go for it."
Ree Drummond's pesto recipes
Drummond has plenty of recipes with pesto. Some of the meals she made with pesto include shrimp pesto pasta, pasta with pesto and peas, pesto caprese panini, and pasta with pesto cream sauce. Drummond also has a recipe for pesto on the Food Network website. Some of the ingredients you'll need for Drummond's pesto recipe are basil leaves, pine nuts, garlic, and Parmesan cheese.
Drummond joked on her website that pesto "is and will always be" her "love language." In a different post, she wrote about how much she adores pesto. "Pesto is everything," says Drummond. "I'm not exaggerating either—I truly believe it makes life worth living!"
Ree Drummond loves to eat
Drummond says she loves food. She tells Parade she loves to eat so much that she thinks about what her next meal will be when she's eating. Food is always top of mind for the Food Network cook. It's a good thing that she loves food so much, because this came in handy when it was time to prepare for Alex's wedding. Drummond had a hand in making sure the wedding menu was top notch.
"I love to eat, and I always have," says Drummond. "My sister and I are the same. As soon as we finish a meal, we start thinking about what the next one is going to be."
Drummond's daughter confirms her mother loves to eat. The Pioneer Woman helped her daughter, Alex, plan the dinner menu for her wedding. During an Instagram Q and A, Alex says her mother tested the food.
"My mom has kind of been the mastermind behind the wedding menu honestly," says Alex. "I haven't even tasted the food. My mom tasted it all for us." Drummond adds that Alex knows for sure how much she enjoys a good meal. "Alex rightly said that I love food more than anyone she knows so she trusts me," says Drummond.
RELATED: 'The Pioneer Woman': Ree Drummond Says Alex Drummond Requested These Meals Before She Left for College
Follow Sheiresa Ngo on Twitter.