'The Pioneer Woman': Ree Drummond's Husband, Ladd, Had a Hilarious Reaction When She Said She Was Starting a Blog in 2006
Ree Drummond has been the host of her own Food Network show since 2011. The Pioneer Woman star focuses on cooking during her 30-minute episodes, but her life stretches far beyond the kitchen.
Drummond lives on a ranch with her husband and kids, and back in 2006, she started a blog detailing everything that happens on a ranch in the middle of nowhere. And when she first told her husband, Ladd, about the blog, he had a hilarious response.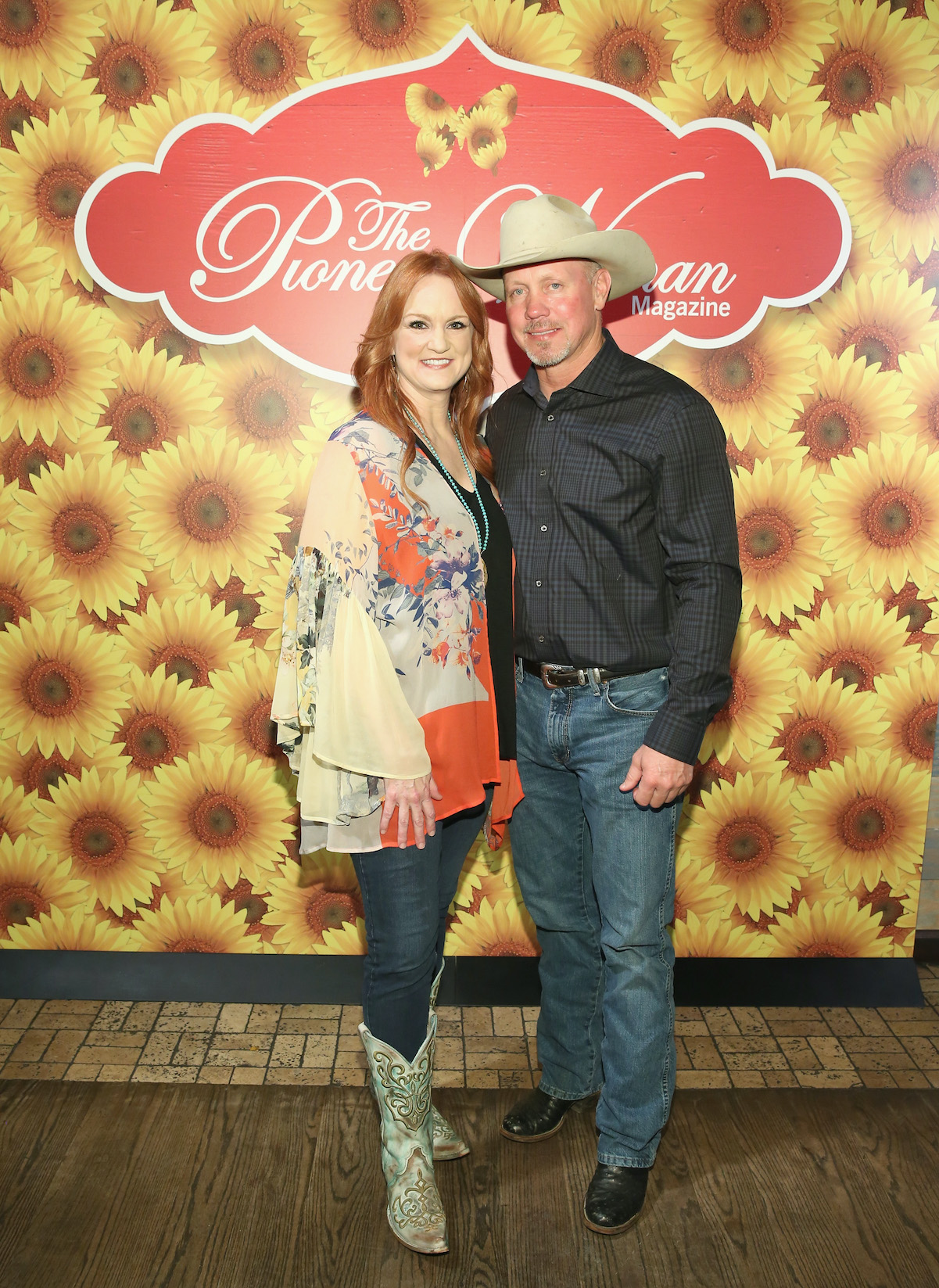 'The Pioneer Woman' Ree Drummond built a massive following through her blog
When Drummond was young, she didn't think she'd settle down in Oklahoma. Though she was born and raised there, she'd always dreamt of bigger pastures. After attending college in California, Drummond stopped home in Oklahoma; she had plans to move to Chicago. But instead, she met Ladd Drummond, and it changed her life.
She and Ladd wed in 1996 and welcomed four kids. As a stay-at-home mom on the ranch, Drummond decided she would launch a blog to share her stories, photography tips, recipes, and more. She grew a massive following over a few years; fans took well to her recipes. Drummond eventually wrote her first cookbook. And from there, Food Network came calling.
RELATED: 'The Pioneer Woman' Ree Drummond Once Revealed What She Loves — and Hates — Most About Filming
Ree Drummond's husband, Ladd Drummond, had no idea what a blog was
Drummond's blog started out as just a passion project. And Ladd once told the story of the day the blog came to be. While introducing his wife during her Oklahoma Hall of Fame induction back in 2016, Ladd discussed the first time Drummond mentioned to him that she was planning to start a blog.
"One day, in the spring of 2006, I volunteered to take all the kids to work with me, including our nearly two-year-old son, Todd, so [Drummond] could have a day to just relax and catch up," Ladd said in his speech. "As I was going out the door, she mentioned that she might start a blog."
Though Ladd now knows what a blog is, his next remark had the whole audience laughing. "I said, 'Well, I don't know what a blog is, but knock yourself out.'" After the audience laughter broke, Ladd added, "Little did I know what I had unleashed."
Ree Drummond said she credits her husband for her best decisions 
Drummond's husband might not have known what a blog was, but according to his wife, he was an instant supporter. When Drummond came on stage to accept her Hall of Fame nomination, she included in her speech how much Ladd had supported her through the years.
"Ladd really has been my strong silent partner in encouraging me and my career, even before either of us knew it was a career," Drummond said of her husband. "He won't take credit for anything ever, but I always tell Ladd that I've gotten all my good ideas from him."